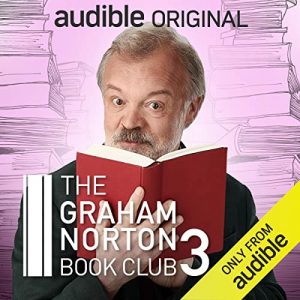 Listen on Audible for free
Try for 30 days, you can cancel whenever you want
Join the Graham Norton Book Club, which includes some of the world's best authors, like Maggie O'Farrell and Ann Cleaves. This book club is one of the few places where you'll learn everything about the best literature of our time from different approaches: read, listen, write, and talk. But, of course, the discussions go deeper than reading as the clubbers analyse the merits of the work, review and suggest some of the books that should be high on your to-read list.
Host:
Graham Norton
Country:
United Kingdom
Average duration:
50'
Frequency:
Weekly
Producer:
Audible