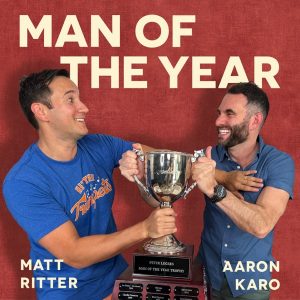 All episodes
Similar
Friendship experts and comedians Matt Ritter and Aaron Karo help you with actionable tips, hacks, and hilarious stories. They share strategies for making new friends, reconnecting with old ones, and maintaining lifelong connections. Discover how their unique Man of the Year tradition has kept their friendships strong for 35 years, and learn how you can create your own friendship rituals.
Man of the Year is a relationships podcast by Matt Ritter and Aaron Karo.
Host:
Matt Ritter and Aaron Karo
Country:
United States
Episodes count:
46
Average duration:
40'
Frequency:
Weekly
Category:
Comedy
,
Society & Culture
Episodes
09/26/2023 36:41
09/19/2023 38:33
09/12/2023 43:12
09/05/2023 39:59
08/29/2023 37:10
Show all episodes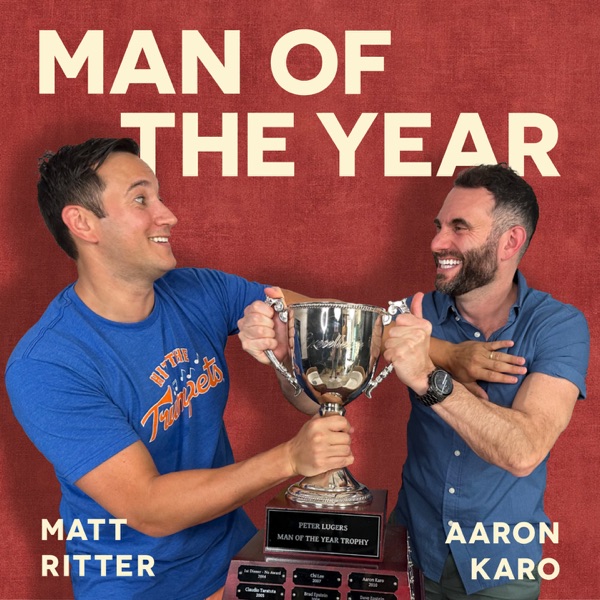 #46 - The Eternal Question: Can Men And Women Be Friends?
Man of the Year