In the vast digital media universe, podcasts have emerged as a compelling and intimate platform for storytelling, education, and entertainment. As they've grown in popularity, so has the breadth and depth of subjects they explore.
The options are nearly limitless, from deep dives into obscure historical events to genuine conversations with today's leading thinkers. But among this diverse constellation of voices and topics, which ones truly stand out?
We've meticulously sifted through countless series, from chart-topping hits to hidden indie gems, to present the Best Podcasts of All Time. Whether you're a podcast lover seeking something new or a rookie ready to dive in, these curated selections promise to inform, entertain, and inspire like none other.
So, plug in your headphones, sit back, and prepare to embark on a sonic journey through the best podcasts of all time.
A captivating exploration of the unseen design elements in our world, crafted with superior storytelling and in-depth research by Roman Mars.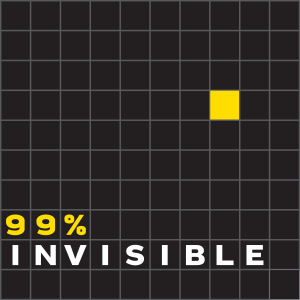 Diving into the podcasting universe, 99% Invisible stands as an undeniable masterpiece. Hosted by Roman Mars, it cracks the fascinating world of design hiding in plain sight. From the origins of everyday items to architectural marvels, each episode evokes a sense of wonder, poking you to view your surroundings with renewed liking. Mars' soothing narration, coupled with in-depth research, creates a captivating experience. Its unique premise, superior storytelling, and impactful topics exemplify the podcasting medium's potential. 99% Invisible is not just a podcast —it's an exploration of the unseen, making it an essential listen for our list of the best podcasts of all time.
This was the first podcast I ever got hooked on, and I still love it! The stories stick with you for years after you first heard them. I was able to reference this podcast for several entries I wrote for a book about utopian places. Amazing research. Great team!

Listener review
Pioneering podcast featuring intimate, authentic celebrity interviews skillfully driven by Maron's knack for meaningful conversation.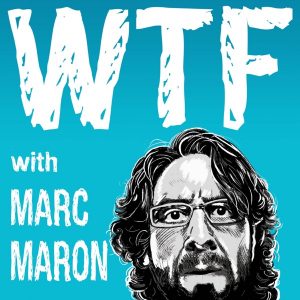 WTF with Marc Maron is a trailblazer in the podcasting world. Launched from Maron's garage, it has become a cornerstone of raw, intimate celebrity interviews. Maron's knack for meaningful conversation creates a unique space where guests from all walks of life, especially the world of comedy, can reveal their authentic selves. It's in these deeply personal exchanges that WTF truly shines. Maron's interviews resonate because they tap into shared human experiences, making you feel like you're part of the conversation. With its influence on the podcast industry, commitment to authentic storytelling, and Maron's extraordinary interview skills, WTF with Marc Maron undoubtedly deserves a spot on any list of the best podcasts of all time.
Marc Maron has had a profound impact on my life in the past 10 years. Always anchors me personally to the day and is a constant way for me to relate to the world of popular entertainment while sparking positive introspection and laughter.

Listener review
Revolutionizes true crime by combining humor, empathy, and mental health discussions with chilling murder tales delivered by the dynamic Kilgariff and Hardstark.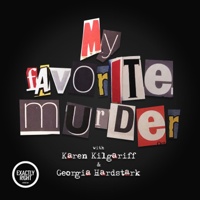 My Favorite Murder has changed the true-crime genre by infusing humor and empathy into chilling tales of murder. With the striking dynamic of hosts Karen Kilgariff and Georgia Hardstark, My Favorite Murder creates a unique space where honest discussions about mental health exist alongside gripping true crime narratives.
Their natural, human approach to storytelling offers a refreshing perspective on macabre topics, marking My Favorite Murder as a distinctive entry among the greatest podcasts of all time.
I listen to many podcasts, but this is my all-time favorite. They have great stories, but they do not take themselves too seriously. Love the non-crime-related banter as much as the crimes they present to the audience. LOVE IT!!

Listener review
An immersive history podcast where Carlin's passion and meticulous research bring complex historical events to life in engaging narratives.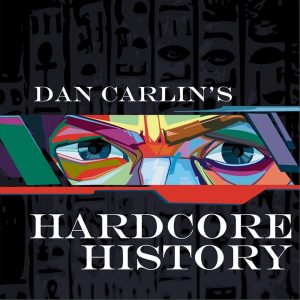 Dan Carlin's Hardcore History transcends the average history lesson by capturing the essence of the past. Carlin's passion and meticulous research shine through each episode as he crafts intricate narrative turns from complex historical events. The immersive experience of Dan Carlin's Hardcore History is like stepping inside a time capsule, making it an exceptional choice for history lovers and curious minds.
Making history sexy since podcasts were invented. I listen over and over again and can't get enough. Thank you, Dan for this amazing podcast!

Listener review
A standout in true crime podcasts, hosts Flowers and Prawat craft tense, gripping narratives around real-life mysteries.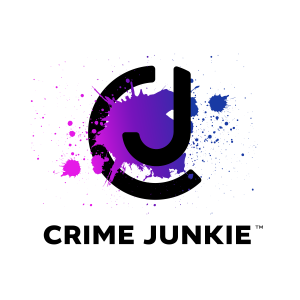 Crime Junkie is a bright spot in the world of true crime; it's an engaging real-life mysteries exploration. Hosts Ashley Flowers and Brit Prawat craft tense narratives around chilling crime stories, keeping you hooked from beginning to end. Their knack for storytelling pulls you into a maze of crime and mystery that will keep you coming back.
The only true crime podcast I vibe w. The storytelling is amazing. I feel like I'm in the room with them when I listen, and the stories are always so good.

Listener review
Read also: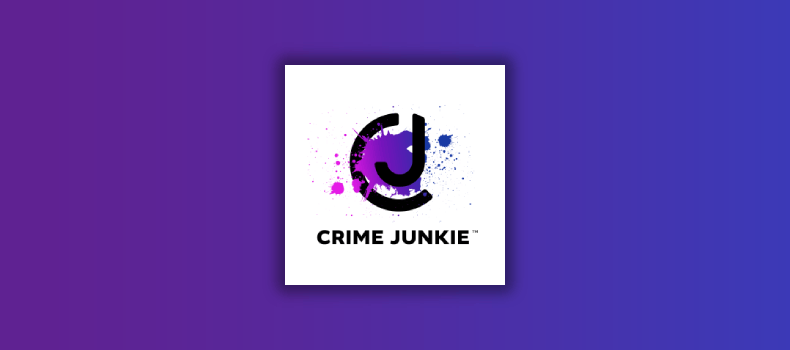 These are the Best Crime Junkie Episodes to start binging right now
Digestible, engaging news conversations with journalists, upholding The New York Times' reliability.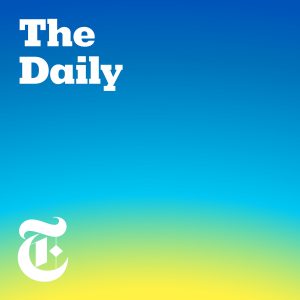 The Daily stands tall in the podcast world for its power to present important news stories in an easy-to-understand and engaging way. Carefully put together by The New York Times, it offers intelligent chats with experienced journalists, hosted alternatively by Michael Barbaro and Sabrina Tavernise from Monday to Friday.
Their way of pulling out the news from the Times journalists in 30 minutes is brilliant. They turn complicated local and global stories into engaging chats that give you a full view of the day's most critical news events. The post-production of such dialogues is unmatchable for any other news podcast.
Not to miss, every Sunday, you can listen to a long read from The New York Times Magazine, with a brilliant introduction from its very same author.
Its strong commitment to providing reliable, deep news coverage with the reliability of The New York Times press has made The Daily a trusted news source in the fast-paced world of podcasting.
My day cannot begin until I get a visit from Michael or Sabrina. I'm a working mom who needs to keep up with what's happening in our world. This show is the authority on what you need to know before going into the day. What makes this show so wonderful is that it dives into one specific story with the reporter and fleshes out the complete story. No rundown of the day's news here; there are other great shows that do that, but this one shines a light on the topic everyone will be talking about around the cooler or at the start of the latest Zoom call! Thanks!

Listener review
A fun, informative journey across various topics, delivered with humor for all ages.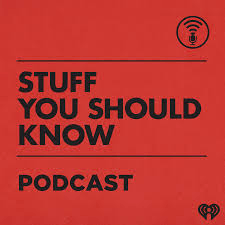 Stuff You Should Know opens the door for a fun trip through a big world of knowledge. Hosts Josh Clark and Chuck Bryant explore a wide range of topics, infusing their 50-minute episodes with a great mix of humor and learning that leaves you entertained and informed. Their lively and friendly style turns even the most complex subjects into an enjoyable and exciting experience you can enjoy several times a week, also in bite-size episodes (Short Stuff).
The vast range of topics covered, the always exciting presentation of facts, and the versatility that makes this pod great for adults but also for children have made Stuff You Should Know a valuable source of information for curious minds, a great listen for the family commute and a standout in the educational podcast world.
This was the first podcast I ever listened to, and it's still my favorite!! Perfect for anyone who loves trivia or documentaries. A wonderful way to relax and learn something new!

Listener review
A pioneering podcast offering detailed insight into American culture through masterful storytelling.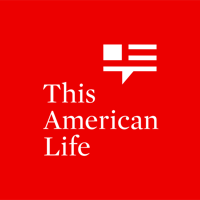 This American Life provides a detailed look at life across the U.S. It's a pioneer in storytelling journalism, combining expert storytelling techniques and in-depth explorations into American culture. Each episode dives into unique parts of the American experience, revealing profound truths about our shared human experience. The touching stories and deep insights offered by This American Life have not only grabbed the hearts of millions of listeners but have also changed the world of podcasting.
The most honest, heartwarming, sometimes sad, sometimes funny, and always insightful look into our society and culture, incredibly real, and incredibly entertaining.

Listener review
A game-changer in podcasting with suspenseful narratives, Serial pulls you into complex puzzles of intrigue.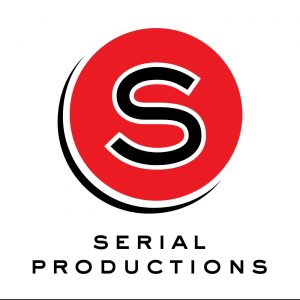 A giant in the world of podcasting, Serial has changed the game with its engaging narratives and suspenseful moments. Serial doesn't just tell stories—it creates a complex puzzle of intrigue that hooks you from the first episode to the last. Each season focuses on a single true crime story.
Unraveling the intricate 1999 murder case of Hae Min Lee, Serial's debut season (2014) spotlights Adnan Syed, her ex-boyfriend and alleged killer. The evidence? Controversial testimony from Syed's buddy, Jay, and contested cell records. Serial reexamines this case through meticulous research and interviews, casting doubt on the court's conclusion and triggering fresh public debate.
Serial's Season Two (2015/2016) explores Bowe Bergdahl's saga – a U.S. soldier turned Taliban captive, decoding Bergdahl's audacious escape and its echoing repercussions. His dramatic homecoming ignited a firestorm of controversy and a military probe.
Season 3 of Serial (2018) explores Cleveland's legal maze, spotlighting a single headline case and a medley of everyday disputes. With exclusive courthouse access, it deciphers the often bewildering, occasionally unsettling gears of justice. From minor disputes to severe felonies, Serial unravels extraordinary stories embedded in commonplace legal showdowns, offering weekly snapshots of a bustling judicial hub.
Each season with its own style, make Serial a compelling listen for those interested in understanding justice's real-world application.
A great podcast that keeps you intrigued and hooked with its storytelling. Love how descriptive they are with their wording. Also love how in-depth they get in their investigations to find out more information (i.e., Sarah Koenig speaking to Afghanis in Season 2. What other reporters do that?)

Listener review
Learn the complexities of science and philosophy through engaging storytelling and in-depth research.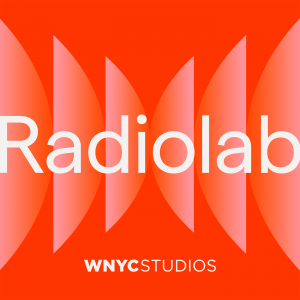 Radiolab stands out for its ability to dive deep into the complexities of science and philosophy in an entertaining and accessible way in weekly 40/60-minute episodes. The hosts, Jad Abumrad and Robert Krulwich, masterfully guide you through various topics, from the mysteries of the universe to the quirks of human behavior. Their engaging storytelling style, combined with in-depth research, makes even the most complex topics understandable and exciting.
Okay, that's a lot to say, but this show takes you on a different ride every time. It's human, it's playful, it's funny, it's drop your jaw fascinating.

Listener review
Profound interviews with world leaders and intellectuals from various fields in a pod that will stimulate your mind.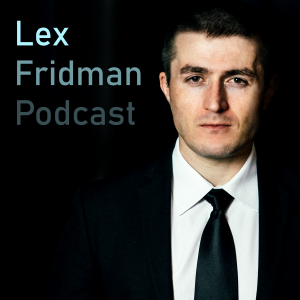 The Lex Fridman Podcast offers a unique peek into intellectual discourse in the podcast field. Lex Fridman is an MIT AI researcher and a great interviewer too. In his podcast, he welcomes guests from various fields, such as technology, science, and philosophy, engaging them in thought-provoking discussions that stimulate the mind. His guest list includes notable figures such as Noam Chomsky, Elong Musk and Daniel Goleman.
Fridman's knowledgeable and curious nature drives conversations that explore the depths of human understanding and the future of our world.
You will find long conversations where every question makes sense, and every word is well thought out. Friedman's pursuit of understanding the meaning of it all is a trademark.
His ability to connect with guests on a deep level while discussing complex topics in an accessible manner has earned the Lex Fridman Podcast a well-deserved place among the best podcasts of all time.
Lex is an incredible interviewer. Like, the best I've ever heard. He is a professional and a master of playing devil's advocate to get to the heart of an issue.

Listener review
Whether exploring hidden designs, unraveling mysteries, or engaging in intellectual discourse, these handpicked podcasts exemplify the best of the medium. They are not just entertaining but also educational and inspiring. So, tune in and enjoy!
Share: