Get ready to transform your journey into an engaging adventure with our curated list of the best podcasts for road trips. These shows offer diverse narratives and discussions, ideal for solo explorations, friendly escapades, or family excursions.
From thrilling tales to thought-provoking debates, they promise to keep you entertained and enlightened. So, fasten your seatbelts as we navigate the vibrant world of podcasts, turning your next road trip into a memorable expedition.
If your thing is the true crime
True crime takes an alarming twist in this in-depth podcast exploring a shocking fertility center scandal and its social implications.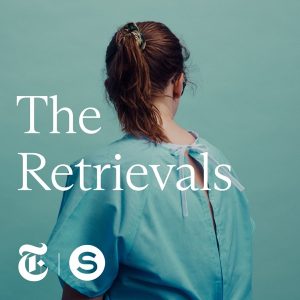 Dive into the unsettling world of The Retrievals, a gripping true crime podcast from the powerhouses of Serial Productions and The New York Times. This five-part series, masterfully narrated by Susan Burton, lays bare a sinister plot at Yale Fertility Center. What starts as hopeful IVF treatments spirals into a nightmare as a nurse replaces fentanyl with saline, leading to unimaginable pain for unsuspecting patients.
But there's more. Beyond unveiling this chilling crime, Burton navigates the murky waters of social indifference toward women's pain. The Retrievals is not just a thrilling tale but a critical lens questioning our social norms. 
Buckle up for a journey of revelation with this thought-provoking series that ensures your road trip is as much a thoughtful exploration as an external adventure.
This is a stunning, thorough, relevant, enraging, and devastating masterpiece of journalistic investigating and reporting. This podcast remains as a permanent voice for women who were silenced, ignored, and shamed. This is the best of the best; thank you to the creators and all of the women who suffer and shouldn't have had to. Heartbreak and courage, over and over again.

Listener review
A thrilling chase into the life of a master manipulator who deceives a whole community by pretending to be a cancer patient.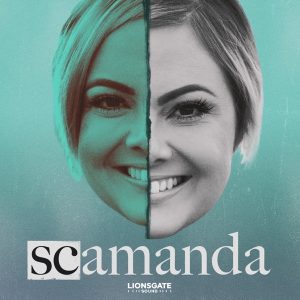 Enter the intricate world of deception with Scamanda, a fascinating true crime podcast presented by journalist Charlie Webster and actor Kendall Horn.
Over thirteen episodes, this narrative dissects the life of Amanda Riley, a Californian woman who artfully poses as a Hodgkin's lymphoma patient, tricking the public into cooperating with her non-existent treatments. The narrative of Scamanda takes shape through Amanda's misleading blog posts and the producer's thorough investigation, making you feel part of this thrilling chase.
As the web of lies untangles, the journey swings you from admiration to desperation, exposing the depths of lying in our digital era. Scamanda isn't merely a tale of a scam; it's a disturbing reflection of trust and betrayal in today's interconnected world.
This podcast is exceedingly well researched and well written. Its creators leave no stone unturned. They delve deeply into both the facts and the feelings surrounding the actions of Amanda C. Riley and their aftermath. The production values are impeccable. Still, the greatest value of this podcast lies not in the entertainment it provides its listeners, although that is substantial, but in the catharsis it has provided to the people who told their stories. I was brought to tears more than once. The message that resonates through this podcast about a great deception is one of great hope. Truly a must-listen, and must-listen-again.

Listener review
Read also: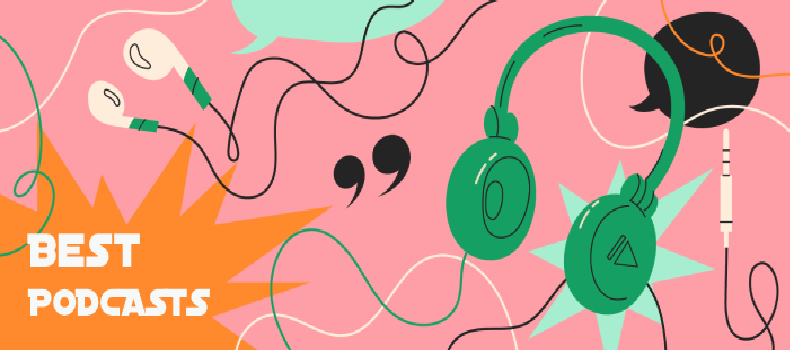 The Best Podcasts of All Time You Can't Miss
If you love fictional stories
An intense audio drama blending survival stories and zombie apocalypse to deliver a captivating narrative about the human spirit's resilience.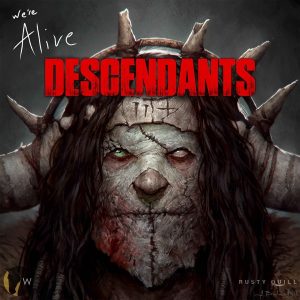 We're Alive stands out as a thrilling post-apocalyptic drama that will engage you with the tale of survival in a world overrun by the undead. Kc Wayland meticulously crafts the series, bringing his characters' desperation, fear, and hope to life with immersive sound design and stellar voice acting in an immersive narrative that ensures each of its nearly 200 half-hour episodes is meticulously crafted.
Following the survivors' struggles and triumphs, you're invited to explore humanity, community, and resilience. Each episode builds on the last, ramping up the tension while peeling back layers of character depth and plot intrigue.
Whether you're catching up on the past seasons or diving straight into the latest, We're Alive is a binge-worthy choice for your 2023 road trip.
WA is the best audio drama show to ever hit the airwaves. Everything from the writing all the way down to the sound of a squeaky chair is just perfection. Each of the series brings you characters you love and/or hate. I've listened to the show a couple times through and each time I learn something new.

Listener review
Venture into the Louisiana bayou with Logan in this action-packed Marvel podcast that combines mystery, suspense, and comic book charm.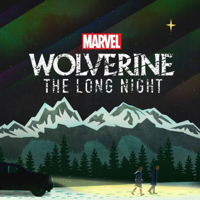 Embark on an adventure into Louisiana's mysterious Bayou with Marvel's Wolverine: The Lost Trail. This podcast, created by Ben Percy and an excellent production crew, presents a thrilling mix of intrigue, thrill, and suspense.
This pod finds our hero Logan, voiced by Richard Armitage, searching for redemption in New Orleans. His mission soon gets complex as his ex-lover Maureen and many others mysteriously disappear. As Logan teams up with teenager Marcus Baptiste, they encounter biker gangs, Cajun thieves, and powerful mutants.
With 22 intriguing episodes, Wolverine: The Lost Trail's immersive story brings the charm of comic books to your ears, making it a perfect companion for your road trip.
I would love for more Wolverine stories like this. Or more superhero stories like this. It's got thrills and it's got chills and if you love that mystery and strange side of comics well you will find it all here. If you really pay attention you can almost imagine the pages of the comic book.

Listener review
If you are a history buff
Uncover the darker side of history in this unique podcast that explores the lives of history's most notorious figures with humor and deep insights.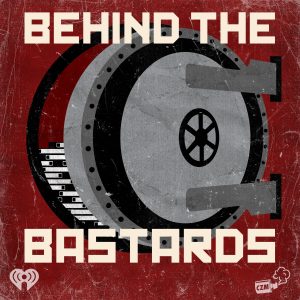 If you're intrigued by the darker chapters of human history, Behind the Bastards is an essential pick for your road trip podcast playlist.
In each episode (be prepared, they are long), former war journalist and writer for Cracked, Robert Evans and a guest explore the rise, reign, and fall of historical figures who left the world worse than they found it.
From infamous dictators to scandalous celebrities, they go beyond basic historical facts to uncover bizarre, often shocking personal details. A regular dash of comedic input from the guests, as well as Evans' producer Sophie, ensures the narrative stays engaging without becoming too harsh.
Whether examining the dark side of Bikram yoga, the role played by Josef Mengele and tNazi doctors or probing the dubious allegiance of Coco Chanel during WWII, Behind the Bastards keeps you hooked with its captivating storytelling and quirky insights. With longer episodes released weekly or split into two parts, it's perfect for those lengthy stretches of your road trip.
Well researched, darkly humorous stories about terrible people past and present. Some are well known and some you may not have heard of, all will have you questioning how people can be so evil.

Listener review
This podcast offers an immersive journey through significant events in American history, highlighting their lasting impact on present-day life.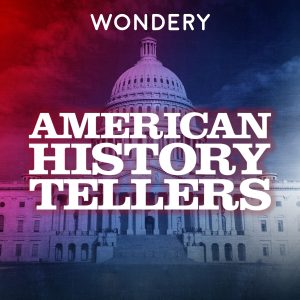 American History Tellers takes you on a journey through the annals of American history. Host Lindsay Graham digs beyond the surface of significant events that have shaped our history and culture, shedding light on how the past continues to impact our lives.
This show offers nearly 300 episodes of in-depth exploration, each roughly 40 minutes long. Its vast repertoire encompasses seasons focused on diverse themes, such as the Cold War, the Prohibition, the Age of Jackson, and more recent accounts like the Boston Molasses Disaster and Hawai'i's journey to statehood.
Get ready for a road trip that's as much about time travel as the open road.
What I love most about this podcast is Graham's ability to add eyewitness perspectives to historical events. How did it feel to BE there in these moments, to live through these times? I also appreciate that he takes events that might have been just a sentence or two in my history textbook and expands on them. I was a history nerd before I started listening to Graham, and I've already discovered so much about America's past that I didn't know.

Listener review
To laugh out loud
History and comedy collide in this unique podcast that presents obscure stories from American history in a hilarious and engaging format.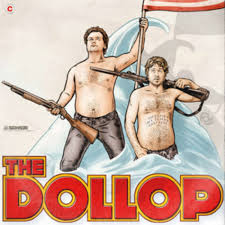 The Dollop with Dave Anthony and Gareth Reynolds is an engaging blend of comedy and history, perfect for a road trip.
This podcast lightens up obscure tales from America's past with humor. Here is how they make it: Dave, a seasoned comedian and history buff, selects a quirky, lesser-known story from the annals of American history each week. He presents it to Gareth, also a comedian, who's hearing the story for the first time and will ask further questions and make extra comments.
What unfolds is an hour-long, vibrant mixture of improv comedy and intriguing history. You will learn about diverse topics ranging from the dramatic rivalry between Edison and Tesla or the significant impact of the automobile revolution on urban life to the tragic fate of the Radium Girls. Gareth's uninformed perspective and sharp comedic responses breathe life into these stories, making for a hilarious and educational listen.
The Dollop is more than just a podcast; it's a mobile comedy club that makes history unforgettable.
This is a great show for that "hahahahaha oof" feeling. And a great place to learn a bunch of facts that you'll have to pretend you read in a book when you argue with your family abt American history.

Listener review
An unexpected mix of humor, human intrigue, and everyday stories turned extraordinary. This podcast makes the mundane seem fascinating and provides a unique perspective on life.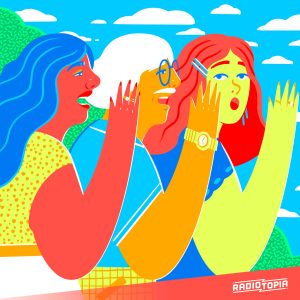 Looking for a dose of humor, human intrigue, and chatty camaraderie on your next road trip? Try listening to Save Normal Gossip. This podcast turns everyday stories into something incredible. The host, Kelsey McKinney, is a reporter and writer featured in well-known media like The New York Times, Vanity Fair, and Cosmopolitan. In this podcast, she uses ordinary gossip sent in by listeners to create engaging one-hour episodes that feel like a fun conversation.
What makes Normal Gossip special is its charming blend of the familiar and the unfamiliar. It uncovers fascinating aspects of everyday life, diving into the decisions and scenarios of people you'll never meet. Perfect for a road trip, Normal Gossip is highly addictive, furiously frivolous, and outrageously fun.
The hook of this show is juicy gossip, but what makes it work is Kelsey's brilliant storytelling. The stories are rich in detail and funny turns and the podcast does an excellent job of not flattening the characters out into archetypes or reducing the stories to narrative cliches. It keeps everything hilariously unpredictable—and feels more true to the shining messiness of life.

Listener review
To learn and keep thinking
Experience the hidden corners of the internet with this podcast that explores stories about hackers, privacy, and cybercrime, bringing the complex world of digital security to life.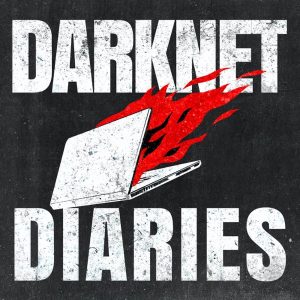 Darknet Diaries offers an immersive journey into the lesser-known corners of the internet, making it a must-listen for those looking to learn and think critically about cybercrime, digital privacy, the internet culture, cryptocurrencies, and even the tactics used for manipulating online platforms.
You will discover a world of knowledge and intrigue through this incredible podcast series launched in 2017 by Jack Rhysider. You will find captivating cases ranging from 30 minutes to an hour per episode. With Rhysider's compelling narration and the inclusion of original interviews and audio footage, prepare to be amazed at every turn.
With its unique blend of suspenseful storytelling, rigorous investigation, and complex subject matter, Darknet Diaries is an indispensable addition to our list.
Jack hosts and guides the stories of this show with exquisite precision and candor. Good interviews are not all equal. Some people simply lack the curiosity and or skill needed to really get honest chronicles and open conversations. Not Jack. So I applaud the team that makes the show for creating an environment and a series that does it right. We get to share in the glory of having truths and prickly, dark, difficult questions and topics explored and laid out in the light. This kind of journalism, if one can call it that, is precisely what the world needs more of.

Listener review
Some episodes to get started:
Episode 17 – "Finn": Explore how a young loner turned schoolboy hacker.
Episode 32 – "The Carder": Join a high-stakes chase to catch infamous hacker Roman Seleznev.
Episode 27 – "Chartbreakers": Discover how some cheat their way to the top of podcast charts.
Explore complex global issues with Bill Gates in this podcast designed to satisfy intellectual curiosity and foster a better understanding of the world.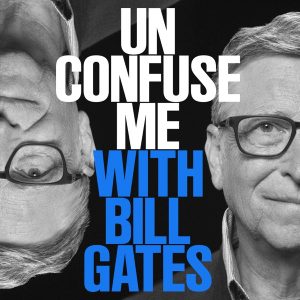 This podcast, hosted by none other than tech magnate and philanthropist Bill Gates himself, is a voyage of intellectual curiosity and problem-solving.
Each episode will engage you with a tangle of complex topics, from unraveling the mysteries of Alzheimer's to exploring the potential and ethics of plant-based meat. Gates and his incredible guests work together to unscramble these intricate matters, immersing you in their quest for clarity and understanding.
What sets this podcast apart is its acceptance of initial confusion and the subsequent journey to clarity. It's not just about imparting knowledge; it's about embracing the messiness of the learning process, taking you along for the ride.
Unconfuse Me with Bill Gates demonstrates that the learning journey can often be as rewarding as the destination of understanding.
Say what you will about Bill Gates, but he's read more books than the majority of us, talked to more experts than we have, and spent more time digging into many of humanity's most pressing and complex problems. I'm glad he uses his platform to share these convos with a larger audience. I wish billionaires didn't exist, but since they do, I wish more would spend their time and resources the way he does.

Listener review
Whether you're seeking thrilling tales, probing debates, or humorous anecdotes, these podcasts promise to transform your journey into an engaging adventure. Pack your bags, prepare your playlist, and hit the road. Every trip tells a story, and these podcasts promise to make yours unforgettable. Safe travels and happy listening!
Share: