Dive into the sonic universe of Spotify, the world's premier audio streaming giant. With many podcasts vying for your attention, searching for that perfect listen can often feel like searching for a needle in a haystack. We've gone through the noise to bring you 2023's best Spotify podcasts.
Spanning a dynamic range of subjects, from the latest buzz in pop culture and hot takes on current affairs to chilling true crime stories and transformative self-help sessions, this selection promises a feast for your ears.
Explore mysterious disappearances with Sarah Turney in this fascinating true-crime podcast. Explore the truth behind the unknown.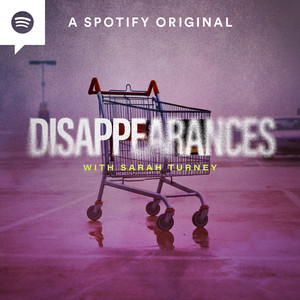 Explore history's most enigmatic missing persons cases every Thursday as Sarah Turney, the brilliant host of Voices for Justice, brings new attention to these unsolved puzzles.
Join Sarah in her lasting quest for truth as she investigates an issue that touches her personally: her sister Alissa Turney disappeared over two decades ago, urging Sarah's crusade to crack other cases.
From chilling prison breaks and haunting abductions to astonishing second chances and sinister murders, each half an hour+ episode grips you with its emotional intensity. In Disappearances, the answers are out there, waiting to be found. Tune in now and be captivated by the chilling mysteries of vanished lives with this captivating Spotify Original podcast by Parcast.
Uncover truths on controversial topics with Wendy Zukerman. Rigorous research and engaging storytelling.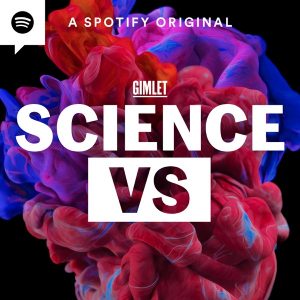 Prepare to be captivated for 35 minutes weekly as Wendy Zukerman explores the truth hidden behind controversial topics like skincare myths, magic mushrooms, veganism, and so much more.
Zukerman's meticulous research and interviews with top experts create an electrifying experience that separates fact from fiction. With over a hundred citations supporting each episode, you can be assured that every claim is backed by solid science.
Since its beginning in 2015, Science Vs has been a model of scientific integrity. Join the countless curious minds who have made Science Vs Spotify's #1 Science podcast in the US and a top choice worldwide. Trustworthy, entertaining, and informative, this podcast is your go-to source for reliable information on the hottest and most controversial issues.
Mark, Wade and Bob share funny, thought-provoking tales. Unforgettable laughter and camaraderie.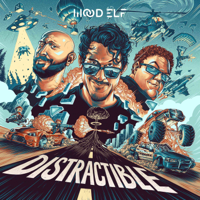 With one-hour episodes every Monday and Friday, Distractible is your ticket to a world of laughter and irresistible discussions about everyday life's most humorous, bizarre, and intriguing tales.
Mark Fischbach, Wade Barnes and Bob Muyskens guarantee a fabulous mix of camaraderie and thought-provoking banter, ensuring you'll feel part of their inner circle of friends. As they share their fun tales and tackle very diverse topics like reading, 'self-actualization', silly choices, and friendship, you'll find yourself laughing, nodding, and reflecting on life's twists.
So, whenever you need a refreshing escape or a hearty dose of entertainment, tune in and let Mark, Wade, and Bob remind you that life's most extraordinary moments often lie in the most unexpected places.
Enter the minds of infamous serial killers in this alarming true-crime podcast. Gripping, captivating, and bone-chilling.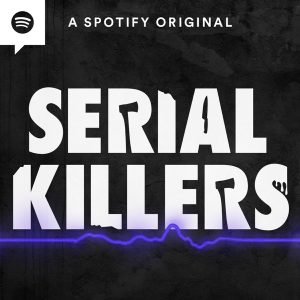 Serial Killers explores the twisted world of history's most infamous murderers from across the globe, exposing their horrendous crimes and cracking the enigmatic psychology behind their actions.
In each gripping 40-minute weekly episode, Greg Polcyn and Vanessa Richardson take you on a bone-chilling journey through the lives of sadistic monsters like Jeffrey Dahmer or John Wayne Gacy and lesser-known but equally terrifying figures.
What sets this podcast apart is its commitment to exploring high-profile cases and the obscure and horrifying tales often left untold. How can a person become a ruthless predator? From the ominous Zodiac killer to the elusive Chameleon Killer, Serial Killers scoops humanity's darkest corners and its mysteries.
A raw, relatable exploration of life's nuances. Intimate, relatable talks on what moves Gen Z.
Gen Z icon Emma Chamberlain, beloved for her genuine YouTube videos, brilliantly transitioned into the podcast world with Anything goes. Digging into very diverse relatable topics like nicotine addiction, procrastination or modern romance, Chamberlain captivates young listeners with her raw authenticity. Her episodes, approximately 40 minutes long and released every Thursday and Sunday, strike a perfect balance of depth and engagement. Most episodes are solo, but you can expect some interviews with exciting guests.
Remarkably intimate, recorded live from her bedroom, Anything goes with Emma Chamberlain feels like a cozy chat over (iced) coffee. Through Chamberlain's lens, you will rethink social norms while sharing a laugh at life's absurdities.
Comedic brilliance meets pressing issues on Spotify's standout podcast. Bold conversations with top guests.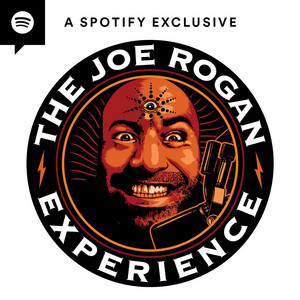 This podcast is a collection of episodes made of nothing but pure greatness. It is the official podcast of Joe Rogan, a renowned comedian and UFC commentator who has hit the waves on the net. Previously on Apple podcasts, he signed exclusively with Spotify in 2020 though it was founded in 2009. Joe Rogan's Spotify contract has proven to be worth every cent since his listeners and ratings have increased his value and the app's worth.
One of the many strengths of the Joe Rogan Podcast is that he speaks his mind on all the episodes. What's more, he invites notable guests such as Elon Musk, with whom he holds informative and entertaining conversations. This outspoken comic takes on current trends while addressing controversial pressing matters. Who wouldn't want to listen to a comedian and Elon in one Pod? The Joe Rogan Experience is a masterpiece of comedy you wouldn't want to miss.
Read also: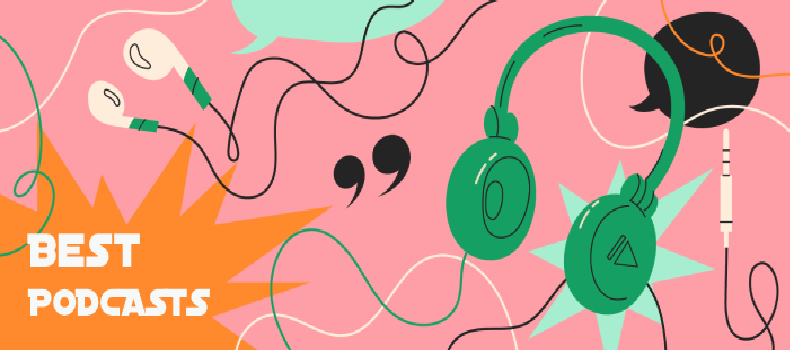 These are The Best Podcasts of All Time You Can't Miss
Dax Shepard and Monica Padman crack the human condition in profound talks with exciting celebrities. Expect unmatched chemistry while discovering triumphs and vulnerabilities.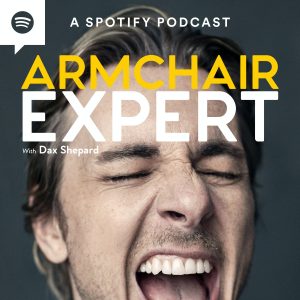 Being the most downloaded podcast in 2018, this Pod is hosted by the electric duo of Dax Shepard and Monica Padman. Dax is an actor, comedian, director, writer, and since February 2018, the host of this fantastic show. The Armchair Expert With Dax Shepard, as said by the host, celebrates humanity's messiness, and the host, throughout all the episodes, discusses the dynamic of being human.
The hosts try to understand the messiness of man, and they hold lengthy and knowledge-filled conversations with guests who have had experience with and handled such matters. The guests are fantastic, and the interviews are fabulous, with the pair exhibiting unshakable chemistry as they converse on human stories that range from triumphant to vulnerable.
Some of the best armchair expert episodes involve outstanding personalities such as Ellen Degeneres, Emmanuel Acho, retired astronaut Scott Kelly, Natalie Portman, pop star Shawn Mendes, and Kim Kardashian.
A deep dive into history's mysteries, debunking with fact-filled narratives. No absurd speculations, just gripping tales. Spotify's top true-crime podcast.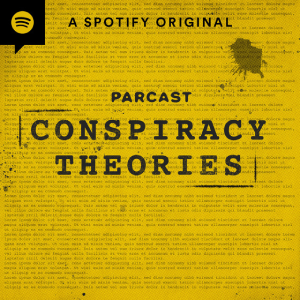 Truthfully speaking, this podcast lives up to its name and creates a home for lovers of conspiracy theories. This Spotify original from Parcast is about the complicated tales behind some of the world's most controversial events and cover-ups. This open-minded Pod debunks the mysteries behind several world events and sheds light on many unknown stories with thoroughly researched facts.
The evidence behind most of these theories is correctly presented and very factual. The ideas are fantastic, well-written, and fun-filled and unlike many conspiracists, the storylines are great without absurd speculations and ludicrous suggestions. The content is always relevant, exciting, and well-backed, with a detailed investigation.
Each program is well-suited for curious minds since it involves deep-diving research on topics such as 9/11, Marylyn Monroe, Benjamin Franklin, OJ Simpson, John F Kennedy, Olympics scandals, Global Warming, going to Mars, and so much more.
For witty minds, Conspiracy theories is a must-listen! Parcast gives the best true-crime podcast on Spotify.
Alex Cooper explores relatable issues in bold, empowering conversations with exciting guests. Raw, relevant, revolutionary.
Hosted by Alex Cooper, Call Her Daddy is more than just a podcast. This Pod has raw, relevant, and provocative conversations that promote sexual liberty and personal empowerment while stripping away any barriers of judgment. Alex tackles misogyny and gives feminism a modern twist whilst empowering her listeners at the same time. As Alex is widely referred to by her fans, Father Cooper shares vulnerable stories that challenge our thinking and give us a different perspective on social issues.
Call her daddy hosts guests, such as Kygo, who tell tales on several matters in an exciting manner. The host gives the audience the mentality necessary to handle matters given current trends. She is not afraid to dig into what may seem controversial, and her findings are excellent, insightful, and life-changing.
The above podcasts are perfect for just about everyone and anyone. All you have to do now is sit back, relax, and get plugged into these fantastic shows immediately. If you think this is one of those misleading articles on the net, feel free to try out the pods and get back to me. You will not regret it, I promise. Any comments and suggestions will be appreciated.
Share: