As the world's leading audio streaming platform, Spotify has many podcasts for listeners. With so many options available, it can be overwhelming to try and find the best ones to listen to. That's why we've researched and compiled a list of the best Spotify podcasts in 2023.
These podcasts cover many topics, from current events and pop culture to self-improvement and true crime, and are sure to keep you entertained and informed throughout the year. Whether you're a seasoned podcast listener or new to the medium, you will surely find something you love on this list.
So, without further ado, here are the best Spotify podcasts to listen to in 2023.
JaackMaate's Happy Hour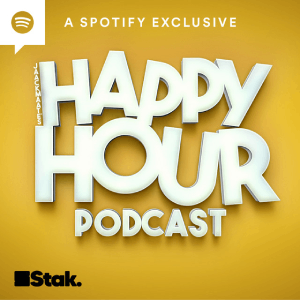 This is undoubtedly one of the most outstanding comedy pods on Spotify. If you want to be entertained and laugh your ribs painfully, this is it. It is hosted by the hilarious Youtubers Stevie and jaackMaate. They use their wit to dissect celebrities' good and bad, and the even funnier guests are just icing on the cake.
Everyone loves to gossip and street hearsay, and this duo gives a good bit of that funnily. They invite guests ranging from YouTube stars to urban legends, solidifying their versatility as a dynamic duo. The duo is open, honest, and has excellent content; thus, a great immersion in every episode is guaranteed.
This podcast ranks among the best Spotify podcasts in the UK, and the duo has received numerous accolades in comedy. JaackMaate's Happy Hour is a brilliant listen that lives true to its name.
The Joe Rogan Experience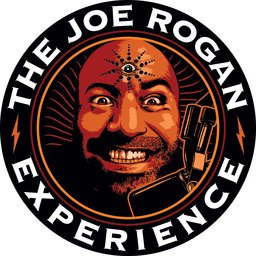 This podcast is a collection of episodes made of nothing but pure greatness. It is the official podcast of Joe Rogan, a renowned comedian and UFC commentator who has hit the waves on the net. Previously on Apple podcasts, he signed exclusively with Spotify in 2020 though it was founded in 2009. Joe Rogan's Spotify contract has proven to be worth every cent since his listeners and ratings have increased his value and the app's worth.
One of the many strengths of the Joe Rogan Podcast is; he speaks his mind on all the episodes and delivers nothing but top-notch content. He invites notable guests such as Elon Musk, with whom he holds insightful conversations in an enlightening yet entertaining manner. This outspoken comic takes on current trends and does not shy away from addressing controversial yet pressing matters.
With guests like Elon Musk, episodes such as #1609 are among the best Joe Rogan podcasts. Who wouldn't want to listen to a comedian and Elon in one Pod? The Joe Rogan Experience is a masterpiece of comedy you wouldn't want to miss.
Armchair Expert with Dax Shepard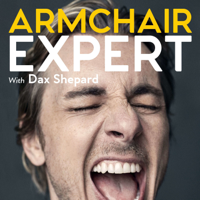 Being the most downloaded podcast in 2018, this Pod is hosted by the electric duo of Dax Shepard and Monica Padman. Dax is an actor, comedian, director, writer, and since February 2018, the host of this fantastic show. The Armchair Expert With Dax Shepard, as said by the host, celebrates humanity's messiness, and the host, throughout all the episodes, discusses the dynamic of being human.
The hosts love talking to people and being social animals; they delve into understanding the messiness of man. They hold lengthy and knowledge-filled conversations with guests who have had experience with and handled such matters. The guests are fantastic, and the interviews are fabulous, with the pair exhibiting unshakable chemistry as they converse on human stories that range from triumphant to vulnerable.
Some of the best armchair expert episodes involve outstanding personalities such as Ellen Degeneres, Emmanuel Acho, retired astronaut Scott Kelly, Natalie Portman, pop star Shawn Mendes, and Kim Kardashian.
Sunday Scaries by Headspace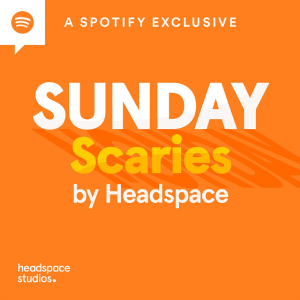 Sunday scaries are the emotions we sometimes experience before a week starts, usually worry, anxiety, and nervousness. This podcast is for such times and is guaranteed to come in handy because the host, Dora Kamau, is a registered psychiatric nurse and an accomplished Mindfulness and meditation Trainer. With mental health and stability becoming a significant concern recently, Sunday Scaries by Headspace is a must-listen. However, contrary to popular belief, it is not necessary to be good at meditating from the first time one attempts it to achieve anything, as explained by Dora.
The host takes you through various meditation techniques and how to apply them to handle anxiety and nervousness in a soft, calm, and empowering manner. The host's delivery is top-tier. Her voice is soothing and persuasive enough to leave you educated, entertained and impressed.
In short, articulate, and to-the-point episodes, Dora gives you the best tactics to combat stress. This unique Pod is the ultimate go-to meditation guide powered by Headspace Spotify.
Conspiracy Theories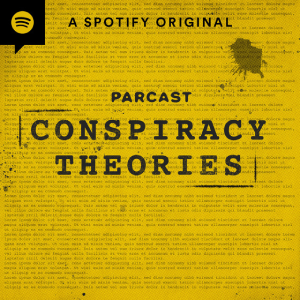 Truthfully speaking, this podcast lives up to its name and creates a home for lovers of conspiracy theories. This Spotify original from Parcast is about the complicated tales behind some of the world's most controversial events and cover-ups. This open-minded Pod debunks the mysteries behind several world events and sheds light on many unknown stories with thoroughly researched facts.
The evidence behind most of these theories is correctly presented and very factual. The ideas are fantastic, well-written, and fun-filled and unlike many conspiracists, the storylines are great without absurd speculations and ludicrous suggestions. The content is always relevant, exciting, and well-backed, with a detailed investigation.
Each program is well-suited for curious minds since it involves deep-diving research on topics such as 9/11, Marylyn Monroe, Benjamin Franklin, OJ Simpson, John F Kennedy, Olympics scandals, Global Warming, going to Mars, and so much more.
For witty minds, Conspiracy theories is a must-listen! Parcast gives the best true-crime podcast on Spotify.
Call Her Daddy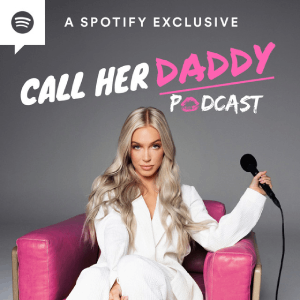 Hosted by Alex Cooper, Call Her Daddy is more than just a podcast. This Pod has raw, relevant, and provocative conversations that promote sexual liberty and personal empowerment while stripping away any barriers of judgment. Alex tackles misogyny and gives feminism a modern twist whilst empowering her listeners at the same time.ç
As Alex is widely referred to by her fans, Father Cooper shares vulnerable stories that challenge our thinking and give us a different perspective on societal issues. Call her daddy hosts guests, such as Kygo, who tell tales on several matters in an exciting manner. The host gives the audience the mentality necessary to handle matters given current trends. She is not afraid to dig into what may seem controversial, and her findings are excellent, insightful, and life-changing.
The above podcasts are perfect for just about everyone and anyone. They are the best free popular podcasts on Spotify, and anyone can access them anywhere because you do not need to subscribe to the shows themselves to start listening. The selection of the podcasts is broad, ranging from comedy to motivational, to accommodate as many people as possible.
All you have to do now is sit back, relax, and get plugged into these fantastic shows immediately. If you think this is one of those misleading articles on the net, feel free to try out the pods and get back to me. You will not regret it, I promise. Any comments and suggestions will be appreciated.
Share: