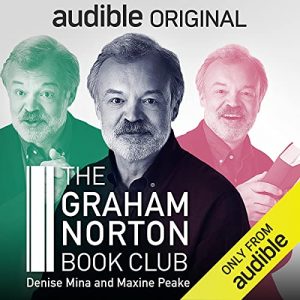 Listen on Audible for free
Try for 30 days, you can cancel whenever you want
Join Graham Norton as he interviews some of the best book authors and tries to understand the inspirations behind them. The events, emotions, and real-life events that drive various authors to write their work are impressive. Also, the book club comprehensively analyses the books. Finally, it gives you the best recommendations, so you can choose wisely which titles must be on your to-read list. If you love reading, listen in as Graham reviews the "book of the week" alongside the author, who expounds more on the topic.
Host:
Graham Norton
Country:
United Kingdom
Average duration:
45'
Producer:
Audible