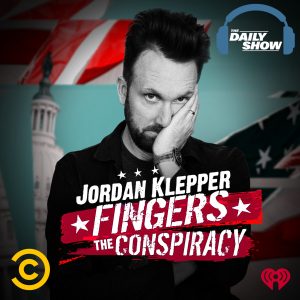 All episodes
Similar
The extent to which conspiracy theories extend is unimaginable, and Jordan Klepper brings some bizarre stories related to them. Jordan Klepper Fingers the Conspiracy features stories, reasoning, and experiences of the most imaginative and conspiratorial American minds. The guest list is extensive, from journalists to experts, who reveal these extravagant stories Americans have and believe. Some of these theories are unimaginable, even in your wildest dreams. Jordan gives you a chance to understand the reasoning behind the conspiracies every Wednesday. 
Jordan Klepper Fingers the Conspiracy is a comedy interviews podcast by iHeartPodcasts.
This show has been featured among the best political podcasts.
Host:
Jordan Klepper
Country:
United States
Episodes count:
7
Average duration:
50'
Frequency:
Weekly
Category:
Comedy
,
News podcasts
,
Politics
Where to listen?
Episodes
14-12-2022 00:57:52
07-12-2022 01:17:34
30-11-2022 00:59:52
23-11-2022 01:13:58
16-11-2022 00:56:19
Show all episodes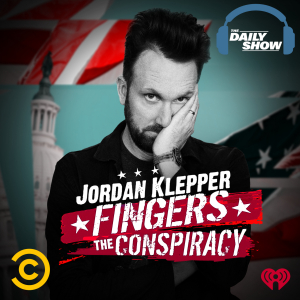 Voter Fraud, Italian Satellites and…Marla Maples?
Jordan Klepper Fingers the Conspiracy