If you've ever tuned into SmartLess, you already know it's a great collection of wise and captivating conversations. Helmed by Jason Bateman, Will Arnett, and Sean Hayes, each episode offers both entertainment and in-depth discussion. However, with a growing library, knowing the best Smartless podcast episodes can be daunting.
Worry not. We've handpicked a killer list of SmartLess episodes you've got to hear. Whether you're a first-timer or a long-time fan, this rundown will take your listening game to the next level.
We've sifted through rankings, pored over online forums, and peeked at audience feedback to handpick the best SmartLess episodes. And you bet we've sprinkled in some episodes we can't get enough of! Without further ado, let's embark on this auditory journey.
Release date: July 31, 2023
In this sun-soaked episode, Greta Gerwig joins the SmartLess crew from an unconventional locale: the top of a fire station (and her career so far). The conversation heats up as they explore the nuances of 'un-fussy filmmaking,' debate Hitchcock's influence, and even dissect the origin of the word 'movie'.
With acclaimed films like Lady Bird and Little Women, plus her 2023 hit Barbie, which made her one of the most commented personalities during the 2023 summer, Gerwig brings a fresh perspective to the table.
Release date: April 3, 2023
Ben Affleck lets down his hair from the comfort of his lair in this unmissable SmartLess episode. The multi-talented actor and director dives into various topics—from discussing the band Air to navigating finances in relationships. He also gets honest about the rarity of enduring friendships and his philosophy on 'fare vedere' in filmmaking. Intrigued? Hit play.
Release date: January 23, 2023
In a can't-miss episode of SmartLess, the legendary Bono takes the mic. Get ready for some unexpected parallels between Ireland and Jamaica. The U2 frontman also explores the nuances of EQ versus IQ and, believe it or not, touches on World of Warcraft. Hit play for a conversation that's as eclectic as it is informative.
Release date: October 10, 2022
If you've ever wondered just how interconnected Hollywood really is, Kevin Bacon is here to break it down. To top it up, Sean teeters on the brink of a 'Footloose' redux while Will and Jason spar over their respective 'Bacon numbers'. So tune in for a dose of pure SmartLess fun.
Release date: August 29, 2022
Ewan McGregor revs onto SmartLess straight from the cozy confines of his tiny house. Need golfing tips? Ewan's got you. Sean sees a role in Trainspotting: The Musical, while the SmartLess guys uncover the secret to wielding The Force… in supermarkets. Hit play for a ride through this Jedi-level convo.
Release date: August 31, 2022
Dive deep into the world of Robert Downey Jr. in this revealing SmartLess episode. From his rocky journey through addiction to becoming the face of Marvel, Downey holds nothing back. Discover how landing Iron Man transformed his life and hear honest reflections on managing fame and personal growth. This episode takes you from harrowing lows to uplifting highs, offering a rare glimpse into the life of one of Hollywood's biggest stars.
Release date: September 19, 2022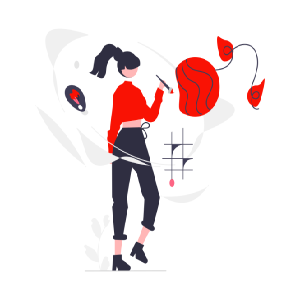 Pop sensation Katy Perry serves parental wisdom and dishes on her iconic anthems and halftime shows. Have you ever wondered what makes Katy roar? Tune in to hear the 'Firework' singer light up the conversation in a way that's uniquely SmartLess.
Release date: July 19, 2021
Get ready for a hilarious SmartLess tour with Ryan Reynolds. From his Canadian roots and Two Guys and a Girl days to conquering Hollywood and the business world, Reynolds spills it all. Jason, Sean and Will dive into his superhero roles, Aviation Gin, and even his stake in a Welsh football club. Last but not least, they talk about his unique humanitarian efforts and philanthropy. This episode is a delightful ride you won't want to miss.
Release date: December 7, 2020
Ricky Gervais, the comedic genius behind The Office and owner of the most unforgettable Golden Globes zingers, joins SmartLess for an equal parts hilarious and thought-provoking episode. From his love for a good IPA and spy thrillers to his passionate takes on humanity, Gervais serves both laughs and real talk. Tune in for a whirlwind ride through the mind of one of comedy's most compelling voices.
Release date: November 9, 2020
This time, the legendary Conan O'Brien talks with the SmartLess crew. Why doesn't his family tune in to his shows? What's it like to ski with Stephen Colbert or interview Nixon? But it's not all about being surrounded by other very important people; they get intimate and talk about his hair crisis and his hummingbird-like heart rate. Plus, Conan's unique deal with the iconic Tom Selleck's mustache. This episode is a rollercoaster of emotions and hilarity. And it's Conan, so you know it will be good.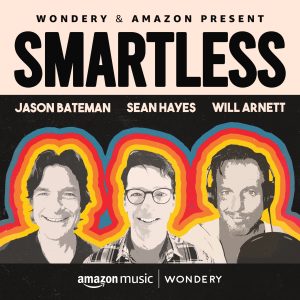 Release date: October 12, 2020
Adam Sandler, the SNL alum and king of comedy films, swings by SmartLess to drop some wisdom and humor. The Sandman talks about the ups and downs of the entertainment industry, from the nerves of live performances to finding the sweet spot between comfort and ambition. Plus, he opens up about his family's role in his life and career.
Release date: November 1, 2021
We are in front of an epic episode featuring none other than Hollywood legend Tom Hanks. Jason, Sean and Will are clearly enchanted, leading to one of the show's longer episodes filled with candid insights. From his early years to the intricacies of acting and directing, Hanks reveals what makes him tick.
Release date: November 8, 2021
Grab your cereal and milk—Jerry Seinfeld's in the SmartLess house. The comedy icon opens up about his stand-up roots, creating the iconic Seinfeld show and working with the equally unique Larry David. Learn the backstory of his singular comedy style, all while he effortlessly plays off his equally hilarious hosts. And yes, he talks about Unfrosted: The Pop-Tart Story, his upcoming Netflix Movie. You'll laugh, learn, and be thankful you are listening in.
Release date: November 23, 2020
Paul McCartney, the iconic Beatle, joins SmartLess for a trip down memory lane and a sneak peek into his present and future. Hear Sir Paul spill on the Fab Four, muse about his latest album, and drop nuggets of wisdom that span his legendary career. A rare and intimate chat with one of the most influential musicians of all time, this episode is an auditory treasure.
Read also: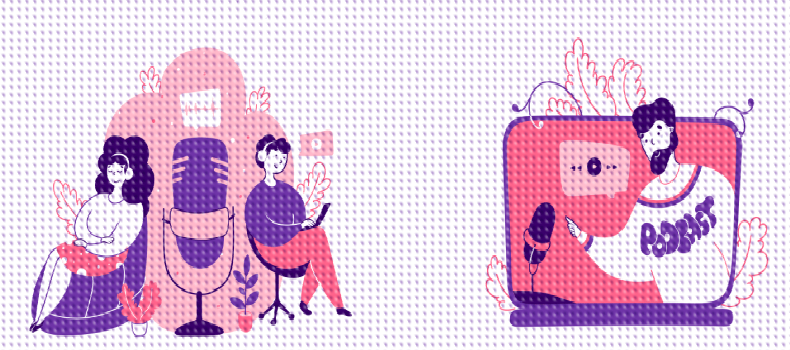 These are the best Spotify podcasts to listen to right now
Release date: July 12, 2021
LeBron James storms the SmartLess court to celebrate the podcast's first birthday. King James dribbles through his illustrious career, philanthropy, and what keeps him going on and off the court. Whether you're a diehard LeBron fan or new to the game, this episode is a slam dunk.
Release date: September 9, 2020
Hang out with Jennifer Aniston as she dives into the nitty-gritty of acting and party hosting on SmartLess. Discover why she thinks actors should never utter the 'R' word (retirement) and what makes 'Friends' and 'Murder Mystery' her fave projects. Jason, Sean and Will even nudge her towards more directing gigs. Get ready for an intimate peek into the real Aniston, both on-screen and off.
Release date: December 13, 2021
Late-night king Jimmy Fallon crashes SmartLess, taking over Lorne's SNL digs for a hilarious catch-up. Learn about his quirky show focused on—wait for it—jellies, and get schooled on the fine art of treadmill jamming with a backpack guitar. It's funny, it's random, it's classic Fallon.
Release date: February 15, 2021
Pop phenom Billie Eilish and her musical genius of a brother, Finneas O'Connell, make SmartLess history as the first-ever sibling duo to grace the show. They spill on everything from their close-knit relationship to their creative alchemy. Gain insights on how they manage to keep it real while topping charts. It's an earful of inspiration for anyone who's ever dreamed of making it big.
Release date: March 21, 2022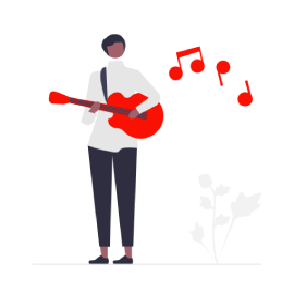 Crack open a cold one because SmartLess landed the enigmatic Thom Yorke and the ever-inventive Jonny Greenwood from Radiohead. Jason, Sean and Will dig into the duo's creative genius while keeping the vibes light. If you've ever wondered what makes Radiohead tick or want to hear Jason fanboy like never before, this is your golden ticket.
Release date: August 9, 2021
Skate legend Tony Hawk turns kickflipping into podcast gold in this SmartLess episode. Ever wonder what it's like to grind through the skate world since the '90s? Tony's got the 411, from ramping up skate parks in low-income neighborhoods to kick-pushing the sport into mainstream madness. Whether you're a diehard skater or can barely ollie, this episode is your backstage pass to the skate life.
Release date: March 8, 2021
George Clooney spills everything—from hubby and dad duties to human rights advocacy. He gets real about love-at-first-sight with Amal (who's binge-watching his "ER" episodes), and life changes that even shook him. Trust us, you've never heard George like this; it's Clooney Unfiltered.
Release date: June 13, 2022
Get ready to ride the feels train with Bradley Cooper, the super guest for SmartLess's 100th episode. From air-guitar jamming to tearing up about Lady Gaga and addiction, Cooper goes deep. Oh, and get to know why he calls wiping his daughter's butt the best moment of his life. Hit play and experience Bradley Cooper unfiltered, unscripted, and totally unforgettable.
And there you have it, the best SmartLess episodes that are as informative as they are entertaining. From honest chats with world leaders to playful banter between the hosts, SmartLess offers something for everyone.
If you found this guide helpful, or if there's an episode you think deserves a spot on our list, don't hesitate to drop a comment. Here's to many more hours of insightful listening!
Share: