In an increasingly interconnected world, staying informed about political developments is more crucial than ever. But with so many sources of information available, finding those that deliver intelligent, nuanced analysis that goes beyond the surface can be challenging. That's where political podcasts come in.
They provide in-depth discussions and insights on a wide range of political topics, often featuring interviews with experts, politicians, and journalists who are entrenched in the issues of the day.
As we navigate through 2023, these political podcasts have proven to be pivotal sources of information, presenting us with a diverse array of perspectives on both domestic and global politics. Let's dive in.
Dive into the labyrinthine investigations surrounding Trump with expert commentary and deconstruction of Special Counsel processes. Informed, precise, and surprisingly relatable.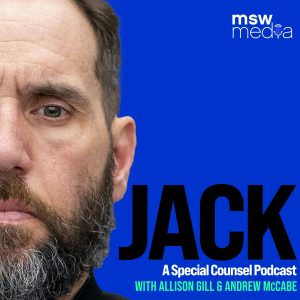 The collaboration of Allison Gill, the mind behind "Mueller, She Wrote," and Andrew McCabe, the FBI's former Deputy Director, in Jack has undoubtedly raised the bar for political discourse. It's like watching a complex legal puzzle being solved as they unravel the labyrinthine DoJ investigations surrounding Trump. You will learn from their examination of court documents, official letters, and strategies, all made relatable and understandable.
What stands out in this podcast is the careful deconstruction of the Special Counsel process. The potential indictment of Donald J. Trump is a remarkably delicate subject. Still, McCabe and Gill navigate these choppy waters with informed clarity and precision. Their expert guests further enrich the conversations, each episode peeling back another layer of this intricate narrative.
While the topic is severe, the presentation always feels manageable and reminds us of the importance of informed discussions in today's political landscape.
Your daily 20-minute dose of current political news straight from Washington. Quick and accessible roundups.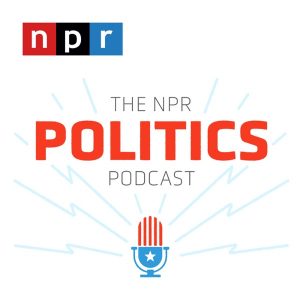 If you are a news lover and enjoy keeping up with hot headlines, you can't say you have really 'heard' the news until you listen to this masterpiece. The podcast offers comprehensive and well-packaged reports on current trends and events. Besides, the massive and complex political ideas shared in the show are broken down for easy understanding by the layperson. The NPR Politics Podcast hosts ensure you get a breakdown of what's happening in the political world in a fun and exciting way. This podcast is a gateway to news shows giving you daily information on the most critical political issues. So if you are looking for trendy news coming out of Washington, ensure you add this podcast to your favorites list.
Navigate society's pivotal news stories, presented in digestible, spellbinding episodes. Understand why each story matters, weekdays at 30 minutes a pop.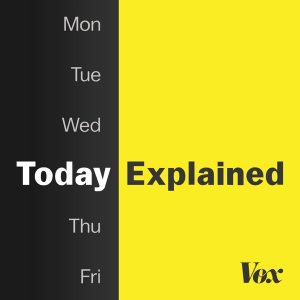 Hosts Sean Rameswaram and Noel King discuss everything 'news.' This Vox production provides information on current affairs, both juicy and in-betweens. The hosts take on at least one important news story that affects or defines our society and analyze it in a more digestible way. Although Today Explained explores current subjects published in other media outlets, it also touches on topics not being talked about openly and widely. This podcast is always spellbinding and informative, which is a plus if you are looking for an elemental yet riveting news show.
Read also: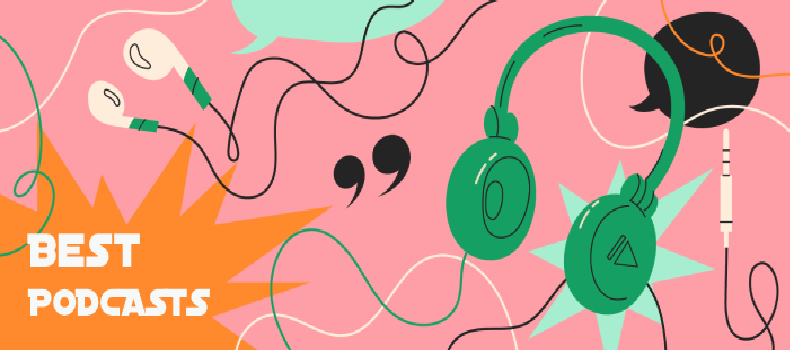 The Podcasts You Must Listen to Before You Die
Two former White House insiders unravel global politics and international relations. A weekly exploration that makes foreign policy accessible.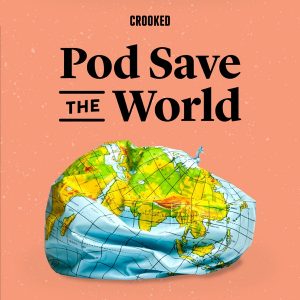 Pod Save the World is a conversational podcast that exclusively deals with international relations and foreign policy. The hosts, Tommy Vietor and Ben Rhodes are former White House National Security Council spokespersons and former Deputy National Security Advisor.
Together, they tackle complex matters related to civic responsibility in foreign policy and international affairs. They also host foreign policy experts and former government officials for discussions around international politics.
Pod Save the World mainly focuses on global issues revolving around international relations and America's foreign policy. It breaks down all the complex problems into understandable bits that will keep you informed on current affairs from all over the globe.
Bi-weekly interviews with think tanks and policymakers. Authoritative, analytical, and in-depth insights into the world of foreign affairs.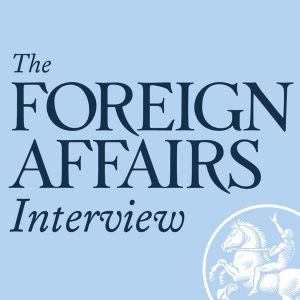 Daniel Kurtz-Phelan invites and speaks to think tanks and policy formulators on various topics. The podcast is an extension of the Foreign Affairs Magazine, where the host served as executive editor from 2017 to 2020.
Kurtz-Phelan has also served as a Secretary of State's policy planning staff member for Hillary Clinton. The author uses extensive knowledge and experience to interview his guests on Foreign Affairs and policy formulation.
The discussions are authoritative commentaries on globalization and America's relation to China. The content is analytical and exceptionally strategic, fascinating and thoroughly informative.
Get unfiltered perspectives on culture and political hot topics. Candace Owens challenges mainstream narratives with wisdom and bold commentary.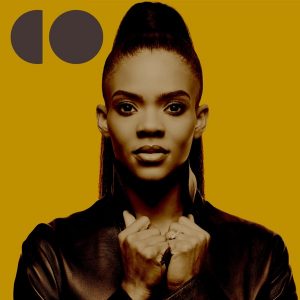 Society has a blend of good, hypocritical, and evil. Candace Owens will show you how true that is. In her show, she discusses cultural and political issues and examines them one at a time. She teaches you how to stand firm in your principles and speak brazenly about the factors affecting our society. With her unparalleled wisdom on culture, Candace provides you with all the understanding you wish you had about culture and society. In addition, you learn the most trendy hot topics, such as the Mysterious deaths of crypto billionaires, operation Mockingbird, and other burning issues. Besides, her content delivery and speaking are top-notch, and the sessions are fantastic.
These podcasts are meticulously presented, with the hosts' keen eye for detail. No current issue will pass your ears, and you will always be up to date.
Share: