All episodes
Similar
From the deepest, darkest regions of the internet comes Unexplained, a new podcast about the strange and mysterious events that still need to be explained.
Every other week, Richard MacLean Smith takes listeners on a journey into the weird and wonderful world of the unexplained. He explores everything from supernatural sightings to extra-terrestrial encounters. With a mix of ideas, deep history, and spoken-word narrative, Unexplained is a Creepy but irresistible listen for anyone interested in the otherworldly. The bi-weekly episodes are not long but will leave you wondering what's real and unreal.
Host:
Richard MacLean Smith
Country:
United States
Episodes count:
258
Average duration:
25'
Frequency:
Every two weeks
Category:
Mystery
Where to listen?
Episodes
24-03-2023 00:25:36
17-03-2023 00:30:45
10-03-2023 00:14:28
03-03-2023 00:38:40
25-02-2023 00:20:22
Show all episodes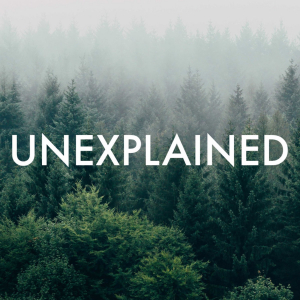 Season 6 Episode 30: The Extinguishable Fire (Pt.2 of 2)
Unexplained