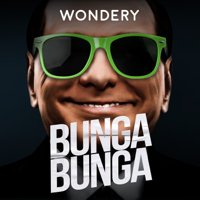 All episodes
Similar
"Bunga Bunga" with those two words, a group of three women managed to overthrow the power of the magnate, politician, sports journalist, millionaire, and charismatic Silvio Berlusconi.
Berlusconi was the Italian Prime Minister and the President of the European Council, one of the most powerful men in the world.
In this series filled with humour and unknown information, Whitney Cummings tells the rise and fall of Silvio Berlusconi.
Host:
Whitney Cummings
Country:
United States
Episodes count:
5
Average duration:
Irregular
Frequency:
Irregular
Producer:
Wondery
Category:
Politics
Episodes
08-02-2023 00:05:12
23-01-2023 00:03:46
09-01-2023 00:06:20
15-12-2022 00:06:04
03-08-2020 00:02:21
Show all episodes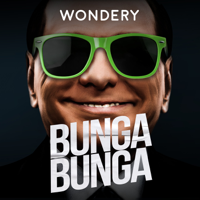 Wondery Presents: Stolen Hearts
Bunga Bunga