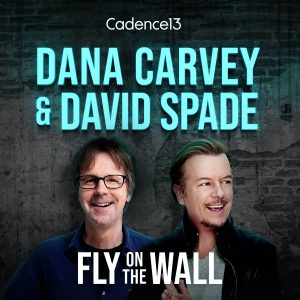 All episodes
Similar
Be a Fly on the Wall is hosted by former Saturday Night Live casts Dana Carvey and David Spade. Saturday Night Live is an American late-night live comedy show featuring sketches, mainly parodies of contemporary culture and politics.
The two hosts are comedians and actors. David Spade was a part of Saturday Night Live in the 1990s, while Dana Carvey was part of the cast from 1986 to 1993, which won him five consecutive Primetime Emmy Award nominations.
On be a fly on the Wall, the two talk about their experiences with Saturday Night Live. They also bring friends over to discuss the most memorable moments and stories in the show.
Host:
Dana Carvey and David Spade
Country:
United States
Episodes count:
96
Average duration:
60'+
Frequency:
Weekly
Category:
Comedy
,
TV & film
Episodes
09/27/2023 03:26:38
09/27/2023 01:28:37
09/22/2023 00:04:53
09/20/2023 01:17:43
09/13/2023 01:01:36
Show all episodes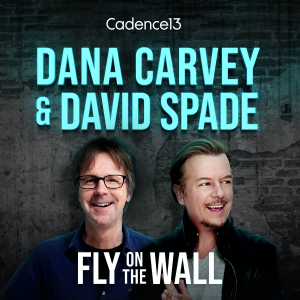 The Phil Hartman Tribute Episode (Part 2)
Fly on the Wall with Dana Carvey and David Spade