Are you a cinema lover looking for some great pods? Then, you are in the right place. In this article, we've compiled the best movie podcasts out there. These shows cover various topics, from in-depth film analysis to interviews with industry professionals.
More importantly, film podcasts will change your mental landscape, give a real vision of the movie's central message and explain it. Many movie podcasts cover the unique cinema craft; the others may discuss the greatest films of all times and the stories behind them.
So get ready to dive deep into the world of film and discover new movies and perspectives with these must-listen movie podcasts.
The Movies That Made Me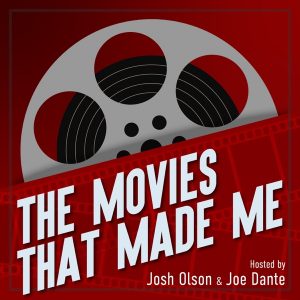 The Movies That Made Me is the cinema podcast you can't afford to miss. Each week, Josh Olson and Joe Dante discuss the movies that have had the most impact on their lives, careers, and the world of film. In addition, they explore film history's good, bad, and ugly and share stories and anecdotes from their time in the industry.
Whether you're a film buff, an aspiring filmmaker, or a casual moviegoer, join them each Tuesday as they take you on a deep dive into the history of film and discuss the movies that made them who they are today.
Vintage Video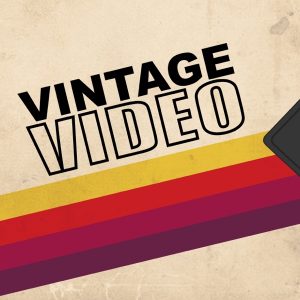 You are welcome if you are a classic movie buff or a beginner in cinema and want to get acquainted with the most remarkable long-lasting films.
Patrick, Jesse, and Richard host Vintage Video podcast, where they dig deeper into the 1980s film archives and rewatch and review those movies, which are discussed chronologically. They analyze all the famous tapes and unveil everything that was not paid attention to.
Every week, you can enjoy an hour with the smartest analyzes and comments on classic 80's movies, from Caligula to The Exterminator and everything in between.
All The Right Movies: A Movie Podcast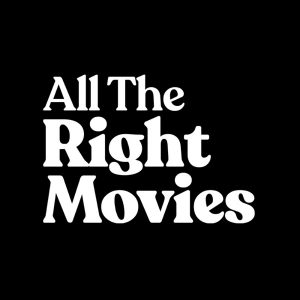 Movies allow us to experience various emotions, such as sadness, happiness, fear, comfort, nervousness or tension. It is the most real emotional roller coaster, along with fictional heroes you love.
In each episode of All the Right Movies, you will feel the presence of the movie heroes and sit on that roller coaster with the ATRM team.
They conduct deep research, reveal all the details in the most significant movies and fully explain the stories behind classic and popular films.
You will also listen to intelligent critics and opinions and get an ideal dose of fun.
Unspooled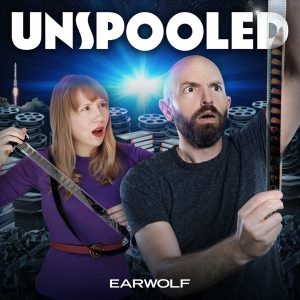 Have you ever thought about creating a list of the greatest movies and sending them into space to be immortalized? Paul Shear and Amy Nicholson have! In each episode, the duo watches, discusses and tries to replenish their list with the help of their audience.
In the Unspooled podcast, the hosts dive into various areas of cinema, including horror films, documentaries, fantasies, and romantic comedies, following their audience's choice. In the long run, they also analyze iconic scenes, discuss their best-loved characters, and talk to several actors and directors working on those classic films.
You will find special episodes featuring guests talking about their Three fav films. Then, you will have the opportunity to listen to actors and actresses like Brian Cox, Tim Blake Nelson and Karen Gillan, and writers like Ed Brubaker.
Casual Cinecast: Blockbuster Movies to Criterion & Classic Film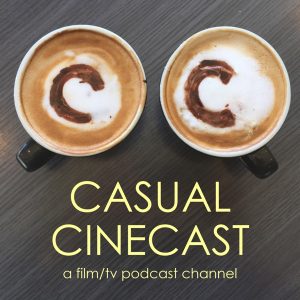 Due to the abundance of blockbusters in cinemas, you may often miss more modest but not less good movies. But with the Casual Cinecast podcast, you can overtake arrears.
This show is a film and TV podcast with new episodes every week that discuss current movies. In every episode, Justin, Chris and Mike analyze one of those rare gems you always look for in the evening but never find. With professional audio quality, fantastic knowledge about movies, and a wide range of titles and unmatchable hosts, this podcast will leave you wanting more.
Classic Movie Musts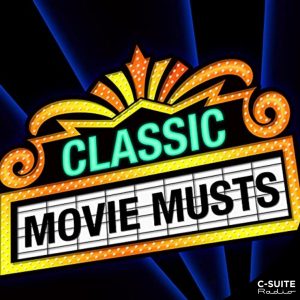 A long weekend is a great time to relax and have fun at home. After all, there are so many fantastic films you have not seen yet and have never heard about. Classic Movie Musts podcast will help fix it! The podcast by Max Baril strives to provide its audience with good classic cinema recommendations with accurate content. The opinions and insights on classic films are educational and exciting to the audience. You can expect good-quality audio and weekly well-researched movie discussions.
The Evolution of Horror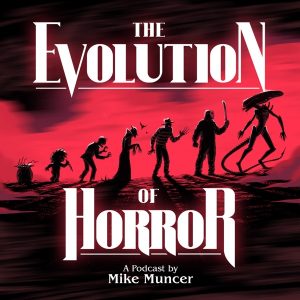 Scary movies still attract fans to tickle their nerves. However, the history of horror goes back decades, and people have always been attracted to things that allow them to experience intense emotions. In this case, fear and mystery. So, for all horror fans, this podcast may become one of their best-loved ones.
The Evolution of Horror is a weekly film discussion podcast covering the history of horror cinema. You will find discussions about vampires, Alfred Hitchcock's movies, Dracula and even the popular TV show Stranger Things!
Each week, Mike Muncer invites a new guest and uncovers all the mystical stories behind the films.
Read also: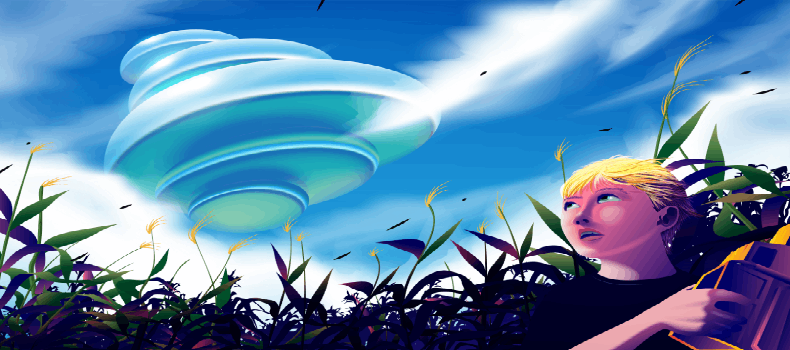 Top Sci-Fi podcasts to unlock your imagination
Film Stories with Simon Brew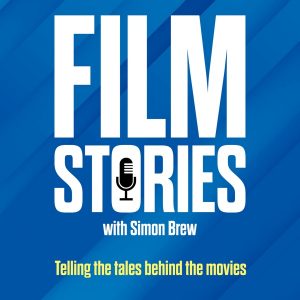 Films always helped people to escape from reality, wander in time, and appear in a different world and time they would otherwise never experience. Watching movies can provoke intense emotions and feelings, drive you into a new world and isolate you from what is going on out the window. That is why people love films.
But many film fans are also interested in the stories behind popular movies. Simon Brew opens up discussions about film production issues, rights issues, and release difficulties to films that almost failed. Film Stories with Simon Brew is aimed to voice the things that do not seem evident in the movie and should be explained.
You will have the opportunity to listen to exciting guests that know everything about cinema first-hand. The guest list includes Hollywood directors and producers such as John Madden and dexter Fletcher to the UK cinema giant Lord Puttnam.
The cinema world is fascinating, engaging and mystic. These podcasts are a good source of information about all the most influential films and explain things you never paid attention to.
All you have to do now is get plugged into these fantastic shows immediately. You will not regret it. And do you have your number one cinema podcast? Any mentions and recommendations will be appreciated.
Share: