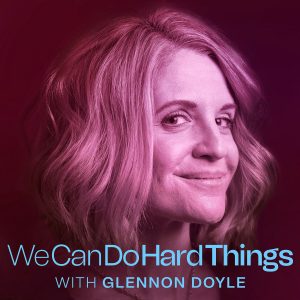 All episodes
Similar
Born and raised in Virginia, Glennon Doyle is a professional public speaker. Through the list of struggles faced in her early life, she became the strong woman she is today. Some of the many challenges have been eating disorders, mental health, and addiction.
Through the podcast We Can Do Hard Things with Glennon Doyle, she talks about all the challenging experiences that people go through in life. Her sister Amanda Doyle is the perfect co-host for this podcast.
Glennon Doyle podcast provides the energy to withstand the list of challenges at ease or help you overcome the hardships.
Episodes
25-05-2023 01:00:23
24-05-2023 00:22:54
23-05-2023 01:09:31
18-05-2023 00:57:51
16-05-2023 01:03:11
Show all episodes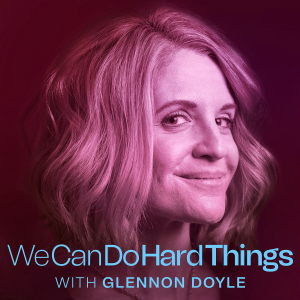 Sex Fantasies: What Do They Say About Us? with Vanessa Marin
We Can Do Hard Things with Glennon Doyle