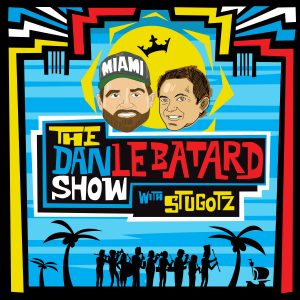 All episodes
Similar
Dan Le Batard shares his perspective on a broad range of topics with Stugotz.
Daniel Thomas Le Batard is an American newspaper sportswriter, ex-radio host, podcast host and television reporter. The duo discusses sports, pop culture, and entertainment, among other exciting topics.
They also have a special segment called the 'Local Hour' daily where they generally focus on the South Florida Scene, the Big Suey and randomly selected surprises. They also invite exciting guests for informative and entertaining discussions.
Host:
Dan Le Batard and Stugotz
Country:
United States
Episodes count:
882
Average duration:
40'
Frequency:
Daily
Category:
Entertainment
,
Sports
Episodes
yesterday (03-06-2023) 00:41:05
02-06-2023 00:26:00
02-06-2023 00:40:18
02-06-2023 01:03:10
02-06-2023 00:40:33
Show all episodes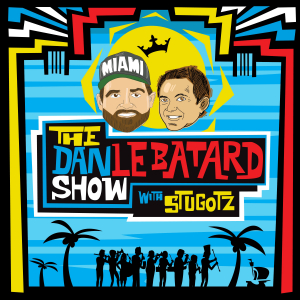 God Bless Hockey: Kenny Albert and Roy Bellamy!
The Dan Le Batard Show with Stugotz