Discover the ultimate lineup for this summer! We've carefully curated a collection of the best podcasts in August 2023 that will captivate your ears. These podcasts offer an immersive listening experience, from thought-provoking interviews to gripping narratives. With exceptional quality, engaging storytelling, and expert recommendations, our lineup represents the very best podcasts of August 2023. Get ready to dive into captivating stories, informative conversations, and unforgettable moments. Happy listening!
Discover the thrilling untold story of the internet's birth, featuring exclusive interviews with creators and exploring AI's role.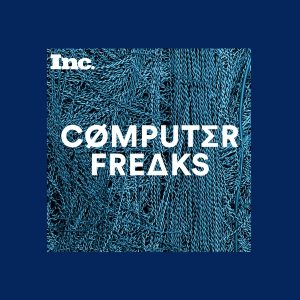 Unearth the gripping, untold story of the internet's birth with Computer Freaks, a podcast by award-winning journalist Christine Haughney Dare-Bryan. Embark on a thrilling ride from the post-WWII era to the digital age, featuring exclusive interviews with the internet's creators.
This six-part series is more than just history – it's a deep dive into our digital world's challenges and the role of AI.
Best of all, it's a heartfelt tribute from a daughter to her father, an internet pioneer. This August, tune in to Computer Freaks – your passport to a hidden history that shapes our world.
Step into the exclusive world of sports owners. Astonishing narratives of eccentric billionaires and power players guarantee fun and surprising insights.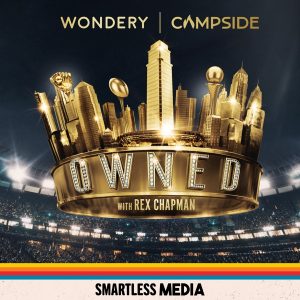 Step into the exclusive world of sports owners with Owned, the first-ever podcast to take you behind the scenes of these eccentric billionaires. Presented by the former NBA star Rex Chapman, this captivating show offers a dynamic blend of comedy, tragedy, and astonishing narratives.
Each week, Chapman and a fantastic lineup of reporters, athletes, and comedians dissect these extraordinary adventurers' triumphs and setbacks, uncovering captivating stories that unfold in the pursuit of greatness.
Owned is a thrilling 60-minute hybrid talk show, combining the wit of SmartLess with the production muscle of Campside Media (creators of hit shows like Chameleon, Witnessed and Suspect), going beyond the court to reveal the untold stories of the sports world's power players, such as Dr. Jerry Buss of the Lakers or WWE's Vince McMahon.
In August, whether you're a sports fan or just curious about the world of billionaires, this podcast guarantees fun and surprising insights that will keep you hooked.
Unfold the struggle and high-stake decisions of those battling chaos and internal conflicts during Trump's administration.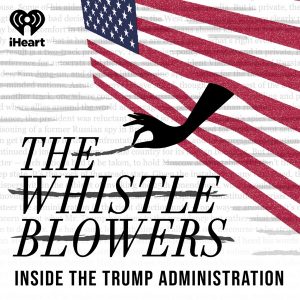 Get ready to embark on a captivating journey with The Whistleblowers: Inside the Trump Administration, a revealing weekly podcast hosted by none other than the former Department of Homeland Security official, Miles Taylor. Taylor isn't just a former bureaucrat; he's also a whistleblower and the acclaimed author of the thought-provoking book, Blowback.
Here, you'll find more than just a show. Amid Trump's administration, high officials and public servants bravely sought order in chaos. Explore their resilience, dedication, and impact in this 40-minute weekly podcast, where the tale of triumph over adversity unfolds.
These individuals weren't just battling the stormy political landscape; they were wrestling with an internal conflict that would prove to be the most challenging decision they had ever confronted. The truth was their weapon, but the cost of exerting it was steep.
This August, brace yourself for a story of triumph over adversity.
Genuine stories of adolescence and adulthood, filled with first crushes, culture, secrets, and more. Exquisite storytelling.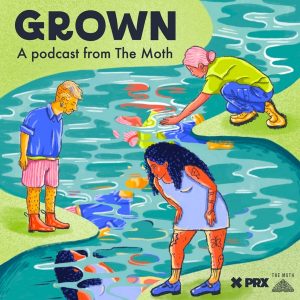 Plunge into the warm, radiant glow of The Moth's new podcast, Grown, a compelling and delightful exploration of that peculiar stage of life straddling adolescence and adulthood. Co-hosts Aleeza Kazmi and Alfonso "Fonzo" Lacayo masterfully guide you through genuine stories filled with first crushes, identity, culture, secrets, and more. Grown takes you beyond the story, adding rich layers with street interviews, audio diaries, and intimate conversations with the storytellers themselves.
Grown is an ideal listen for an August evening, offering both a comforting nostalgia for past summer transitions and insightful companionship for those in the midst of their own. Grown reminds you that the journey of growing up is continuous and fascinating, the perfect auditory backdrop for the languid days of late summer.
Meet Greece's "Robin Hood" – a captivating outlaw who robs the rich, helps the poor and performs unbelievable nonviolent escapes.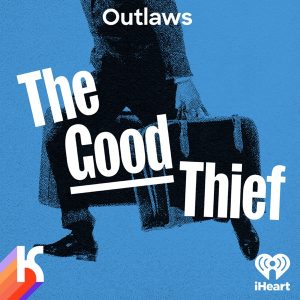 Discover the thrilling escapades of Vassilis Paleokostas, the elusive "Robin Hood of Greece."
With a million-Euro bounty and a nonstop task force on his tail, Vassilis is more than your average outlaw. He robs the rich, aids the poor, and targets notorious industrialists with an inclination for unfair labor practices. All while performing daredevil, nonviolent escapes, including from prison—twice via helicopter.
Join host Miles Gray and a team of exceptional Greek reporters on an exhilarating chase across Athens and remote hideouts. Unravel the enigma of a man who's a thief but a captivating national hero.
OUTLAWS: The Good Thief is the adventure of a modern-day outlaw hero that will keep you hooked this summer.
A podcast revealing Justice Thomas's transformative journey. Key to understanding America's legal figure.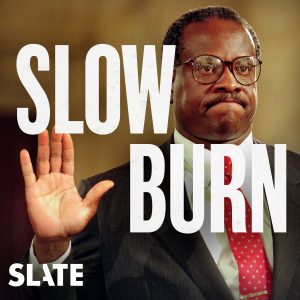 Slow Burn: Becoming Justice Thomas stands out due to its unique, deep-dive approach to the life of a monumental figure, Justice Clarence Thomas uncoveing hidden layers of his ideology and transformative journey.
The slower pace of this pod makes it an excellent backdrop for thought-provoking content as the summer winds down. The intense political and personal discussions in the new season of Slow Burn are ideal for those lazy, contemplative late-summer days.
What's more, August marks the onset of political campaign seasons, a perfect time to revise the life and ideologies of one of America's influential legal figures. It offers a unique opportunity to better understand the political and judicial scene, setting the stage for the coming months.
Unravel a chilling 1995 Las Vegas mystery. Narrated by an ex-partner, it talks about love, deception, female camaraderie, and the quest for justice.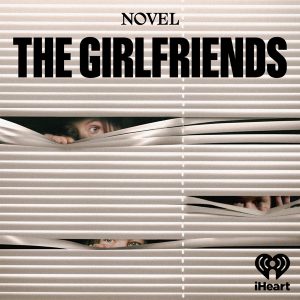 Looking for an addictive true crime podcast this month? This thrilling nine-part series set in 1995 Las Vegas will captivate you. The Girlfriends dives into the complex love life of plastic surgeon Bob Bierenbaum, his string of Vegas exes, and a chilling mystery surrounding his missing wife, Gail.
Narrated by one of Bob's exes, Carole Fisher, the show blends a compelling tale of love, deception, and camaraderie. What starts as a group of exes sharing painful stories becomes a gripping investigation, the objection of a flawed system and a desperate quest for justice. Listen as these relentless women unravel the enigmatic Bob and bring Gail's tragic story to light.
These standout podcasts have enriched our lives with captivating stories, insightful discussions, and infectious laughter to enjoy this summer. Let's keep the spirit of discovery alive, continuously exploring the world of podcasts that never cease to amaze and inspire.
Share: