Step into the gripping kingdom of true crime with the 10 best Crime Junkie episodes handpicked for your next binge session.
Hosted by Ashley Flowers and Brit Prawat, this addictive podcast explores chilling true crime stories and unsolved mysteries. Unravel horrendous crimes, puzzling disappearances, and shocking twists as you join them on a persistent pursuit of justice. With thorough research and engaging storytelling, each episode will keep you on the edge of your seat, eager for more.
Whether you're a seasoned fan or new to the genre, prepare to be captivated by tales that will stay in your mind long after the final episode. Get ready for a true crime adventure like no other.
Release date: June 21, 2021
Duration: 37:15
Get to know Jennifer Pan's disturbing case in an episode that blends deep psychology with investigative details.
The Crime Junkie episode on Jennifer Pan is filled with emotions and suspense. Ashley and Brit explore the dark tale of Pan's plot against her own parents, making you hang on to every word. They dig into Pan's psyche and the subsequent investigation, delivering a story that's as horrifying as it is captivating.
But you can go further as there has been news after this episode was released: The recent 2023 retrial news sparked fresh debates about justice.
Release date: January 4, 2021
Duration: 44 minutes
Two gunmen, seven lives shattered. Justice sought, secrets unearthed. Crime Junkie investigates.
On February 10, 1990, two unknown gunmen unleashed terror, shooting seven people at the Las Cruces Bowling Alley, leaving five dead. They vanished without a trace. The case remains unsolved decades later, tormenting the community with unanswered questions.
Ashley and Brit explore the chilling crime scene, follow the tireless investigations, and hear the heartbreaking accounts of survivors.
Step into the mysterious tragedy of a small New Mexico town, where they pursue justice for the victims and much-needed closure.
Release date: January 3, 2022
Duration: 40 minutes
A dedicated schoolteacher with a terrifying stalker, a shocking murder, and a twist you won't see coming.
Mary Lynn Witherspoon was a beloved schoolteacher in Charleston, South Carolina. Her life takes a terrifying turn when she becomes the target of a persistent stalker for over two decades.
Friends and family fear the worst when she doesn't show up for work. Suspicions immediately fall on her obsessed ex-boyfriend, Tennent Brown –who was supposed to be behind bars. Still, the unimaginable unfolds in a nightmarish chain of events culminating in her tragic murder.
Join hosts Ashley and Brit as they skillfully unravel the dark secrets behind this shocking case.
Release date: 22-07-2019
Duration: 44 minutes
A seemingly normal man with a dark secret hides a trail of unsolved murders.
Unravel the shocking story of a seemingly normal man who commits unspeakable acts. A dark family secret emerges, leaving police and friends puzzled by his sudden violence.
From shooting his parents at 13 to the 2004 murders of his wife and niece, Brandt's hidden obsession with human anatomy suggests a trail of unsolved killings in Florida.
With the mystery of over 30 potential victims, this episode exposes the sinister mind of a serial killer, showcasing how the most unsuspecting individuals can harbor the darkest secrets.
Prepare for an unsettling journey into the depths of Charlie Brandt's twisted psyche.
Release date: 06-01-2020
Duration: 41 minutes
Explore the haunting mystery of a real estate agent's brutal death.
Ashley and Brit investigate the tragic and unsolved murder of a promising 24-year-old real estate agent in Victoria, BC. Minute by minute, you will be drawn into the mysterious circumstances surrounding Lindsay's brutal death and the enigmatic secrets hidden behind the façade of a million-dollar crime scene.
Her killer's identity remains elusive, leaving her family, friends, and local authorities longing for closure.  
Release date: October 1, 2018
Duration: 46 minutes
Uncover the chilling tale of Susan Powell's disappearance and the brutal fate of her sons.
Ashley and Brit dive into the disappearance of Susan Powell and the heartbreaking fate of her two young sons at the hands of their own father.
Josh Powell claimed they were on a camping trip, but Susan never returned. As the investigation unfolds, dark secrets and betrayals surface, leaving you on the edge of your seat.
Listen to this renowned case that shook the nation as the hosts skillfully reveal the desperate search for justice and closure.
Release date: May 6, 2019
Duration: 42 minutes
Discover an elusive serial killer and mastermind of horror. Crack his twisted psyche.
Meet Israel Keyes, a name you've probably never heard of but will never forget. From 1997 to 2012, Keyes unleashed terror across the US and abroad, leaving a trail of unspeakable horrors. He was not just a serial killer but a bank robber, arsonist, kidnapper, and more.
Keyes took his own life in custody, leaving behind a chilling suicide note and alarming drawings. He could have claimed the lives of at least eleven victims, with evidence pointing to even more.
In this unmissable episode, Ashley and Brit crack the mind of this meticulous predator, exposing a dark history of violence that lasted for years. Brace yourself for an unforgettable journey into the heart of darkness.
Release date: May 14, 2018
Duration: 35 minutes
Two friends vanish after their parents' murder. Startling Revelations, but where are their remains?
On a fateful night in 1999, best friends Lauria Bible and Ashley Freeman vanished without a trace after the brutal murder of Ashley's parents and their home was set in flames.
For years, the case puzzled investigators and sparked numerous theories. Were the girls kidnapped, or did they get caught up in the tragedy? Finally, in 2018, crucial breakthroughs shed light on the truth. Yet, a question remains: where are Lauria and Ashley's remains?
This heart-pounding episode will keep you on the edge. Prepare for a rollercoaster of emotions as Ashley and Brit uncover the shocking revelations in this gripping tale of lost innocence.
Read also: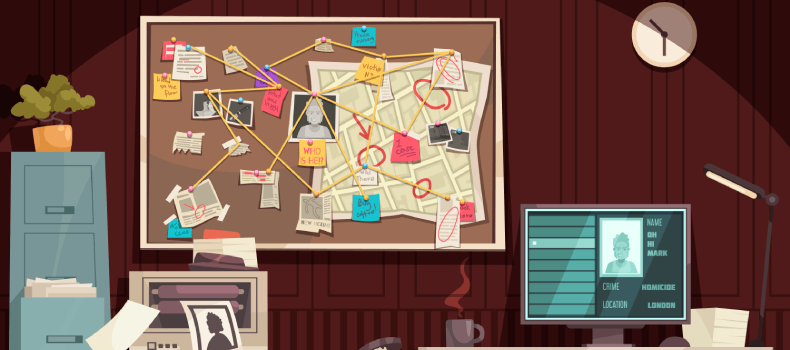 7 best Ashley Flowers podcasts every fan must listen to
Release date: August 15, 2022
Duration: 53 minutes
Abductions, creepy calls, and a sinister killer. Unravel the chilling mystery in this gripping episode.
Join Ashley and Brit as they explore the actions of Larry Gene Bell, a sinister murderer.
When 17-year-old Shari is abducted, her family's nightmare begins. The kidnapper's phone calls add to the horror, and another girl vanishes.
Gripping storytelling and expert analysis will keep you on the edge of your seat. Unravel the mystery and explore the dark mind of a killer in a spine-chilling episode.
Release date: August 8, 2022
Duration: 47 minutes
An overlooked case is being solved through Crime Junkie's lasting pursuit of justice.
Discover the story of the Millbrook Twins, Dannette and Jeannette, who vanished at just 15 years old from Augusta, Georgia, in 1990. Despite alarming signs, authorities hastily labeled them as runaways, leaving their case overlooked and forgotten for decades.
Ashley and Brit refuse to let their story fade into obscurity. Unraveling the injustices and police errors surrounding the case, this gripping episode sheds light on the chilling truth behind the twins' disappearance.
Through compelling storytelling, you will be taken on a journey of heartbreak, resilience, and determination as one family's refusal to give up and the power of a podcast bring national attention to this haunting cold case.
Prepare to be moved by this unforgettable tale of loss, secrets, and the fight for justice.
Release date: March 8, 2021
Duration: 17 minutes
Abducted at 14, Elizabeth Smart's harrowing survival and transformation into an activist will leave you in awe.
Ashley and Brit take you on a chilling journey through the abduction of Elizabeth Smart. At just 14 years old, she was snatched from her bedroom, facing unimaginable horrors for nine long months until a brave rescue.
This powerful episode unravels the darkness of her captivity and the incredible strength that led to her survival.
Learn how Elizabeth transformed her trauma into becoming a child safety activist. Prepare to be inspired and captivated by this compelling true crime story that showcases the unyielding human spirit in the face of unimaginable adversity.
From unsolved cases to shocking twists, these thrilling mysteries will leave you craving more. So, grab your headphones, dim the lights, and get ready for a gripping journey into the world of real-life crime. As you become a devoted "Crime Junkie" addict, remember to stay vigilant, for there's no shortage of compelling tales awaiting your exploration. Ready to start binging!
Share: