Dive into the dark and intriguing world of true crime with Morbid: A True Crime Podcast. Wondering which episodes to queue up first? We've got you covered. Hosted by Alaina Urquhart and her niece Ash Kelley, Morbid has become a true crime sensation. Since its inception in 2018, it has consistently ranked in the top 20 U.S. podcasts on Spotify and Apple Podcasts.
Not just that, Morbid has its own podcast network. But let's zero in on the main attraction. We've pored over fan favorites on Reddit, chart statistics, and our own go-to episodes to deliver a list of the best Morbid podcast episodes that are a must-listen. Keep reading to discover which episodes stand out as the true gems of this chilling podcast series.
Release date: May 24, 2021
This episode is a rollercoaster of strength and absurdity, unfolding the life of Michael Malloy, a homeless Irishman in 1920s New York. Known for surviving numerous murder attempts aimed at cashing in his life insurance, Malloy's will to live was extraordinary. Despite being targeted with poison and even run over by a car, he kept coming back for more, earning his nickname 'Mike the Durable'. Ashleigh and Alaina unpack this unexplainable tale with creativity, making it a standout episode you won't want to miss.
Release date: January 22, 2021
This chilling episode explores the brutal tale of 14-year-old Cinnamon Brown, manipulated by her father, David, to murder her stepmother, Linda. David's twisted motive? To marry Linda's younger sister.
Ashleigh and Alaina crack this case exceptionally well, keeping you on the edge. While the story starts dark, it will impress you with an uplifting twist.
Burke & Hare Parts 1 & 2
Ashleigh and Alaina travel to 19th-century Edinburgh with episodes 447 and 448, devoted to the famous killers William Burke and William Hare. These men capitalized on the urgent need for fresh cadavers in medical schools, contributing at least sixteen bodies to the cause.
Release date: April 3, 2023
In Part 1, Ashleigh and Alaina dissect the origins of Burke and Hare's venture into their dreadful trade. They draw you into the desperation for cadavers and how it led to a rise in 'resurrection men' or graverobbers. The focus is on how Burke and Hare, initially starting with dead lodgers, descended into murder for profit.
Release date: April 6, 2023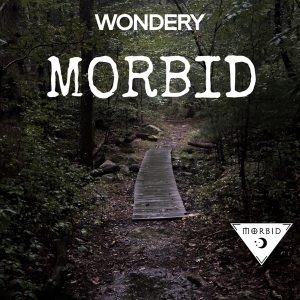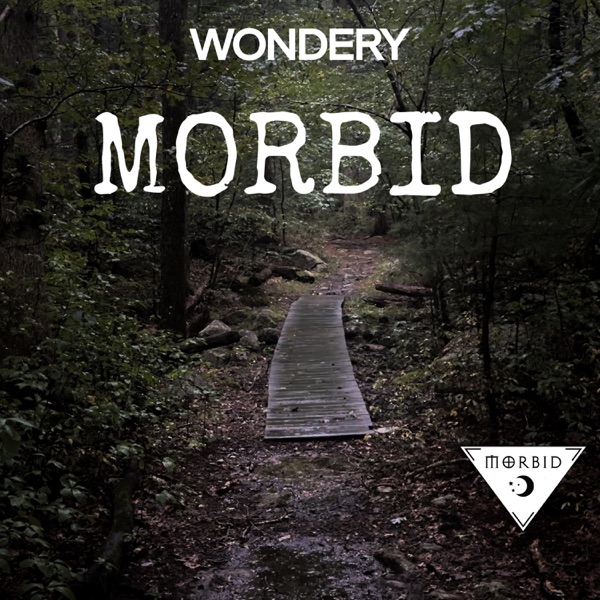 Part 2 ramps up the intensity as the pair grows reckless. In a chilling finale, their scheme is discovered, leading to Burke's punishment and Hare's shocking immunity deal. While Burke was publicly hanged and dissected, Hare walked free, leaving a lasting scar on Edinburgh and Scottish law.
Ashleigh and Alaina bring this classic tale to a new level, making Burke and Hare alarmingly real. It is a compelling blend of true crime and moral dilemma.
Dennis Rader, the BTK Killer, Three-parts series
Morbid Podcast's three-part series on Dennis Rader, better known as the BTK Killer, is a masterclass in true-crime storytelling. The series does more than just recount the disturbing tale of a man who terrorized Kansas for nearly two decades; it dives into the psyche of both the killer and the society he preyed upon. Here's why this series stands out.
Release date: August 09, 2019
In this 45-minute episode, Ashleigh and Alaina examine Rader's childhood and early life, laying the groundwork for understanding his descent into brutality. While Rader's deeds are horrific, here you will find the human dimension often missing in true crime stories.
Release date: August 08, 2019
Clocking in at over an hour, this episode ramps up the tension as it covers the gruesome details of the murders of Kathryn Bright and Shirley Vian. But what elevates this episode is how the hosts explore Rader's pathological need for attention, capturing the narcissism that led him to tease authorities.
Release date: August 24, 2019
The finale, the longest episode, closes the loop on Rader's infamous acts, tracing his ten-year absence from the criminal scene and his eventual capture. You will feel the hosts' palpable relief at concluding the saga, making for a moving conclusion.
Essential listening, this series grips you with the true terror of Rader's acts and explores his criminal mind. It breaks down the forensics clearly and brings a touch of humanity to the stories of the victims, all with a compassionate narration.
The hosts make it clear: true crime isn't just about the 'who' and the 'what,' but also the 'why'. And that makes for an exceptional listening.
Read also: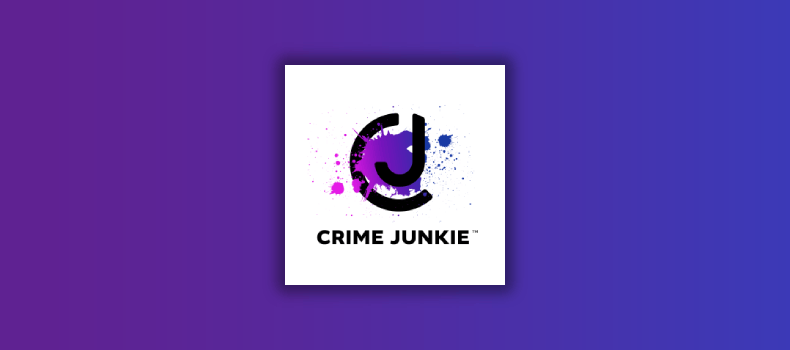 10 Best Crime Junkie episodes to start binging right now
Release date: January 10, 2021
Episode 200 unlocks the creepy story of the Weepy-Voiced Killer, Paul Michael Stephani. Ashleigh and Alaina guide us through Stephani's disturbing past, unpacking the influences that forged a killer. They share the spine-tingling police calls he made and his contradictory confessions, bringing an intense realism to their storytelling. This deep dive will have you grappling with the enigma of a man who sobbed over his crimes yet claimed innocence in court. It's a podcast experience that stays with you well beyond the final minutes.
The Irish Vanishing Triangle Parts 1 & 2
Dive into Ireland's Vanishing Triangle mysteries with these episodes. Ashleigh and Alaina bring the stories to life, offering more than just facts. It's an experience that feels almost tangible.
Release date: July 16, 2023
In Episode 156, they introduce us to Annie McCarrick, Jojo Dollard, and Fiona Pender. These women vanished without a trace, fueling theories of a possible serial killer. Ashleigh and Alaina make these women more than just names; they bring them to life with personal details and the odd circumstances surrounding their disappearances.
Their storytelling keeps you hanging on every word, making you think about the chilling idea that a serial killer might be behind the vanishing of six young women, all within 80 miles of Dublin.
Release date: July 23, 2020
In Episode 158, you're already hooked. The hosts dig into the mysterious vanishings of Ciara Breen, Fiona Sinnott, and Deirdre Jacob. They bring in the puzzling character of Larry Murphy and explore new perspectives on his possible connection to these unsolved cases.
Ashleigh and Alaina blend top storytelling with investigation, turning each piece of evidence into an intriguing story. Their approach, rich in detailed research and suspense, sets these episodes apart as a benchmark in true crime podcasting.
The Oklahoma Girl Scout Murders
Episodes 197 and 198 of the Morbid Podcast take you deeper into the darkness of crime with the Oklahoma Girl Scout Murders story from 1977. Although the police consider it "solved," it's still a mystery. Alaina expertly leads you through the disturbing details of the case.
Release date: January 2, 2021
The first episode of 2021 starts with the story of Lori Lee Farmer, Michelle Heather Guse, and Doris Denise Milner, three girls excited for summer camp at Camp Scott. Alaina describes their excitement and the horrific night they were killed and suggests a main suspect, preparing us for the next episode. She goes beyond just telling the story; she draws you in to feel the girls' personalities and the depth of their tragedy.
Release date: January 4, 2021
Episode 198 picks up the momentum. The focus shifts to Oklahoma's most extensive manhunt and police mistakes that could have jeopardized the case. The episode centers on Gene Leroy Hart, the acquitted suspect, and Alaina brings up evidence questioning the trial's outcome. In an unexpected twist, DNA testing complicates the story without providing clear answers.
Yet, the saga takes a more intimate turn. Alaina and Ashleigh combine detailed investigation with a strong emotional pull, creating a compelling episode that leaves a lasting impression.
If you're searching for gripping true crime stories, the above best Morbid episodes are just what you need. They take you inside a killer's psyche and pay tribute to the victims. More than just stories, they're eye-opening experiences. Plug in and discover the reasons for yourself.
As we finish discussing the top Morbid episodes, I'd love to know your favorite. Did any episode stand out to you? Share your thoughts in the comments below. Let's continue this intriguing conversation together.
Share: