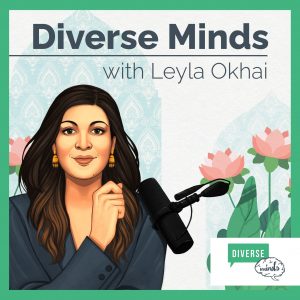 All episodes
Similar
The Diverse Minds podcast is an award-winning show that handles mental health at the office. Its name is coined to recognise the diversity of people in every workspace. It contains inspiring stories from people who have had different experiences in the office, interviews with guests, and case studies of multiple successful models.
Leyla Okhai hosts the podcast. She is the founder of the Diverse Minds network. She has previously worked as the head of the Equality, Diversity and Inclusion Center at London's Imperial College.
Okhai will introduce you to practices and strategies you can use in the office to achieve good morale, equality and peace.
The Diverse Minds Podcast is featured among the best current affairs podcasts.
Host:
Leyla Okhai
Country:
United Kingdom
Episodes count:
215
Average duration:
15'
Frequency:
Weekly
Category:
Business
,
Society & Culture
Episodes
09/26/2023 00:37:29
09/19/2023 00:22:35
09/12/2023 00:44:24
09/05/2023 00:11:19
08/29/2023 00:34:17
Show all episodes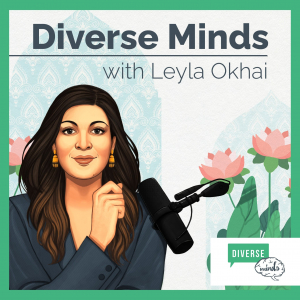 #213 Ancestral Legacies and Writing with Jackee Holder
The Diverse Minds Podcast