Nature is a source of inspiration for many, and podcasts are a great way to explore and learn about the natural world. Whether you're interested in listening to the latest scientific research, the stories of the people who study and protect the environment or just the sounds of the wilderness, there are plenty of nature podcasts that will satisfy your curiosity.
This article will look at some of the best podcasts about nature. So be sure to check them out and include them in your listening list.
Dive deep into eco-conscious living with captivating interviews and actionable tips for creating a healthier world.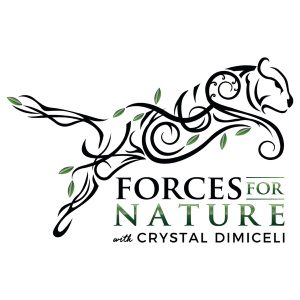 Are you eco-curious? Do you find yourself unexplainably drawn to Nature? Then, Forces For Nature is the podcast for you. Crystal DiMiceli covers various topics, such as living with wildlife, the impact of climate change, and conservation success stories.
She also interviews big-name scientists and environmentalists on multiple subjects related to animals and the environment, from how to save bats and protect gorillas to how recycling can help keep the seas trash free. She acknowledges these people's excellent jobs by giving them a platform to share their compelling stories, challenges, and what keeps them motivated to continue pushing despite their challenges.
You get to learn how to become a better environmentalist. You also gain tips to create a more humane and healthier world. With her vast knowledge of animals and the environment, Crystal DiMiceli strives to empower and inspire you to make the best choices for animals and Nature.
This podcast comprises incredible storytelling and extraordinarily well-articulated interviews. The show will have you implementing fulfilling yet straightforward changes in your life.
Crystal DiMiceli offers podcast production services to animal, sustainability, and conservation welfare organizations. Her podcast production services are purposed to help these organizations connect more deeply with their followers. She also makes the Healthy Seas Podcast, which focuses on bringing experts, fishers, and divers on board to talk about marine conservation, that is, how to make the seas and oceans more healthy and well-protected.
Elevate your understanding of forestry through thought-provoking discussions. Gain ethical insights and practical takeaways for anyone passionate about ecology.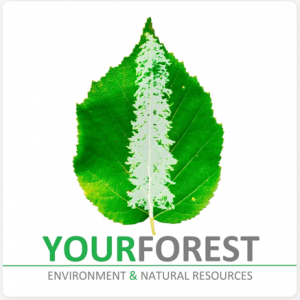 Having basic knowledge about forestry is one thing. However, having an unrivaled understanding of forestation and its related perspectives is another. YourForest is an excellent source of ethical information and captivating stories regarding forestry. The conversations held on the show are profound, entertaining, and informative. 
One episode at a time, Matthew Kristoff elevates the importance of forestry. He discusses with his guests what they find fascinating about the natural world, environmental issues, and how to protect the planet. So, if you love ecology or want to study more about forestry, check out this podcast. You will get to listen to gripping episodes and gain practical takeaways.
Explore your intrinsic connection to nature with compelling stories and philosophy. Rediscover how being part of the natural world enriches your life.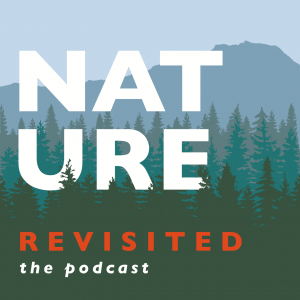 Our existence is indissolubly linked with nature because we are simply part of it. Nature Revisited podcast is an excellent reminder of how you are connected with the natural world: nature is a place one is part of and not a destination.
Stefan Van Norden has presented Nature Revisited for over four years now. In his own words, this is a way to give back to nature. After spending big time in the woods when he was a kid, where he felt comfortable and free to play and be creative, he returned to nature as an adult, this time gardening at home. Once again, he realized that nature has so much to offer and teach us.
The host proclaims the instinct of awareness about beauty in nature, which makes us part of it but also involves us in a sacred relationship with it. In each episode of his show, he goes above and beyond to put together stories of the natural world and what it entails.
This pod is a platform for people who want to make a difference and reshape our relationship with nature as part of a more extensive community. This is why you will have the great chance to listen to diverse guests such as graphic designers, travelers, architects, composers, or photographers sharing their stories and love for nature and topics related to philosophy, personal journeys, and remarkable experiences.
The range of spirited guests, exhilarating episodes, and educative stories about nature will make you realize that our relationship with nature is as diverse as nature and also a religious listener of this podcast.
Get a fresh take on natural science topics, ranging from renewable energy to wildlife encounters. Enjoy witty narratives and deep dives into ecological subjects.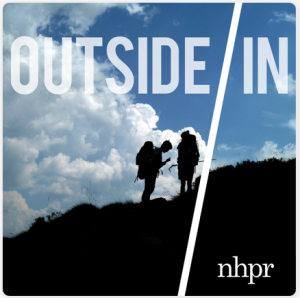 Nothing matches a podcast with a blend of witty and engaging yet educative episodes. Outside/In Podcast is a science and history show that gives you great insights and lessons about the natural world. Nate Hegyi and the Outside/In team explore topics related to energy, science, and the environment.
The topics vary from one episode to another, allowing you to taste different flavors on every subject. Examples of the issues discussed on this show include the most environmentally friendly diets, the most successful species on Earth, the wildest wildlife encounters, and building a solar-powered website.
The episodes are short, easily digestible, and entertaining. But you will immediately notice a great production team paying attention to every detail. Besides, all topics are analyzed in an approachable manner.
This lighthearted podcast will broaden your perspective on the natural world and become a staple for your listening. So, if you fancy learning about how we use the natural world or any science-related topics, ensure you give this podcast a shot.
Immerse yourself in the unexpected facets of urban wildlife. Discover how flora and fauna coexist in cities and join in the hosts' contagious enthusiasm.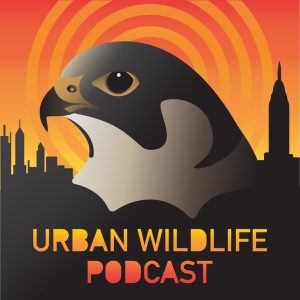 Urban Wildlife Podcast should be included in your listening list if you are passionate about wildlife yet a city person. This audio cast is well-packaged with fascinating talks regarding flora and fauna of different cities worldwide.
This show teaches you more about different creatures that share the cities with us humans, such as rats, pigeons, deer, red foxes, and more. You also learn how animals live and thrive in big cities.
Tony and Billy are from Philadelphia and sometimes cover their urban explorations and escapades in various episodes. Additionally, they discuss various exciting topics regarding wildlife with great guests on board.
Tony and Billy give wildlife lovers a reason to stay glued to the podcast. The vibe, laughter, and enthusiasm exuded on the podcast are contagious.
Journey into the world's most untouched landscapes with a wildlife biologist. Uncover the secrets of endangered species and the conservationists' adventures.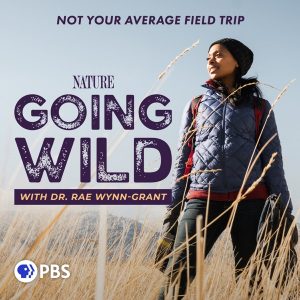 Hosted by wildlife biologist Dr. Rae Wynn-Grant, Going Wild takes you on a journey to the most remote and pristine regions of the world to explore the lives of wild animals and the efforts of conservationists to protect them.
From the lush jungles to the arid deserts, hear firsthand accounts of the thrilling experiences of studying these animals in their natural habitats and the unique challenges and triumphs of protecting some of the world's most intriguing and endangered species.
Get an in-depth look into the hidden worlds of these creatures and the action-packed, suspense-filled adventures of the conservationists who track them.
With two episodes per month, each lasting around half an hour, Going Wild is the perfect podcast for those who want to discover the beauty and importance of nature and conservation.
Podcasts are a great way to explore and learn about the natural world. We hope this article has helped you discover some of the best nature podcasts available and that they will inspire, educate and entertain you. Happy listening!
Share: