The largest producer and seller of downloadable audiobooks globally is Audible, an on-demand audiobook and podcast service from Amazon. As with all the areas, branches and industries, Amazon aims to lead the market.
The audio content is booming. After the rise of visually based (social) media and the spread of the online video, audio is here to stay. The truth is that thanks to this rise of audio, some technological giants joined the supply of audio content.
Here you will find everything you need to know about Audible membership. Let's get started.
How much does Audible really cost?
You can use Audible for free for the first 30 days. After this free trial period, you can choose between two Audible subscriptions. You may consider how many books you want to obtain and how much you would like to spend:
Audible Plus $7.95/monthly: listen to unlimited podcasts and audiobooks in the Plus Catalog. Cancel anytime.
Audible Premium Plus $14.95/monthly: same as Audible Plus + 1 monthly Audible credit for any title in the premium selection. Cancel anytime.
Audible Premium Plus Annual $149.50/yearly: listen to unlimited audio in the Plus Catalog + 12 Audible credits a year for any titles in the premium selection. Pay yearly.
How can I listen to audiobooks for free?
To be 100% sure that this service is for you, you should try Audible for free before paying the Audible subscription cost. However, do not worry because the Audible free trial lasts 30 days, and you can cancel Audible during this period without paying anything.
What does the Audible membership include?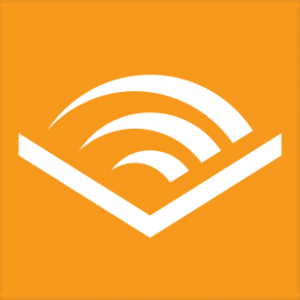 We'll tell you what the Audible membership includes if you want to know more before using the Audible free trial.
Audible includes more than 100.000 titles for podcasts, audiobooks and series, making it the most extensive audio library.
Amazon Prime members might occasionally obtain exceptional offers on Audible products.
You will have access to one title per month. In addition, you will have generous discounts on many titles.
You can choose unlimitedly from the Audible Original Podcasts, best sellers, and new releases.
How does Audible work?
If you wonder about how user-friendly the platform is, we tell you below.
The audible books you have downloaded will be stored in the application's cloud or your account on the web to listen when you want and without connection.
You can stop listening to any audiobook and pick up where you left.
You have an hour-and-minute counter if you want to use it for your notes.
You have the option of timing and pausing your listening at a specific time. This option is helpful if you plan to fall asleep while listening to an audiobook.
You can choose the audiobook speed; it goes from zero to 3.5x. This option is handy for those who want to listen to an audiobook at high speed.
You can highlight your favorite quotes or passages from your audio, save them and listen to them again whenever you want.
Once you have purchased an audiobook or series, you can skip the content by chapters.
In Audible Originals, you have content produced exclusively by Audible.
Among the exclusive content, you also have podcasts and audio dramas.
Audible has a Rollover scheme, so if you don't use your Audible credit on a particular month, you can use it on another month when you want to listen to more audiobooks (think of holidays, for example).
You can listen to Audible in the application or your web account, which can be done from most operating systems such as Android, IOS, SONOS, and Kindle.
Audible leads the audiobook market, going beyond the obvious with incredible sound settings and professional actors and actresses to make a fantastic listening experience.
Share: