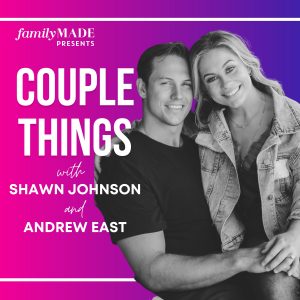 All episodes
Similar
Shawn Johnson, a former Olympic athlete, and Andrew East, an NFL player, sit down to talk about their strengths and weaknesses, as individuals and as a couple. They talk about their relationship, parenting, and they even interviewed their daughter!
One episode at a time, they open up about the special moments with each other and talk about the shocking and raw stories they have never shared before. This excellent time-passing option, with quality information, fun, and nostalgia.
Couple Things with Shawn and Andrew is a society & culture podcast by Shawn Johnson + Andrew East.
Host:
Shawn Johnson and Andrew East
Country:
United States
Episodes count:
184
Average duration:
1h'
Frequency:
Weekly
Category:
Parenting
,
Society & Culture
Episodes
09/27/2023 00:38:19
09/20/2023 01:23:02
09/15/2023 01:43:06
09/13/2023 00:51:16
09/08/2023 00:17:40
Show all episodes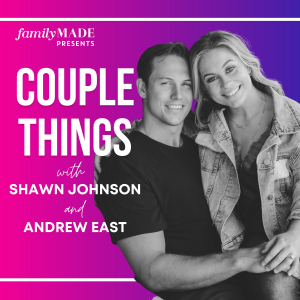 183 | wild stories pt 3: napa nightmare, awful first date, NFL honeymoon
Couple Things with Shawn and Andrew