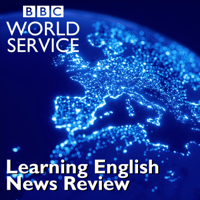 All episodes
Similar
Do you know how to speak English correctly? If this is not the case, You can try Learning English News Review. In this podcast, the BBC News Review team uses the latest news of the day to teach you the correct pronunciation and meaning of different words. So join them every Tuesday, and improve your English pronunciation to become an utterly bilingual person.
BBC has an excellent series of podcasts to learn English; if this program has been helpful to you, then we recommend you The English We Speak.
Host:
Neil and Tom
Country:
United Kingdom
Episodes count:
219
Average duration:
10'
Frequency:
Weekly
Producer:
BBC
Category:
English learning
Episodes
31-05-2023 00:06:16
24-05-2023 00:05:15
17-05-2023 00:05:22
10-05-2023 00:06:02
03-05-2023 00:06:03
Show all episodes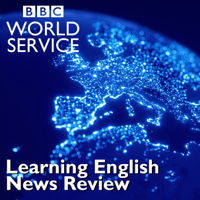 Can diet improve memory?
Learning English News Review