All episodes
Similar
The Shake Up Learning Show with Kasey Bell provides practical and innovative ideas for integrating technology in the classroom. 
Each episode offers valuable insights and resources to implement immediately in your teaching, from how to use using Google Sheets to AI tools or the choice board best practices. Not only does Kasey offer helpful tips, but she also addresses potential challenges and pitfalls.
Kasey's expert advice and interviews with educational leaders make it a great source to enhance your classroom experience with digital learning tools.
Shake Up Learning Show is a self-improvement podcast by Kasey Bell.
Shake Up Learning Show is featured among the best podcasts for teachers.
Host:
Kasey Bell
Country:
United States
Episodes count:
109
Average duration:
35'
Frequency:
Weekly
Category:
Education
,
Self improvement
Episodes
09/26/2023 37:01
09/19/2023 35:18
09/12/2023 38:00
09/05/2023 33:47
08/29/2023 30:52
Show all episodes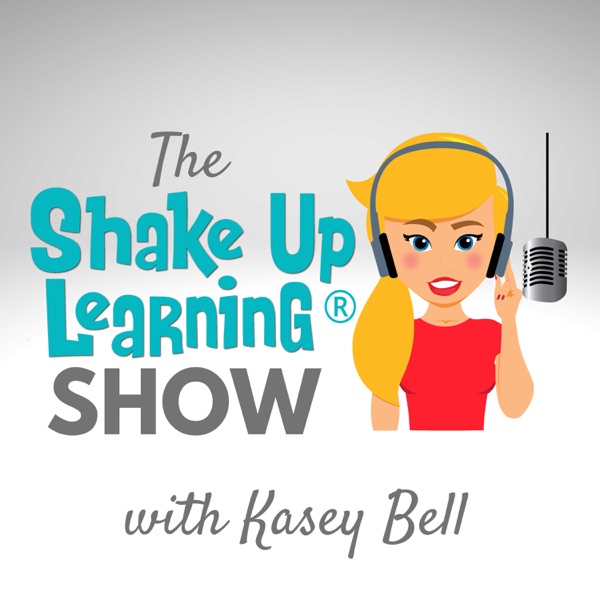 201: Inspiring Students with AR All Year Long [interview with Jaime Donally]
Shake Up Learning Show