As we progress into the digital age, podcasts remain a top choice for staying current on various subjects. In 2023, the podcast landscape is brimming with exceptional selections, ranging from educational and engaging content to shows that keep you in the loop with news and the latest fads. So whether you're searching for the perfect companion for your daily travels or simply eager to discover what's available, these are the free podcasts you need to check out in 2023.
A weekly dose of dating blunder tales that will have you laughing and cringing.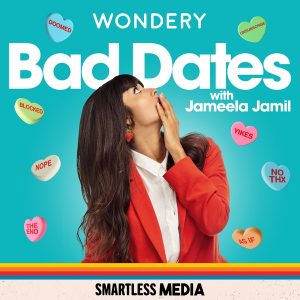 Bad Dates with Jameela Jamil is a side-splitting podcast that will make you laugh, cringe, and empathize with each dating disaster. Hosted by the charismatic Jameela Jamil, this weekly show brings together comedians, celebrities, and hilarious friends who share their wildest, true dating misadventures. Produced by Wondery and the SmartLess team, each hour-long episode feels like a whirlwind of emotions, leaving you in stitches. From peculiar fetishes to unexpected bawdy wordplays, every story reminds you that the worst dates make the best tales.
Are there truly any words to describe such a wonder? I mean there are words to describe your happiest moment in life, but this is different, it shows that in truth we are all untitled by one thing—bad dates. Everyone's been on one side of that, and their experiences are just gold! Backed with the hosts glorious sense of comedy it's made relatable and comedic! I'd give it seven stars but it only goes to five soooo—keep making great episodes!

Apple Podcasts listener
Weekly explorations into legal intricacies. Mandy Matney, Liz Farrell, and attorney Eric Bland make justice engaging and understandable.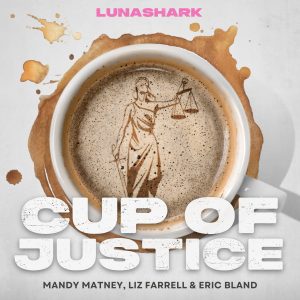 Cup of Justice is a groundbreaking podcast that has rapidly become a must-listen for those interested in understanding the intricacies of the legal system. Hosts Mandy Matney and Liz Farrell, both talented investigative journalists, are joined by renowned attorney Eric Bland, whose expertise brings an invaluable perspective to the show.
Each 60/90-minute episode expertly dissects important cases worldwide while exploring the state of news and the often-intimidating justice system. The hosts' dedication to exposing the truth and holding public officials accountable is commendable and empowering, while they also make complex legal concepts accessible and entertaining for everyone. In addition, the trio's dynamic chemistry keeps each episode engaging and thought-provoking, making this pod one of a kind.
I don't know if others will agree with me on this but when a podcast makes me question things I've thought and/or accepted, helps me identify my own biases AND educates me on a topic I'm unfamiliar with, I have to give it 5 stars. Thank you for keeping me curious and reminding me to stay pesky

Apple Podcasts listener
Step back in time with William Dalrymple and Anita Anand. Uncover the complex legacies of empires gone by.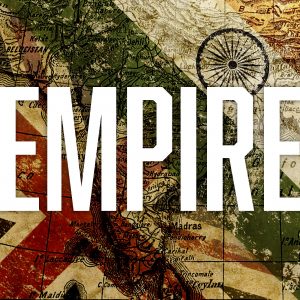 Empire is a truly captivating show exploring the history of different empires, seamlessly blending storytelling and historical analysis. Hosts William Dalrymple and Anita Anand, both accomplished historians and communicators, make the series both educational and engaging.
In the first series, the British in India comes alive through the tales of the East India Company, the Raj, figures like Gandhi, the independence process, and the Partition. The hosts present a balanced view of British rule and its impact on India, providing fascinating insights into the complexities of colonialism.
The second series takes you on a journey through the powerful and enigmatic Ottoman Empire, exploring how it has shaped the world we live in today. The storytelling is compelling and informative, making history accessible to all.
The current series on slavery is particularly thought-provoking. Exploring the evolution of slavery over time, Dalrymple and Anand raise pressing questions about society, hierarchy, and human nature.
Each 45-minute episode provides just the right depth for a weekly podcast, leaving you eager for more. The production quality is top-notch, and the hosts' passion for their subject matter is contagious. History enthusiasts and casual listeners should not miss this captivating journey through time.
No punches pulled, no stone unturned. This podcast is brilliantly presented and the passion from all involved pours out of my earpieces. I'm enraptured each episode, learn new details and about new characters. What a fantastic piece of work to bring more world history to light.

Apple Podcasts listener
Your daily news digest. Michael Barbaro and Sabrina Tabernisi make complex stories digestible in less than half an hour. A modern classic.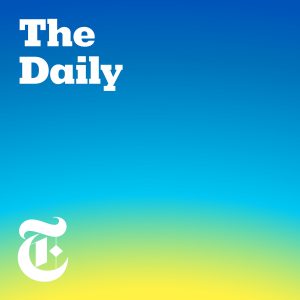 The Daily is an already classic news podcast produced by The New York Times and hosted by Michael Barbaro and Sabrina Tabernisi, alternatively. Broadcasting for over fifteen years is still a must and a necessary podcast on your list. With its outstanding production, "The Daily" has been consistently ranked among the top podcasts since it first began broadcasting in 2007.
The show is a collaboration between the Times' journalists team and provides in-depth analysis and context on the top news stories, making it easy for listeners to stay informed and up-to-date on the events shaping our world.
The episodes take less than 30 minutes long and perfect for busy professionals, students, or anyone who wants to stay informed.
In addition, the show features a long read from the New York Times on Sundays.
I find myself regularly sharing information I've learned from this podcast. It's a must listen for anyone who wants to stay informed on the most current issues. The hosts ask relevant questions in a style that makes complicated topics understandable and always interesting.

Apple Podcasts listener
Michael Hobbes & Peter Shamshiri dissect airport bestsellers, unpacking their cultural and ethical implications.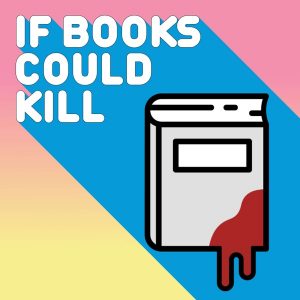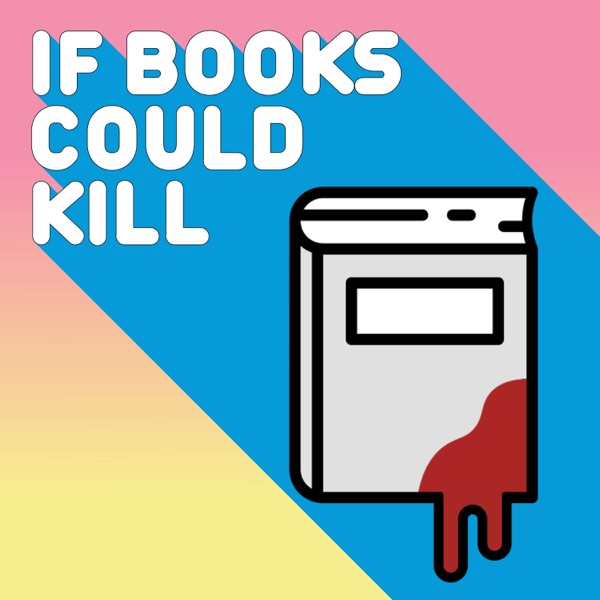 Michael Hobbes & Peter Shamshiri look at the stories that have made us think, cry and question the nature of reality… while killing time. Yes, they focus on airport bestsellers. They review one book in each episode, analyzing its impact on our lives, and its place in our culture.
In addition, each book analysis talks about the power of narrative, the evolution of the publishing industry, the ethical implications of popular literature, and the impact of books on our collective experience.
If Books Could Killl will help you make informed choices regarding what you read and give you a more prosperous, profound understanding of the books you love.
I love that they are able to be very fair with each book and still absolutely tear them to shreds. Saves me a lot of time reading books that would surely infuriate me.

Apple Podcasts listener
Read also: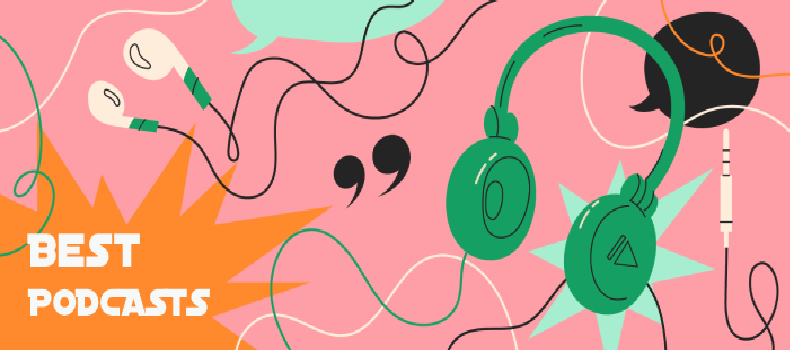 These are the Best Podcasts You Must Listen to Before You Die
Fearne Cotton explores the human quest for happiness through intimate conversations. A weekly soul-stirring journey.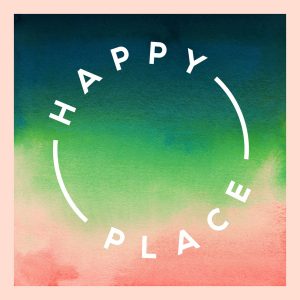 Every Monday, Fearne Cotton talks for one hour with her guests about one hour about what happiness means to them, but also about deep crucial feelings such as life, love or loss. Her guest list includes wonderful people such as Robbie Williams, Brené Brown, Mel Robbins and Ian Wright.
Through her conversations, Fearne Cotton will discover what happiness means to each of her guests. From famous faces to everyday people, she explores how different people achieve and experience happiness. You'll hear stories of resilience, courage, and strength as her guests share their unique life journeys. Cotton also reflects on her own experiences, discussing the highs and lows in her life and how she has found her happiness.
If you're looking for an inspiring and uplifting podcast, then Happy Place is a perfect choice.
I always feel so much lighter after every episode! There is always a great take-away from every episode. Fearne's authentic engagement and enthusiasm are so magnetic. It really inspires me to learn and grow.

Apple Podcasts listener
Stacy Keach narrates shocking true stories of ruthless money pursuits. Unmask the darker facets of human nature weekly.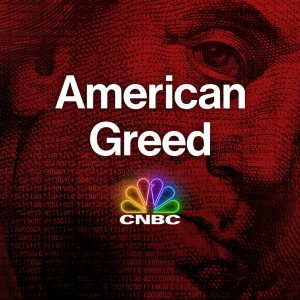 American Greed is the must-listen true crime podcast for those interested in the darker side of human nature. Hosted by Stacy Keach, known for his roles in movies such as The Ninth Configuration and Fat City, this podcast explores real-life stories of individuals and entire communities who have gone to extreme lengths in pursuit of money. From the story of Elizabeth Holmes and Theranos to the most prominent crypto heist or the COVID relief funds theft, you will listen to the most shocking stories, some more known than others.
As the longest-running CNBC primetime original series, American Greed has earned its spot as one of the best podcast series available. Listen as Stacy Keach, a fantastic entertainer, takes you through these gripping stories of greed, destruction and deception.
Stacey Keech is the man. Great story writing and subject matter.

Apple Podcasts listener
A weekly exploration of China's evolving landscape. Hosted by The Economist's China correspondents.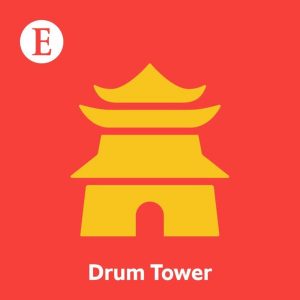 Join The Economist's China correspondents, Alice Su and David Rennie, as they delve into the heart of this vast country and uncover its impact on the world. In each episode, a panel of experts and correspondents join them to explore the latest developments in party politics, business, technology and culture shaping China.
Episodes are released every Monday and take about 30 minutes, filled with in-depth analysis and insights. So be in the know and stay up-to-date with the beats of Drum Tower.
I listen to a lot of podcasts, but Drum Tower is one I look forward most to. With Chinese language literate hosts in both Beijing and Taipei who are articulate and efficient, I learn something from each episode and always find my time well spent.

Apple Podcasts listener
Reality TV meets podcasting as Chris Harrison dissects drama, romance, and life. A weekly audio rollercoaster ride.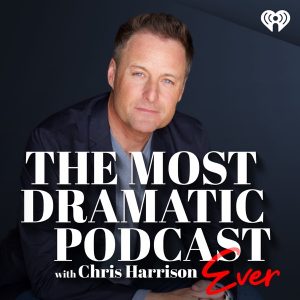 Step into the world of drama, heartache and romance with Chris Harrison. Known for his role as the host of famous dating reality shows such as The Bachelor and its spin-offs, Chris Harrison brings his unique perspective and years of experience to the table. Every Monday, he navigates the complexities of relationships and other aspects of life with his signature wit, charm and humor. The Most Dramatic Podcast Ever is a thrilling production by iHeartPodcasts, clocking in at 45 minutes of non-stop entertainment.
The authentic chemistry between LZ and Chris is fun to listen to, and I especially appreciate their different but complementary perspectives. This podcast is unique because some episodes are super light and sudsy, while they discuss deeper issues.

Apple Podcasts listener
Nostalgia meets life lessons as Lance Bass discusses adulting with boy band legends. Revisit your favorites from NSYNC to 98 Degrees.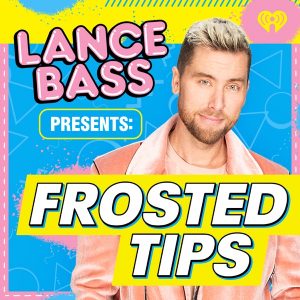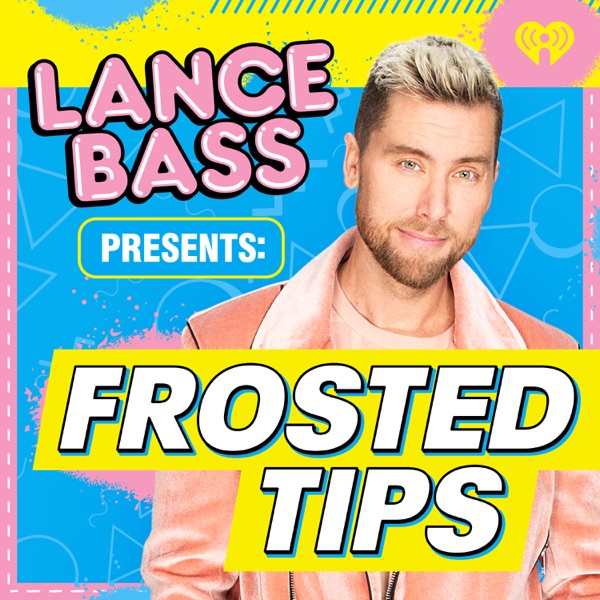 Take a trip down memory lane with Frosted Tips podcast, hosted by the ultimate boy bander, Lance Bass. Lance and his husband, Michael, will guide you through the ups and downs of adulting with the help of your favorite boy banders.
Join them each Monday as they bring on special guests from the biggest boy bands of all time, reliving decades of nostalgia as they chat for over an hour about everything from New Kids to B-S-B to 98 degrees and, of course, NSYNC. 
I am/was a huge Nsync fan and having this little pocket of nostalgia fills my aging millennial heart with joy. I love hearing Lance be his authentic self with Michael and hearing all the interviews. This is great podcast and worth a listen for any 90s/2000s pop fan.

Apple Podcasts listener
Holly Madison and Bridget Marquardt revisit their iconic 'Girls Next Door' moments. A nostalgic, behind-the-scenes glance at early 2000s pop culture.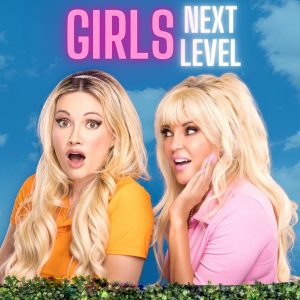 Get ready to step back in time and relive the wild and hilarious moments of the hit show Girls Next Door. Hosts Holly Madison and Bridget Marquardt take you behind the scenes to reveal the complex relationships and lifelong friendships that formed during their time on the show.
Each episode is a nostalgic trip to the early 2000s as they revisit the most memorable moments, including behind-the-scenes Playboy Mansion secrets and the legendary parties they threw.
Get entertained, discover the truth behind the scenes of this iconic show, and join the conversation every Monday for a new episode, each lasting an hour.
I just love everything about this show! You girls have such a genuine relationship, and it definitely makes you feel like you're sitting with old friends talking about you're a wild crazy days as a young adult. 

Apple Podcasts listener
Authentic conversations on self-discovery, led by reality TV personality Savannah Chrisley. Unlock the power of vulnerability every Tuesday.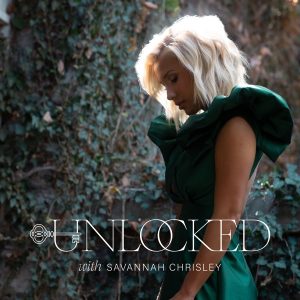 Hosted by reality TV personality and influencer Savannah Chrisley, this podcast takes you on a journey of self-discovery. With her wealth of television and media experiences, Savannah goes with a completely different project this time. In her new podcast, she shares valuable insights and everyday lessons through honest and deep conversations.
Savannah invites exciting guests to share their experiences and perspectives on various topics in each episode. From difficult conversations to human experiences, you will get a glimpse into a side of Savannah they've never seen before.
With a focus on authenticity and vulnerability, Unlocked with Savannah Chrisley is a podcast that will inspire you to be your true self. New episodes are released every Tuesday, lasting about an hour, making it the perfect companion for your morning commute or lunch break.
I love to listen to Unlocked weekly! I listen in the car, at the gym, while hiking, etc. Savannah's podcast includes diverse guests and topics which in my opinion, sets it apart from other podcasts, and keeps it enjoyable. I also appreciate that each podcast is at least an hour, which is perfect for a walk or hike! 

Apple Podcasts listener
History on steroids. Dan Carlin crafts unmatchable narratives on historical figures and events.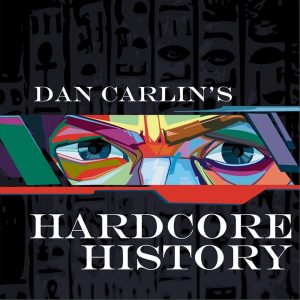 Dan Carlin explores every corner of the past in his award-winning podcast Hardcore History. With an unorthodox perspective, Carlin explores historical figures and events, asking thought-provoking questions and weaving them into high-drama narratives.
From Alexander the Great to Genghis Khan, he covers many topics and offers unique insights in a "theater of the mind" style. This podcast is not your typical academic history but a unique blend of superb storytelling and unexpected twists (yes, World history is full of them). Each episode lasts almost six hours and is released every four to seven months. Dan Carlin's Hardcore History has millions of downloads and ranks among the best podcasts of all time. If you have yet to listen to it, take advantage of this fascinating journey through the past.
Why didn't they teach history like this in school? Carlin makes the story relevant and meaningful like I've never heard or read. I'm not a history buff or generally even been that interested. This is way different. 

Apple Podcasts listener
Astrological insights meet real-world applications. A weekly exploration of the stars' influence on our lives.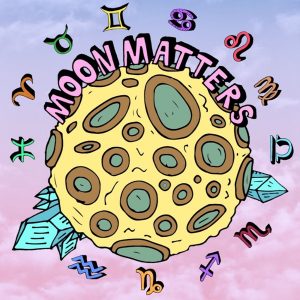 Moon Matters is a must-listen podcast for those interested in astrology and the power it holds in shaping our lives. Dalanah is an experienced astrologer, and she is here to help you understand and create your mythology.
In each episode, Dalanah takes you on a journey through the basics of astrology, gradually delving deeper into the more complex areas. You will learn how to interpret astrology's imprint on your life and figure out your story through the stars.
With her vast knowledge and expertise in astrology, Dalanah breaks down complex concepts into simple, understandable bits.
Dalanah is a gifted astrologer who has an innate ability to put her teachings in a way that anyone can easily understand. I've been a listener from the very beginning and this podcast has shed so much light (pun intended) into understanding myself. Plus she has the best voice in any podcast.

Apple Podcasts listener
Gavin Mevius and Louie Rendon dive deep into film history, discussing icons in biweekly episodes. Expect exciting guests.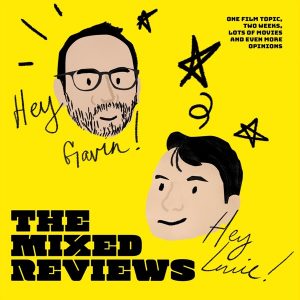 The Mixed Reviews is a must-listen for film buffs and cinema enthusiasts. Hosted by Gavin Mevius and Louie Rendon, this podcast explores the rich history of film and the industry's most beloved characters and films.
Expect in-depth discussions about popular industry icons such as Marilyn Monroe, Olivia Newton-John, John Carpenter, Pedro Almodovar's filmography and many more exciting topics. The podcast also features guests that will make the episodes even more enjoyable.
With two episodes per month, you'll be able to immerse yourself in the world of film and hear from cinema professionals and connoisseurs for about two hours. So whether you're a die-hard fan or just a casual movie-goer, The Mixed Reviews has something for you. 
Gavin and Louie host an incredible podcast where they dive in deep, but don't let that intimidate you because these hosts make it accessible for one and all. If you like any of the topics covered, start there, but know that you are going to get hooked and these folks will hold your hand while you discover something new!

Apple Podcasts listener
Glennon Doyle and her sister offer inspiration and encouragement, sharing their life experiences and interviewing guests. Under an hour per episode.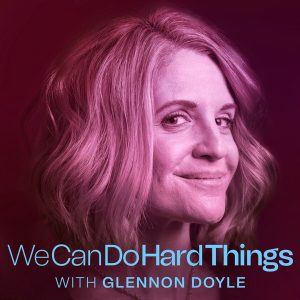 Glennon Doyle and her sister Amanda explore life's challenges on We Can Do Hard Things. With episodes airing twice a week and lasting less than an hour, this podcast offers inspiration and encouragement to help listeners face their challenges head-on.
Born and raised in Virginia, Glennon is a professional public speaker who has experienced struggles with eating disorders, mental health, and addiction. Alongside her sister Amanda, she interviews exciting guests for honest and deep conversations about overcoming life challenges.
So tune in and discover that, like Glennon, we can all do hard things.
Every episode is relatable and brings a new insight into this weird, wild, challenging experience that is life. It is basically women telling their truths and being honest about their experiences but it works a healing magic on you. 

Apple Podcasts listener
Matthew Berry's daily show for NFL fans, featuring expert analysis and rankings, plus a reliable fantasy football crew for up-to-date information.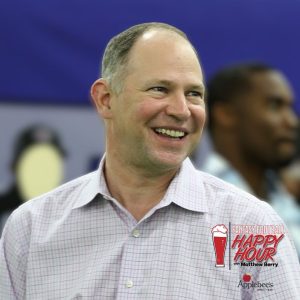 Matthew Berry is here with a show you should know if you love Fantasy sports. With episodes released from Monday through Friday, Fantasy Football Happy Hour is your go-to source for all things NFL.
Berry is a seasoned Fantasy sports analyst and TV personality who brings his unique expertise and unbiased rankings and analysis to the show, breaking down his list of loves and hates for the week. Then, to top it up, an elite fantasy football crew ensures all the information is correct, up-to-date and informative.
Can't speak more highly enough about this podcast. Every day I look forward to Matthew Berry and his costars' insights and they've helped my fantasy team tremendously!! Not to mention they always keep it spicy and entertaining on the show.

Apple Podcasts listener
We hope this list has given you a few ideas of what to tune into in 2023. With so many great free podcasts, you're sure to find something that'll keep you entertained and informed. So, start exploring and find some new listens today!
Share: