As technology continues to evolve, podcasts remain one of the best ways to stay informed on various topics. In 2023, you will find many excellent options, from educational and entertaining shows to ones that keep you updated on the news and the latest trends. So whether you want a listen for your daily commute or want to know what's out there, these are the best podcasts for free you must listen to in 2023.
The Daily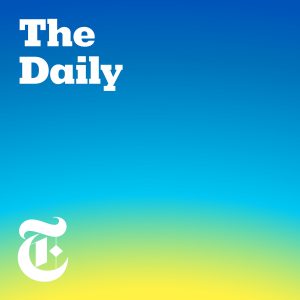 The Daily is an already classic news podcast produced by The New York Times and hosted by Michael Barbaro and Sabrina Tabernisi, alternatively. Broadcasting for over fifteen years is still a must and a necessary podcast on your list. With its outstanding production, "The Daily" has been consistently ranked among the top podcasts since it first began broadcasting in 2007.
The show is a collaboration between the Times' journalists team and provides in-depth analysis and context on the top news stories, making it easy for listeners to stay informed and up-to-date on the events shaping our world.
The episodes take less than 30 minutes long and perfect for busy professionals, students, or anyone who wants to stay informed.
In addition, the show features a long read from the New York Times on Sundays.
If Books Could Kill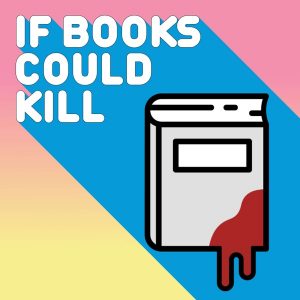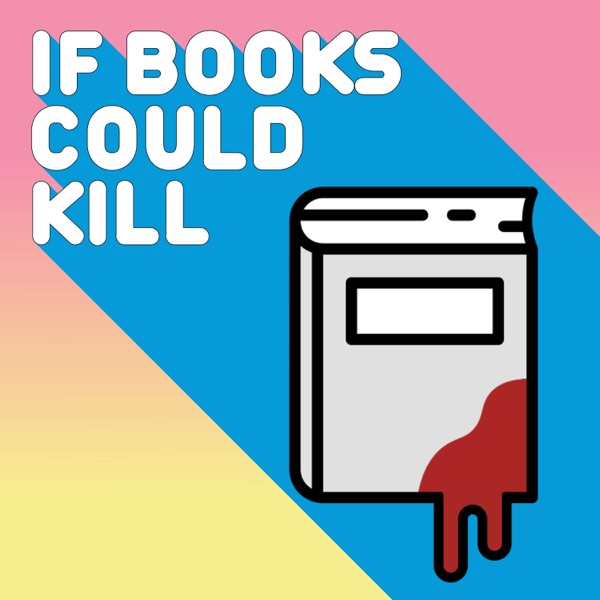 Michael Hobbes & Peter Shamshiri look at the stories that have made us think, cry and question the nature of reality… while killing time. Yes, they focus on airport bestsellers. They review one book in each episode, analyzing its impact on our lives, and its place in our culture.
In addition, each book analysis talks about the power of narrative, the evolution of the publishing industry, the ethical implications of popular literature, and the impact of books on our collective experience.
If Books Could Kill will help you make informed choices regarding what you read and give you a more prosperous, profound understanding of the books you love.
Happy Place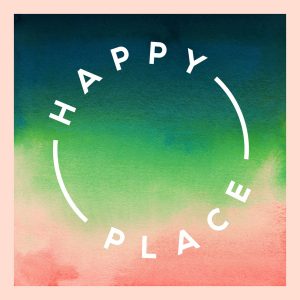 Every Monday, Fearne Cotton talks for one hour with her guests about one hour about what happiness means to them, but also about deep crucial feelings such as life, love or loss. Her guest list includes wonderful people such as Robbie Williams, Brené Brown, Mel Robbins and Ian Wright.
Through her conversations, Fearne Cotton will discover what happiness means to each of her guests. From famous faces to everyday people, she explores how different people achieve and experience happiness. You'll hear stories of resilience, courage, and strength as her guests share their unique life journeys. Cotton also reflects on her own experiences, discussing the highs and lows in her life and how she has found her happiness.
If you're looking for an inspiring and uplifting podcast, then Happy Place is a perfect choice.
American Greed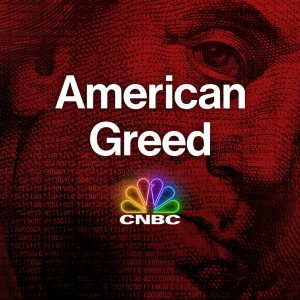 American Greed is the must-listen true crime podcast for those interested in the darker side of human nature. Hosted by Stacy Keach, known for his roles in movies such as The Ninth Configuration and Fat City, this podcast explores real-life stories of individuals and entire communities who have gone to extreme lengths in pursuit of money. From the story of Elizabeth Holmes and Theranos to the most prominent crypto heist or the COVID relief funds theft, you will listen to the most shocking stories, some more known than others.
As the longest-running CNBC primetime original series, American Greed has earned its spot as one of the best podcast series available. Listen as Stacy Keach, a fantastic entertainer, takes you through these gripping stories of greed, destruction and deception.
Drum Tower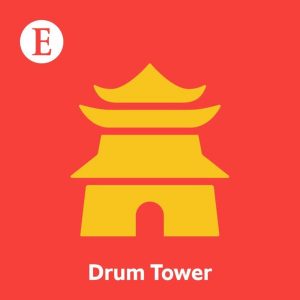 Join The Economist's China correspondents, Alice Su and David Rennie, as they delve into the heart of this vast country and uncover its impact on the world. In each episode, a panel of experts and correspondents join them to explore the latest developments in party politics, business, technology and culture shaping China.
Episodes are released every Monday and take about 30 minutes, filled with in-depth analysis and insights. So be in the know and stay up-to-date with the beats of Drum Tower.
The Most Dramatic Podcast Ever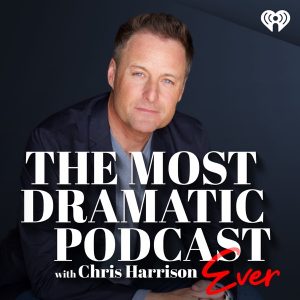 Step into the world of drama, heartache and romance with Chris Harrison. Known for his role as the host of famous dating reality shows such as The Bachelor and its spin-offs, Chris Harrison brings his unique perspective and years of experience to the table. Every Monday, he navigates the complexities of relationships and other aspects of life with his signature wit, charm and humor. The Most Dramatic Podcast Ever is a thrilling production by iHeartPodcasts, clocking in at 45 minutes of non-stop entertainment.
Frosted tips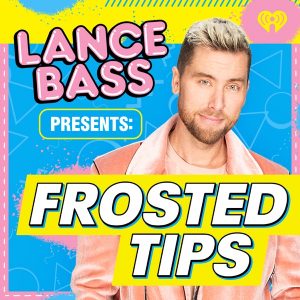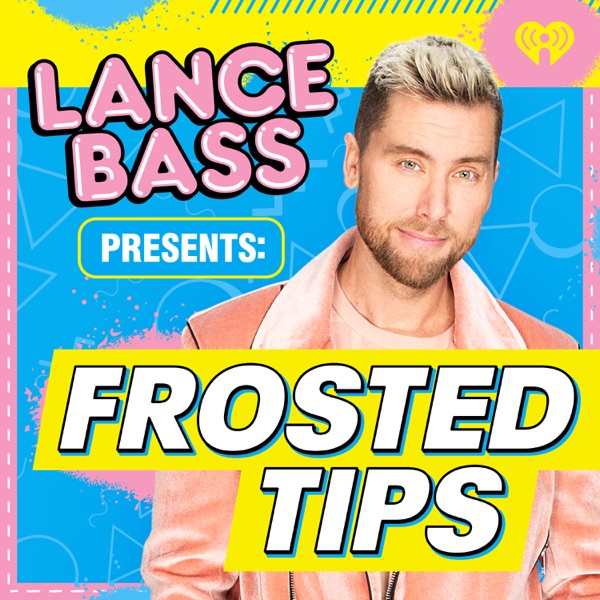 Take a trip down memory lane with Frosted Tips podcast, hosted by the ultimate boy bander, Lance Bass. Lance and his husband, Michael, will guide you through the ups and downs of adulting with the help of your favorite boy banders.
Join them each Monday as they bring on special guests from the biggest boy bands of all time, reliving decades of nostalgia as they chat for over an hour about everything from New Kids to B-S-B to 98 degrees and, of course, NSYNC.
Girls Next Level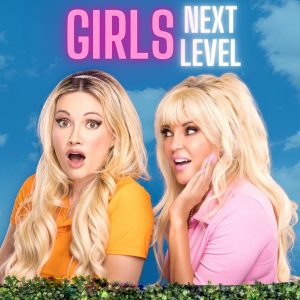 Get ready to step back in time and relive the wild and hilarious moments of the hit show Girls Next Door. Hosts Holly Madison and Bridget Marquardt take you behind the scenes to reveal the complex relationships and lifelong friendships that formed during their time on the show.
Each episode is a nostalgic trip to the early 2000s as they revisit the most memorable moments, including behind-the-scenes Playboy Mansion secrets and the legendary parties they threw.
Get entertained, discover the truth behind the scenes of this iconic show, and join the conversation every Monday for a new episode, each lasting an hour.
Unlocked with Savannah Chrisley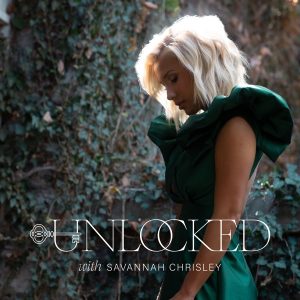 Hosted by reality TV personality and influencer Savannah Chrisley, this podcast takes you on a journey of self-discovery. With her wealth of television and media experiences, Savannah goes with a completely different project this time. In her new podcast, she shares valuable insights and everyday lessons through honest and deep conversations.
Savannah invites exciting guests to share their experiences and perspectives on various topics in each episode. From difficult conversations to human experiences, you will get a glimpse into a side of Savannah they've never seen before.
With a focus on authenticity and vulnerability, Unlocked with Savannah Chrisley is a podcast that will inspire you to be your true self. New episodes are released every Tuesday, lasting about an hour, making it the perfect companion for your morning commute or lunch break.
Dan Carlin's Hardcore History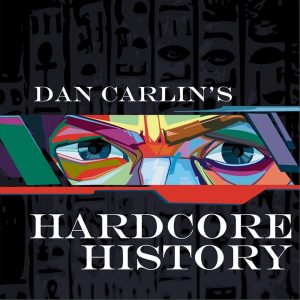 Dan Carlin explores every corner of the past in his award-winning podcast Hardcore History. With an unorthodox perspective, Carlin explores historical figures and events, asking thought-provoking questions and weaving them into high-drama narratives.
From Alexander the Great to Genghis Khan, he covers many topics and offers unique insights in a "theater of the mind" style. This podcast is not your typical academic history but a unique blend of superb storytelling and unexpected twists (yes, World history is full of them). Each episode lasts almost six hours and is released every four to seven months. Dan Carlin's Hardcore History has millions of downloads and ranks among the best podcasts of all time. If you have yet to listen to it, take advantage of this fascinating journey through the past.
Moon Matters Podcast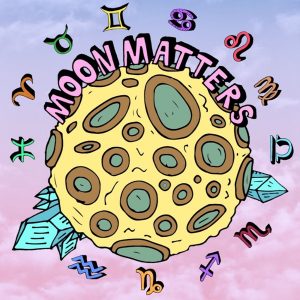 Moon Matters is a must-listen podcast for those interested in astrology and the power it holds in shaping our lives. Dalanah is an experienced astrologer, and she is here to help you understand and create your mythology.
In each episode, Dalanah takes you on a journey through the basics of astrology, gradually delving deeper into the more complex areas. You will learn how to interpret astrology's imprint on your life and figure out your story through the stars.
With her vast knowledge and expertise in astrology, Dalanah breaks down complex concepts into simple, understandable bits.
The Mixed Reviews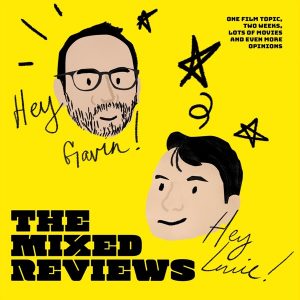 The Mixed Reviews is a must-listen for film buffs and cinema enthusiasts. Hosted by Gavin Mevius and Louie Rendon, this podcast explores the rich history of film and the industry's most beloved characters and films.
Expect in-depth discussions about popular industry icons such as Marilyn Monroe, Olivia Newton-John, John Carpenter, Pedro Almodovar's filmography and many more exciting topics. The podcast also features guests that will make the episodes even more enjoyable.
With two episodes per month, you'll be able to immerse yourself in the world of film and hear from cinema professionals and connoisseurs for about two hours. So whether you're a die-hard fan or just a casual movie-goer, The Mixed Reviews has something for you.
We Can Do Hard Things with Glennon Doyle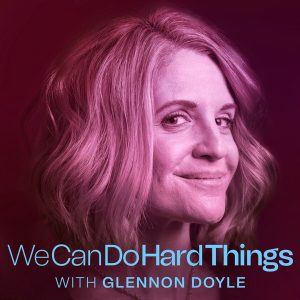 Glennon Doyle and her sister Amanda explore life's challenges on We Can Do Hard Things. With episodes airing twice a week and lasting less than an hour, this podcast offers inspiration and encouragement to help listeners face their challenges head-on.
Born and raised in Virginia, Glennon is a professional public speaker who has experienced struggles with eating disorders, mental health, and addiction. Alongside her sister Amanda, she interviews exciting guests for honest and deep conversations about overcoming life challenges.
So tune in and discover that, like Glennon, we can all do hard things.
Fantasy Football Happy Hour with Matthew Berry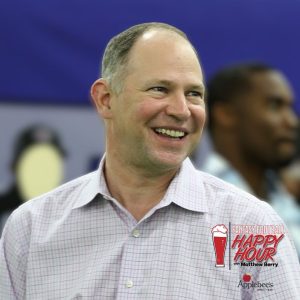 Matthew Berry is here with a show you should know if you love Fantasy sports. With episodes released from Monday through Friday, Fantasy Football Happy Hour is your go-to source for all things NFL.
Berry is a seasoned Fantasy sports analyst and TV personality who brings his unique expertise and unbiased rankings and analysis to the show, breaking down his list of loves and hates for the week. Then, to top it up, an elite fantasy football crew ensures all the information is correct, up-to-date and informative.
We hope this list has given you a few ideas of what to tune into in 2023. With so many great free podcasts, you're sure to find something that'll keep you entertained and informed. So, start exploring and find some new listens today!
Share: