If you are a teacher looking for pod inspiration, look no further. We made a list of the best podcasts for teachers, covering topics like classroom management, teaching strategies, and more.
Whether you're a veteran educator or a newbie looking for advice and support, these podcasts for educators are excellent professional development sources. So grab your headphones, get comfortable, and start learning!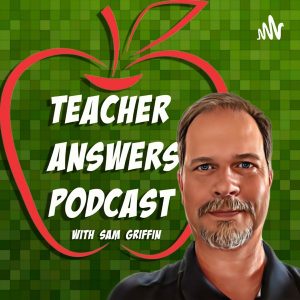 Hosted by Sam Griffin, Teacher Answers presents a wealth of knowledge to high school teachers, parents and students on topics related to teaching and learning. Sam has about three decades of experience as a math and science teacher. He uses his expertise and understanding of education, giving you a refreshingly insightful perspective.
What makes this podcast stand out from the rest is the prioritizing of high school students' inquiries and questions. How does Sam do this? He collects three anonymous questions submitted by his students. The questions then serve as the central focus of each episode. By doing this, he constantly delivers up-to-date and relevant content while presenting an insightful perspective on the thought process of teenagers.
You will listen to diverse professionals, from leading minds in neuroscience and educators to psychologists, each bringing unique outlooks.
The show discusses a comprehensive range of subjects, such as classroom management, study skills and motivation, creativity, brain development, critical thinking or test preparation. With an extensive library of more than 100 shows serving as a comprehensive reference guide, Sam's content remains timely and timeless. Remarkably, he never repeats topics on his show, ensuring you always get fresh and original episodes.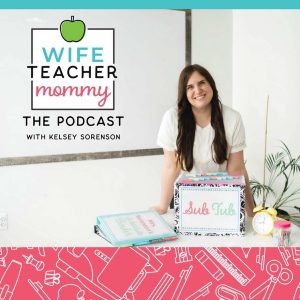 Wife Teacher Mommy: The podcast is an essential source of balance and inspiration for homeschooling parents and teachers who manage hectic lives. Combining her extensive experience as a certified life coach, business owner, homeschool mom and former teacher, Kelsey Sorenson offers practical strategies and key insights to overcome challenges as an educator, taking care of yourself while still being present in your students' lives. The issues in the show have a common thread of personal growth and self-improvement, such as cultivating positive habits, achieving balance as an entrepreneur and parent and breaking free from limiting beliefs.
With each new episode, Kelsey welcomes renowned guests to share their secrets, encouraging words, and hacks. They go through various topics such as education strategies, parenting, health and well-being. In addition, each guest provides unique insights on subjects relevant to many women, from homeschooling mothers to accomplished entrepreneurs and social media personalities.
Kelsey's authentic and relatable approach makes the Wife Teacher Mommy podcast stand out from the rest in the genre.
Read also: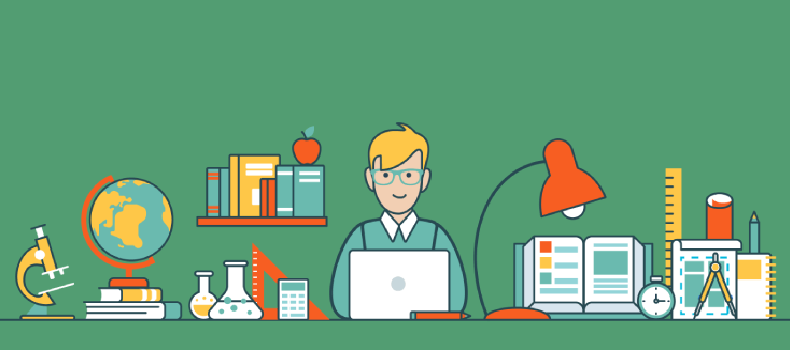 How to use podcast in the classroom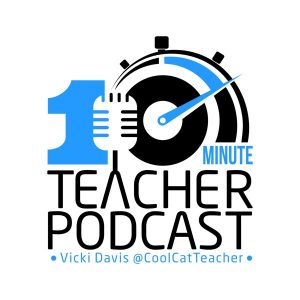 The 10-Minute Teacher Podcast With Cool Cat Teacher delivers gold nuggets regularly. Vicki Davis is an author, speaker, and educator with a career spanning over two decades. Her vast experience integrating technology and teaching makes her show unique as she shares strategies and practical tips for teachers.
What sets this podcast apart is Davis' ability to convey crucial information effortlessly within brief, engaging and dynamic episodes. With over 770 episodes available and a staggering 5.8+ million downloads, it is undeniable proof of the useful and valuable content the podcast contains.
Each new episode packs a punch with actionable ideas that you can implement to effectively integrate technology into your classroom. Furthermore, Davis and her guests offer valuable strategies for specific classroom management issues, such as dealing with challenging students and building a positive classroom culture.
Listen to the 10-Minute Teacher Podcast and transform your classroom, one episode at a time.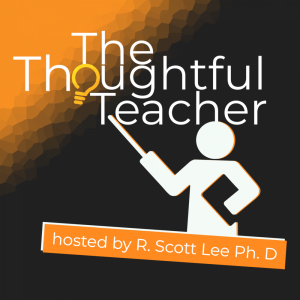 The Thoughtful Teacher Podcast is filled with innovative approaches, education improvement initiatives, practical classroom tips and teaching strategies.
Host Scott Lee has an extensive background teaching special needs and general students. He also holds leadership positions throughout non-public, alternative, and public schools.
The guest list includes school leaders, educators, and field experts. They discuss the most diverse and relevant topics, from personalized/competency-based learning to curriculum design and from multi-tiered support systems to social-emotional learning.
Lee knows how to create the right atmosphere to share knowledge, asks relevant questions and actively listens during discussions, keeping each conversation vibrant and informative.
Shake Up Learning Show is filled with pragmatic and insightful discussions about current trends and efficient practices within educational technology.
The show is led by Kasey Bell, a digital learning consultant, speaker, and author. Kasey has been educating young minds for many years, making significant contributions.
Due to Bell's extensive background as both a teacher and technology integration specialist, she brings forth an impressive depth of knowledge and expertise. In addition, her enthusiastic approach and captivating hosting style extend warm hospitality to guests and listeners.
You will listen to exciting guests ranging from technology specialists and educators to authoritative figures in various fields. Their talk comprises multiple topics, from digital citizenship in classrooms to innovative student-oriented learning techniques. In addition, each episode delivers creative suggestions, proactive strategies, practical tips and based-on-experience tricks that you can use in class to boost student outcomes.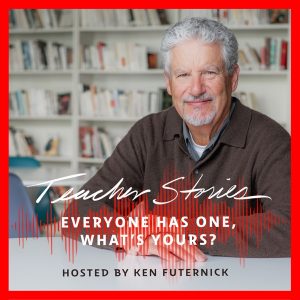 Teachers Stories honors teachers' remarkable contributions to shaping students' lives and communities. With its heartfelt episodes told by both veterans and new educators, each story is unique and captures the struggles but also triumphs that come with being part of this noble profession, sparking inspiration and motivation.
Host Ken Futernick has a palpable passion for teaching that is contagious and makes episodes captivating.
Furthermore, Futernick hosts another pod you might like to listen to, Courageous Conversations About Our Schools, where he explores contentious topics affecting modern-day schools to achieve unity and progress.
Be sure to check out these pods and get inspired by fellow teachers.
There you have it, six podcasts sure to help you make the most of your teaching career. Whether you're just starting or you've been in the field for years, these podcasts offer something for everyone. So many tips and tricks can help you be a better teacher and make the most of your career.
So, what are you waiting for? Start listening today and see how these shows can help you reach the next level! Until next time, happy listening!
Share: