Recently, podcasts have become an innovative and convenient way to learn new things. A podcast will likely cover whether you're interested in writing, finance, minimalism, or any other topic. But, with so many options available, figuring out where to start can take time. That's why we've compiled a list of some of the best podcasts to learn new things, covering a wide range of topics and interests.
These podcasts feature engaging hosts, expert guests, and thought-provoking discussions that will inspire and inform you. Whether you want to expand your knowledge on a specific subject or learn something new, these podcasts are a great place to start.
So, grab your headphones and get ready to discover a world of new ideas, insights, and perspectives.
Unlock the power of Feng Shui with practical tips from a mother-daughter duo. Transform your daily routines into energy-aligning practices.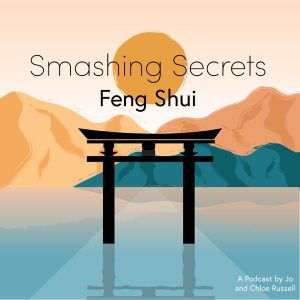 It's time to learn how to align your feelings and energy to your environment through Feng Shui. Feng Shui is an ancient Chinese practical philosophy that helps people become better and improve the reality around them. Smashing Secrets Feng Shui is a show by a mother and daughter duo on a mission to enlighten you on everyday life routines and how they reflect in Feng Shui.
Jo and Chloe Russell want to close society's knowledge gap in Feng Shui. Jo Russell uses her vast Feng Shui knowledge and experience to provide practical tips, information, and solutions.
Jo provides various reading options for any occasion, from discovering new insights about yourself to identifying your most favourable days or finding romantic compatibility with another person.
Jo and Chloe plan to offer exclusive video and audio content and special deals on readings, mini-readings, Feng Shui services, and other exciting perks on Patreon. They also have long-term plans to streamline our services through automation, so stay tuned for updates on this exciting development.
With their extensive range of reading options and dedication to constantly improving their services, they will provide you with the guidance you need when you need it.
Economy conversations that span from healthcare to potato chips led by a host whose curiosity knows no bounds.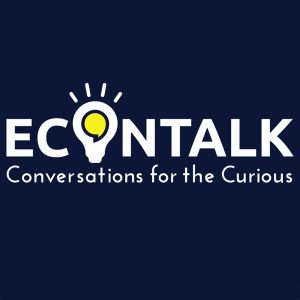 Conversations about everything in the world, starting from the health care system and finishing with the process of making potato chips – will be a great friend during the day for many curious people.
This award-winning weekly podcast hosted by Russ Roberts can be your go-to show. The guests as part of the podcast include writers, doctors, psychologists, historians, philosophers, economists and others.
EconTalk was first heard in 2006, with its starting episode about how to think like an economist. The podcast has more than 800 episodes, each with engaging and mind-blowing topics with professionals from different industries.
Embark on your writing journey with essential tools and tips. Perfect for novices and seasoned writers looking to refine their craft.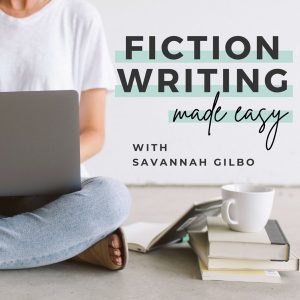 Many of you may have discovered the talent of writing, which should be developed. This podcast may help you understand the basics and start your path to your first book.
Every week, Savannah Gilbaugh, Development Editor and Book Coach, shares helpful tools, tips, and strategies to help you write, edit, and publish a book. In addition, she answers the most asked questions, such as how to write a book, build unique and unforgettable characters, and design a plausible story that readers will love. Are there any writing tips?
So, whether you're new to writing or an experienced writer looking to improve your craft, this Fiction Writing Made Easy is for you!
Read also: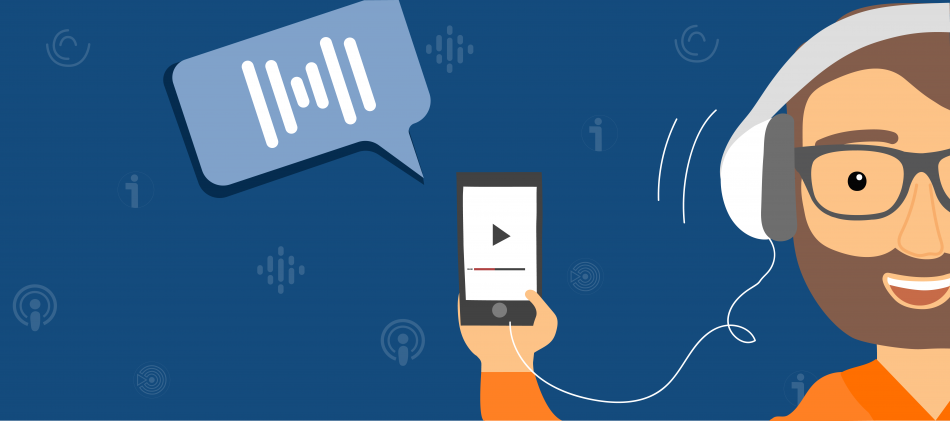 How to listen to podcasts: a complete guide
Your ultimate how-to guide. From confident dressing to urban nature restoration, get actionable insights.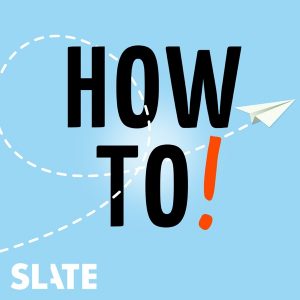 Many people always love how-to topics. They offer relevant, helpful, and exciting information. In addition, they are among the most accessible types of passing information and educating the audience. This is a tested structure that always works.
How to dress with confidence? How to parent? How to restore nature in a city? People always have unanswered how-to-s that can be ridiculous in some way but also life-saving.
Amanda Ripley and her guests will give you all the answers to the most challenging problems. How to! will finally give you all the answers to the questions you've always wanted to ask but never found the right time.
A culinary adventure for foodies. Explore new recipes each week and refine them to perfection with expert tips.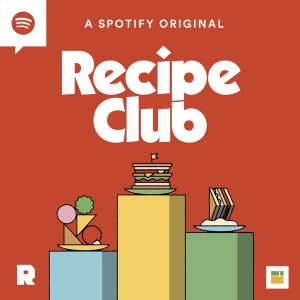 Those who take great pleasure and interest in delicious food, who like cooking and want to get new amazing recipes – welcome! Chef David Chang and the Recipe Club team cultivated a great podcast that is unique in its own way. Amongst thousands of recipes, they will help you find the most delicious way to cook and enjoy food. Chef Chang and his friends work hard to offer their listeners the best, unique, delicious recipes. Each weekly episode starts with a new dish, which they discuss. Then, at the show's end, they edit the recipe and offer a few different options to make it tastier. So, what can be better for gourmands than this podcast?
Your weekly digest of intriguing facts and stories. From pop culture to psychology, never stop learning with this diverse lineup.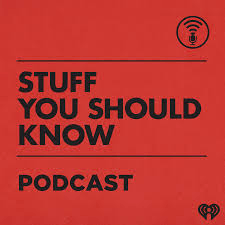 If you have ever wondered about Rolling Stones, introverts and extroverts, gossip, music, breakfast, or energy drinks, you can join this podcast and enjoy each episode with new and fresh topics. In addition, Josh and Chuck will cover thousands of exciting and engaging news.
The podcast educates listeners on a wide range of topics, often using popular culture as a reference, giving the podcast comedic value. Broadcasting since 2008, Stuff you should know has become a classic podcast, and a best-loved listen for many adults and families.
Navigate your financial journey with real-life tips from people who have been there. Equip yourself for financial independence.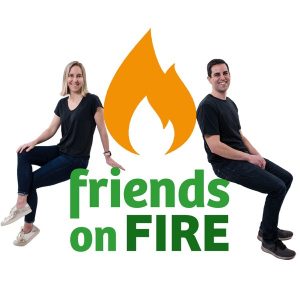 Financial literacy, investments, financial independence, budgeting and other money-related topics: that's what Maggie Tucker and Mike O'Leary have for you in this unique podcast. They will share FIRE journeys and their personal experience and give you great tips.
Mike and Maggie are real people who help their audience learn and understand many things not taught in schools. No matter your age, financial independence is achievable if you are willing to work and take care of your finances wisely!
If you are interested in strengthening your knowledge and skills in the financial sector, listening to friends on FIRE will help you with your personal finances or on your path to financial independence.
We attentively chose all the above podcasts to bring helpful and informative content to your day. Listening to these podcasts will be better than scrolling social media pages. So listen, learn and enjoy the weekly new stuff that won't stop surprising you.
Share: