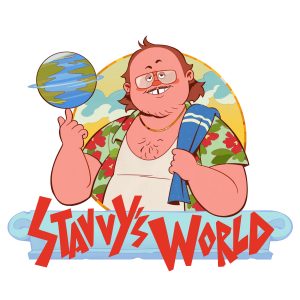 All episodes
Similar
Stavros Halkias gives you a hand with your personal problems. In each episode of Stavvy's World podcast, Stavvy and a comedian guest receive a call from a listener to discuss their personal issues.
They might not put you out of trouble, but you will definitely have a great laugh.
Stavros Halkias is a seasoned humorist who shows his best tricks and witty comments in this show.
Stavvy's World is a comedy interviews podcast by Stavros Halkias.
Episodes
01-06-2023 00:03:41
29-05-2023 02:06:21
29-05-2023 00:04:51
22-05-2023 01:46:48
18-05-2023 00:03:37
Show all episodes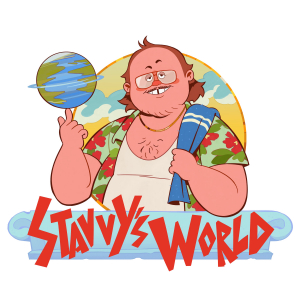 Bonus #26 - JP McDade [PATREON PREVIEW]
Stavvy's World