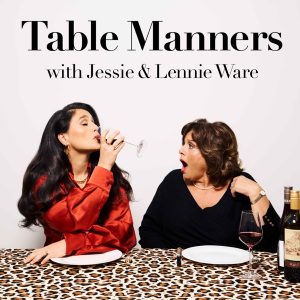 All episodes
Similar
Table Manners is a double-act gig where the singer-songwriter Jessie Ware and her outstanding cook of a mum, Lennie, partner up to grill guests over a bite.
This podcast was incepted a little naturally, with more motivation coming from Lennie's habit of doing big Jewish Friday suppers for her children's friends.
Broadcasting the dinners became an actionable idea when Jessie released her first album, and both she and her friends became famous.
The meal is usually accompanied by light chat and banter, with most guests being from the music, political or cultural scene.
Some of the most exciting moments are when they brought Cheryl Tweedy and fed her so well that she had to leave with her jeans button undone. Other notable guests include Ed Sheeran, George Era, Sadiq Khan and Yotam Ottolenghi.
Host:
Jessie and Lennie Ware
Country:
United Kingdom
Episodes count:
253
Average duration:
50'
Frequency:
Weekly
Episodes
12/06/2023 50:59
11/29/2023 1:01:52
11/22/2023 58:30
11/15/2023 57:09
11/08/2023 56:43
Show all episodes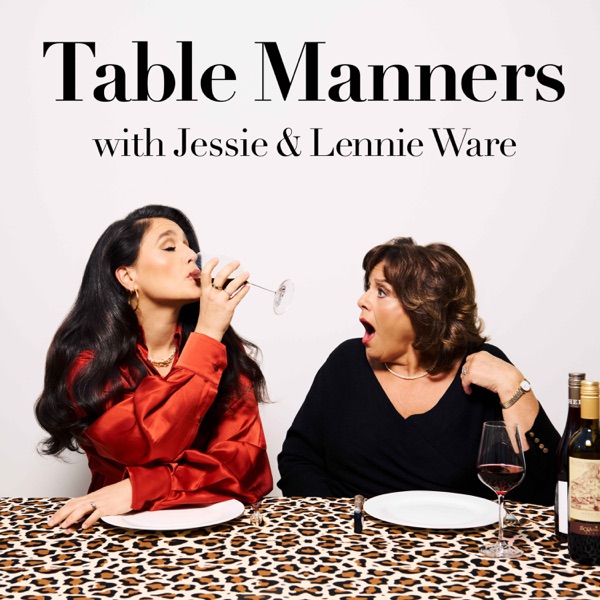 S16 Ep 8: Cher
Table Manners with Jessie and Lennie Ware