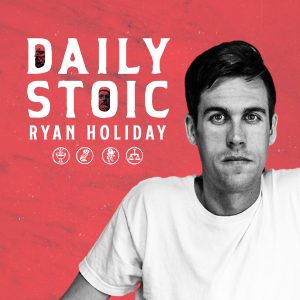 All episodes
Similar
Stoicism has been around for a long time, and we have seen great minds like Socrates use the teachings to guide their lives. These teachings help you align and take control of your path by overcoming destructive emotions. 
The Daily Stoic by Ryan Holiday, an author and speaker, presents these lessons and advice on creating a new and better life. He backs all his teachings and information with the writing and thoughts of great Stoic thinkers. There are also Q&A interactive sessions where you can engage with established sports celebrities, politicians, and other famous figures.
The Daily Stoic is an education podcast by Daily Stoic | Wondery.
Host:
Ryan Holiday
Country:
United States
Episodes count:
1698
Average duration:
60'
Frequency:
Every Weekend
Producer:
Wondery
Category:
Business
,
Education
Episodes
today (04-06-2023) 00:14:13
yesterday (03-06-2023) 01:26:42
01-06-2023 00:18:02
31-05-2023 00:08:20
31-05-2023 00:02:39
Show all episodes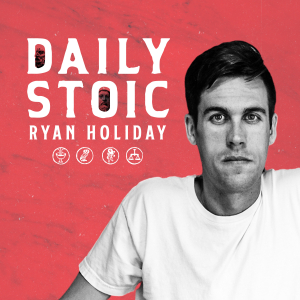 Cicero On The Paradox Of The Rich Man
The Daily Stoic