Chess is a challenging sport and hobby. There is plenty of content online about how to master the game. So, we made a guide to the best chess podcasts. From in-depth analysis of grandmaster matches to beginner-friendly tutorials, these podcasts offer a wealth of knowledge and entertainment for chess enthusiasts of all levels.
Sharpen your chess skills with a seasoned player. Strategy, tactics, and endgame tips —perfect for learners.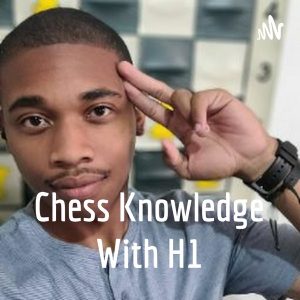 Chess Knowledge With H1 is the perfect podcast for any chess fan. DaVaun Williams has been playing chess for 14 years, reaching a USCF chess rating of 1800 and around 2100 on chess online.
DaVaun Williams will take you through various chess topics in each episode, such as opening principles, strategy, tactics, and endgame play. He also provides tips on improving your game, shares stories from his own experiences, and interviews some of the best players in the game.
Weekly sit-downs with the world's top chess players discussing life and strategies —ideal for hardcore enthusiasts.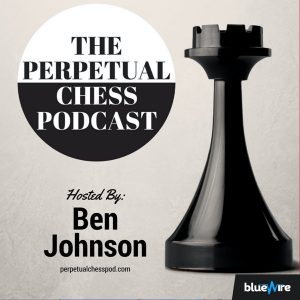 Ben Johnson holds conversations with the world's leading chess players. They have educative and sincere discussions, and guests talk about their lives, careers, current projects, and best practices. The host has brought over notable chess players such as Kevin Scull, Elizabeth Shaughnessy (founder of the Berkely Chess School), Oliver Roeder, an author, and Kostya Kavutskiy, a leading leader trainer, YouTube Content creator, a founder of the ChessDojo training platform and a Chessable author. In the Perpetual Chess Podcast, Ben Johnson also reviews various books on chess, and he discusses with his guests the multiple chess plays and strategies that a layer can use.
Master the art of mental visualization in chess with step-by-step game breakdowns —crucial for elevating your gameplay.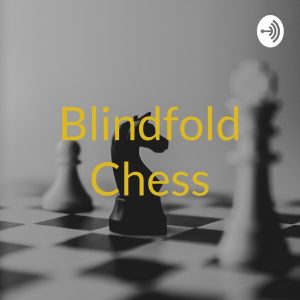 Visualization is a crucial component of playing chess. Blindfold Chess brings you all the relevant information on visualization. Visualization is the ability of a player to picture the positions arrived at when they make certain moves in a game of chess. This podcast features master games that are carefully chosen and geared toward improving your visualization ability. The moves are read out and later explained to benefit those still new to the game. This podcast aims to make you so good at chess that you could play with a blindfold.
Embark on a weekly journey to explore chess, featuring interviews with rising stars and seasoned pros —great for enthusiasts and leisurely fans.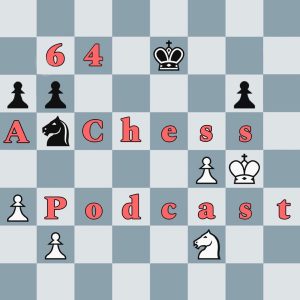 David Vizgan explores the world of chess as he tries to learn more about this unique game. He features and interviews various chess players who share what they have learned. Furthermore, he also talks to the upcoming players and champions. Join David Vizgan in 64: A Chess Podcast as he takes you through a journey full of learning and discovery. He has invited notable guests such as FM Anna-Maja Kazarian, who is signed to the e-sports organization Alliance and won the Dutch Online Women's Championship in 2021. In addition, he has interviewed FM Nate Solon, a data scientist, a professional chess player, a professional poker player, and a blogger and writer about chess. Another top guest is GM Ruslan Ponomariov, the youngest Grand Master in history (he won the 2002 FIDE World Championship at 18).
Read also: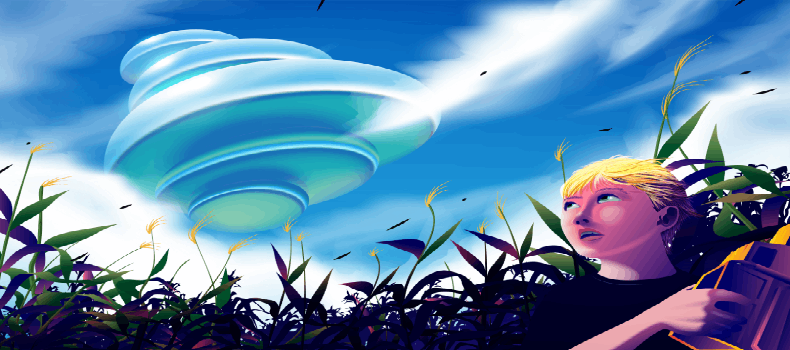 Top Sci-Fi podcasts to unlock your imagination
Dive deep into amateur and club-level chess, featuring insights on tricks, deceptions, and high-level plays —straight from a renowned chess club.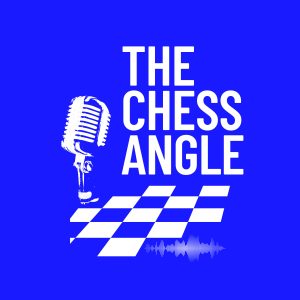 The Chess Angle discusses chess and tournament play at the amateur and club levels. This podcast is owned by New York's Long Island Chess Club.
The club is famous for its top-notch players and members. In addition, it hosts USCF-rated tournaments every Thursday evening.
The chess angle explores all aspects of chess, including tricks, deceptions, head games, mistakes, and the best chess plays.
Tune in monthly for a deep dive into American chess hosted by the Editor of Chess Life magazine.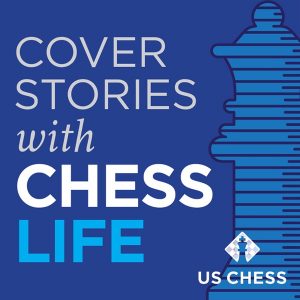 Cover Stories with Chess Life is produced by Chess Life, one of the world's widely read chess magazines and owned by the United States Chess Federation.
The magazine mainly focuses on American chess players and tournaments, instruction, human interest, and US Chess governance matters.
Cover Stories is hosted by the magazine's Editor, John Hartmann. He invites and talks to the authors of each month's Chess Life cover story.
Weekly episodes dedicated to adult chess improvement, offering game development content and guest experiences —score a perfect 5/5.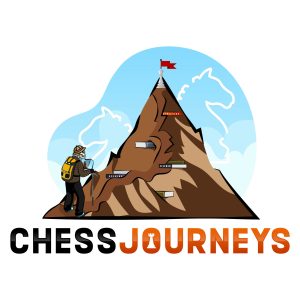 Kevin Scull is an avid chess enthusiast and chess podcaster with lots of game experience.
In each episode of Chess Journeys: Tales of Adult Improvement, he provides game development content while exciting guests share their experiences in the sport.
The above podcasts offer the best content on chess. Chess players and enthusiasts mostly host them.
Share: