Are you a science fiction fan constantly searching for new and exciting stories to immerse yourself in? Look no further! This article has compiled a list of the best sci-fi podcasts. These shows offer a diverse range of stories that will transport you to far-off worlds, explore new technologies, and spark your imagination. So sit back, strap in, and get ready to explore the unknown with the best science fiction podcasts.
A post-apocalyptic romp led by two bunker-dwellers facing radioactive badgers and psychotic robots in the year 7421.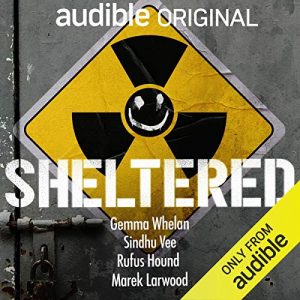 Sheltered is a sci-fi sitcom hosted by Gemma Whelan, Rufus Hound, Sindhu Vee, and Marek Larwood. The sitcom takes us to 7421, centuries after Armageddon, and a time when the vibrant human is no more existing.
Simpleton Gary and climber Veronica decide to leave their bunker and explore what is left of civilized human life. They exit their safe and comfortable space and walk into an abyss, a place they know nothing. The duo has to make the right decisions and partnerships to survive the psychotic robots, radioactive badgers, and cannibals hungry for human flesh.
Ex-agent Conroy risks it all to expose a deadly organization capturing supernatural entities. High stakes and secrecy collide.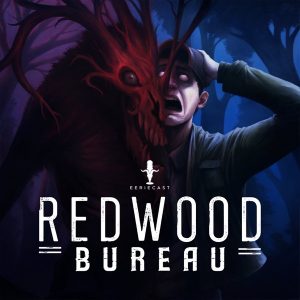 Redwood Bureau is a thrilling and captivating listen from Eeriecast Network. It features and tells the story of Agent Conroy, a role played by Josh Tomar.
Agent Conroy is a former operative on the run from his former employer, a deadly organization called Redwood Bureau.
The former Redwood man threatens to expose the activities of his former employer.
Redwood Bureau researches and captures supernatural entities at the cost of human lives, and they can't let this leak to the public.
Follow this enthralling podcast as the drama unfolds.
Dive into cosmic horror as mythical creatures explore an abandoned spaceship. An award-winning science fiction author masterpiece.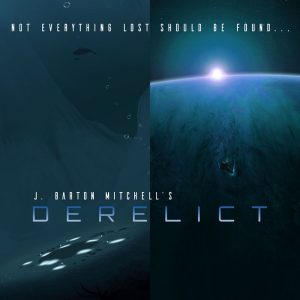 DERELICT is a sequel to FATHOM. FATHOM is a story about a group of scientists investigating a frightening mystery discovered at the bottom of the ocean. It sets the background for DERELICT.
This Sci-Fi podcast narrates the adventures of several mythical creatures that try to unlock the secrets of an abandoned spaceship deep in space.
DERELICT is created by J. Barton Mitchell, an award-winning science fiction author. He writes speculative fiction and has sold screenplays to several media and production outlets, including 21st Century Fox and Warner Bros. He won the best science fiction novel award by RT Book Review in 2014 for his novel Valley of Fires.
Read also: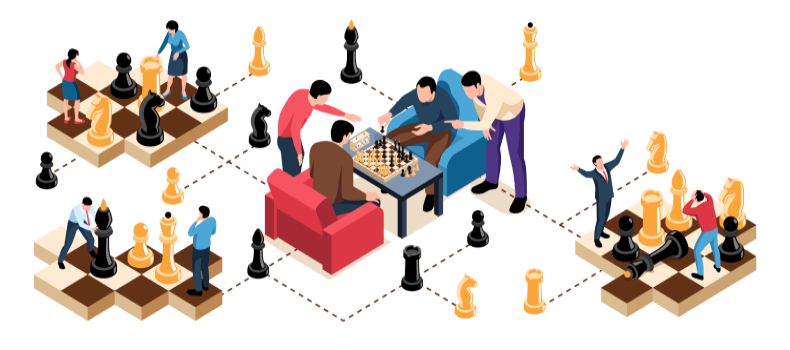 The Best Chess Podcasts That Any Player Should Listen
Magmell
A stranded crew 700 light-years from Earth confronts sinister forces and mistrust. Will their memories betray them?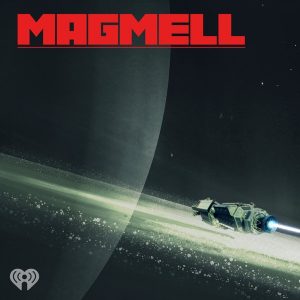 Follow the exciting story of a spaceship's crew stranded 700 light-years away from home. The USS Magmell is haunted by something sinister that lurks deep in space but is close enough to be felt.
The story takes an interesting twist when the crew starts hallucinating and remembering things that never happened. The team has to stick together to survive, but the growing mistrust hinders them.
A plus for Magmell is its excellent voice characters and fantastic sound design.
Three survivors trek across a country overrun by aliens. Immersive soundtracks intensify the quest for survival.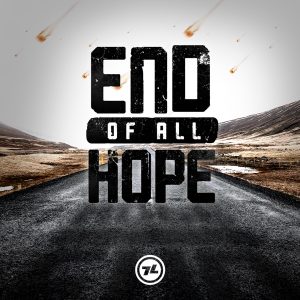 Have you ever wondered what the world would be like in case of an alien invasion? In this vivid narration, End of All Hope brings your wildest alien-related imaginations to life. The podcast narrates and vividly follows three survivors as they trek across the country in a bid to survive an alien invasion. It has immersive soundtracks that will get you into the story quickly. Is there any hope for these survivors? Will all of them make it through the invasion?
An incompetent crew in one of 400 spaceships launched to find a new home loses hundreds just an ho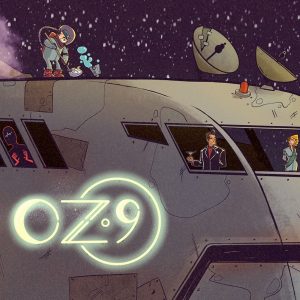 Oz 9 is set in the year 2142. It is about a spaceship with a tiny, hopeless, and incompetent crew. The ship is one of the 400 class Oz-8000 launched by the Gated Galaxies into space, each carrying 50,000 resting guests.
The ships are supposed to find a new planet to set a new home. But trouble begins when Oz 9 loses several hundred people just an hour into space. Find out what lies ahead of Oz 9 and what fate awaits the thousands of people who went to look for greener pastures.
Hopefully, one of these science fiction podcasts tickles your fancy. If one excites and brings to life your imagination, do not hesitate to get plugged in and enjoy its contents.
Please read our other articles to enjoy more content like this and learn of the best podcasts in each category.
Share: