In 2023, history podcasts come in many flavors, meeting every listener's interests – from the casual hobbyist to the dedicated historian. These podcasts span from universally-applicable historical quests to specific explorations into American history. Some offer heart-pounding accounts of humanity's darker times, while others lean on humor to illuminate the past. Finding the perfect fit can be difficult. That's why we've done the work for you, curating the best history podcasts in 2023.
Each show in this selection promises an immersive experience, using the magic of audio to transport you through time. So, let's embark on this fascinating journey into the past, one podcast at a time.
An intriguing blend of true-life scary stories and folklore, digging into the darker side of history.
Lore stands at the History Podcasts' forefront, bringing history to life with a macabre twist. Launched in 2015 by Aaron Mahnke, Lore digs into the chilling aspects of folklore, legends, and historical events, making it distinct from typical historical explorations.
Each bi-weekly episode, presented in a compelling narrative reminiscent of a campfire storytelling session, revolves around a common theme that exposes the darker side of human nature.
What sets Lore apart is its focus on documented stories that people believed were true, both ancient and modern. Mahnke's captivating voice adds to the podcast's allure, making each episode a genuinely immersive experience. Lore's success has led to television adaptations and a series of books, expanding its fanbase further. Despite the abundance of history podcasts available in 2023, Lore's unique approach secures its place among the best.
Mankhe has created a truly special show that I've enjoyed for years. Not only is the research exceptional but the storytelling is too notch, solidifying him as one of the greats in podcasting

Apple Podcasts listener
Lore Best Episodes
Explore the forgotten backstory of current events and understand how history shapes our present.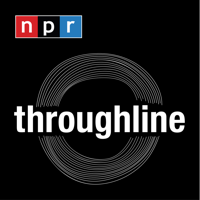 Throughline offers an electrifying journey through time, guided by Iranian-American Ramtin Arablouei and Palestinian-American Rund Abdelfatah. This unique program stands at the intriguing intersection of history and the present, offering audiences a compelling lens into how the past shapes our current world.
What sets this weekly, hour-long show apart is its commitment to shedding light on the overlooked stories of racial and religious minorities, exploring their hidden histories and proving that we must analyze the past to understand the present.
From clarifying political debates to tracing the roots of civil rights issues, this podcast's intriguing storytelling has earned high praise and top spots on best podcast lists by TIME and The Atlantic.
Throughline was conceived as a podcast that "explores the past, to understand the present." That sounds great, but it really cannot capture the degree to which this show succeeds at putting contemporary issues into context. This podcast is more often than not the best and most important analysis of the world we live in today that I can find.

You absolutely should be listening to Throughline, if you want to even pretend to understand the social world we live in.

Apple Podcasts listener
Throughline Best Episodes
Re-examines overlooked or misunderstood events, ideas, or people from the past, challenging established narratives.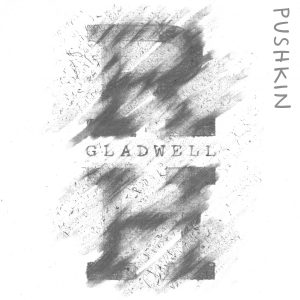 Revisionist History takes an exceptional approach to storytelling, handled by renowned author Malcolm Gladwell. Unlike the typical historical recount, it goes beyond dates and events, examining overlooked aspects of history and offering fresh insights.
Gladwell's powerful narrative style brings life to the stories, making it a fascinating exploration rather than just a historical run-through.
Launched in 2016, Revisionist History has been consistently airing six seasons, with its seventh, The Experiment Experience, now in progress.
You can expect weekly 30/40-minute episodes challenging preconceived notions and presenting new interpretations, making history exciting, thought-provoking, and relevant.
Revealing, Awakening, Interesting all to the third power. Reporting on things that topically may seem boring and irrelevant and making it so captivating is what great investigative journalism. Every episode is a "Watergate-like exposé.You cannot stop following podcast.

Apple Podcasts listener
Revisionist History Best Episodes
Read also: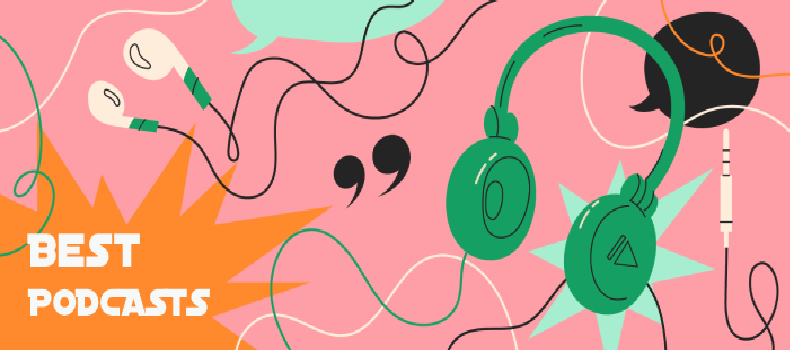 The Ultimate Podcasts You Need in Your Life
Intense, immersive explorations of historical events make the past feel incredibly alive and compelling.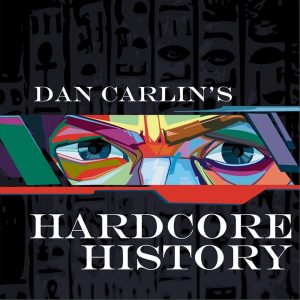 Stepping into Hardcore History, you will be treated to a unique fusion of masterful storytelling, dramatic narration, and insightful twists. Created by journalist and broadcaster Dan Carlin, the podcast takes you on a journey into the past through Carlin's unconventional perspective.
Despite being released only once or twice a year, each of the 4 to 6-hour-long episodes leaves a lasting impact, thanks to Carlin's in-depth research and vivid storytelling, exploring details often omitted in conventional narratives, breathing life into history and bridging the gap between past and present.
Hardcore History has earned awards from the most respected press and critics and has ranked as the #1 ranked History podcast on iTunes for years. Thanks to his reputation and standing in the podcast world, Carlin has shared his insights at globally respected universities such as Harvard and Stanford. He's also been a guest on popular shows like Bill Maher.
Despite Carlin's insistence that he's not a historian, his ability to fuse prominent historical writings, assess their validity, and infuse them with fresh insights makes Hardcore History a must-listen in 2023.
Why didn't they teach history like this in school? Carlin makes the story relevant and meaningful like I've never heard or read. I'm not a history buff or generally even been that interested. This is way different.

Apple Podcasts listener
Dan Carlin's Hardcore History Best Episodes
Gets American history to life, shedding light on overlooked events and perspectives.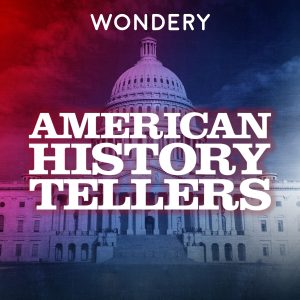 Bringing a fresh perspective to the table, American History Tellers is not just another history podcast but a captivating journey through America's intriguing past. Webby Award-winning host, Lindsay Graham, has an exceptional knack for transforming dry textbook tales into fascinating human dramas, making this podcast a standout in its field.
American History Tellers stands out with its intense focus on significant events and periods in American history. Instead of a broad overview, this podcast spends a month on each history topic, dropping a new episode weekly. Get lost in thrilling stories like "The Cold War," "The Age of Pirates," "Yellow Fever Epidemic of 1793," or "Presidential Assassinations."
What makes this show unique is how Graham tells the story. He brilliantly uses people's perspectives to show the feelings and experiences of both common and famous folks. This close-up storytelling puts you right in their shoes, letting you deeply connect with the past.
What I love most about this podcast is Graham's ability to add eyewitness perspectives to historical events. How did it feel to BE there in these moments, to live through these times? I also appreciate that he takes events that might have been just a sentence or two in my history textbook and expands on them. I was a history nerd before I started listening to Graham, and I've already discovered so much about America's past that I didn't know.

Apple Podcasts listener
American History Tellers Best Episodes
Unearths unique, obscure historical stories, offering a fresh view of well-known and lesser-known events.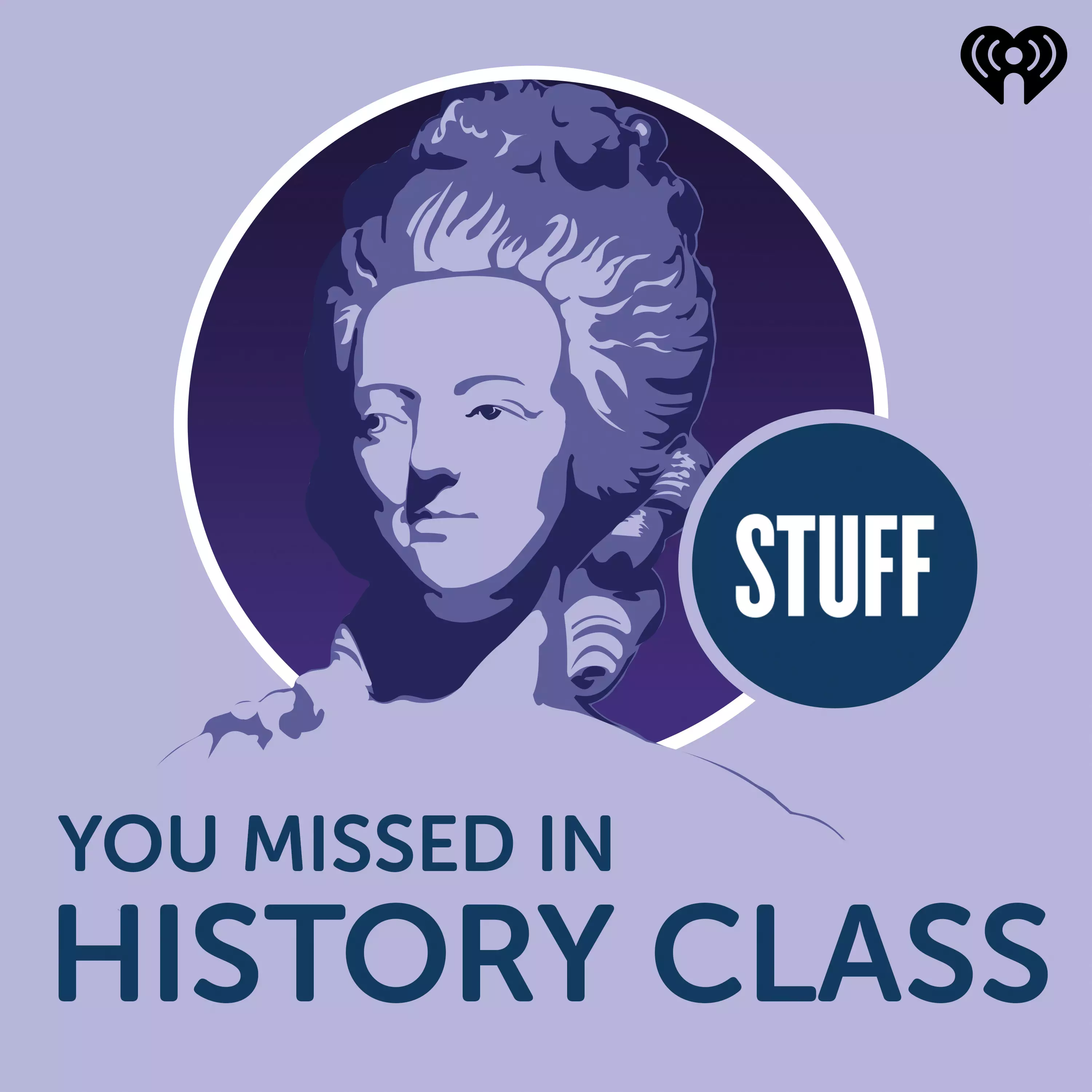 Stuff You Missed in History Class is a captivating journey into the lesser-known, often overlooked corridors of history. Launched in 2008, it offers an intriguing mix of historical narratives on fascinating mysteries, pivotal figures, and transformational events.
Hosted by Tracy V. Wilson and Holly Frey, SYMHC goes beyond traditional history to shed light on obscure, unique tales from the past that resonate with current events.
Their commitment to diversity has recently been underscored with episodes on a range of stories from diverse cultures and eras. But that's not all: They do a great job getting their audience involved. You can pitch ideas and help build a community that loves digging into history together.
Every 40-minute episode is travel in time. Be prepared, though, as several ad breaks punctuate the journey.
Brought to you by iHeartPodcasts, SYMHC is an absolute gem for history enthusiasts eager to discover a fresh perspective on bygone eras.
With every episode I listen to, I become more and more obsessed with this podcast. They make me truly enjoy each subject. I've never considered myself a history buff or even really been interested, but now I'm hooked. I love their story telling and their chemistry.

Apple Podcasts listener
Stuff You Missed in History Class Best Episodes
Dives into the dark side of American history, examining the consequences of deceit and unlimited ambition.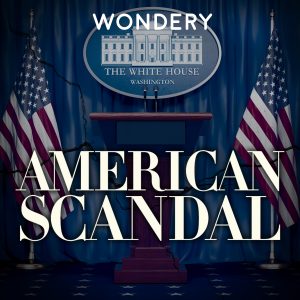 Join Lindsay Graham in American Scandal for a thrilling ride into America's shocking secrets. Discover famous folks who went from the top to rock bottom due to their wrongdoings. It's an exciting sneak peek into the dark side of chasing dreams.
This podcast stands out because it doesn't just share history; it digs deep into why people break the rules, making it a captivating journey into the human mind.
With 40-minute episodes, it provides insightful and digestible glimpses into scandals that significantly impacted America, making it a history lesson worth tuning into every Tuesday.
Makes me realize how much isn't taught in schools, but should be! This podcast will shed light on so many important stories and events throughout history that have truly shaped the world around us. Yes, many of us have heard brief, surface-level details on a lot of these subjects before. But, American Scandal truly gives you a deep dive in a unique and engaging way.

Apple Podcasts listener
American Scandal Best Episodes
Podcasts breathe new life into classic storytelling, creating vibrant pictures of past events, secrets, overlooked stories, and extraordinary narratives. These best history podcasts are a great place to start. So, jump in and take an exciting trip back in time. Enjoy and happy listening!
Share: