Being a mom is the most beautiful and thrilling life experience. However, it's challenging and confronting too. If you are wondering where to start, mainly due to your tight schedule, then worry no more. Podcasts about parenting will make the job easier for you. Listen to the following best mom podcasts, engage with the hosts and learn everything about parenting. Whether running errands, driving, or at work, you can learn something from these podcasts.
The Mom Room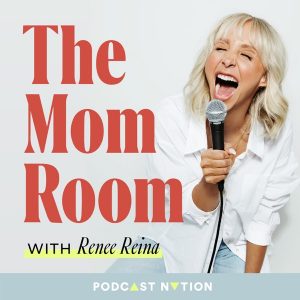 Are you interested in learning new parenthood practices and challenging the old ones? Renee Reina, a mother and Ph.D. holder in Psychology, takes you through all this. The Mom Room explores the parenting taboos, the good and the bad parenthood topics, and airs the thoughts we are all scared to speak out loud. Tune into this podcast for moms every Tuesday and Thursday and listen as Renee Reina educates, validates, and entertains mothers worldwide. The guests she invites will teach a thing or two throughout the podcast.
Peace and Parenting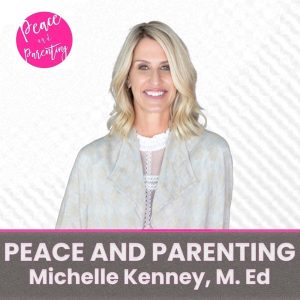 You all know that yelling at your kid can ruin your relationship, and finding the connection can be pretty challenging. Peace and Parenting teaches you how to control your emotions and connect with your kids without yelling at them. Using Brain Science, Michelle Kenney, a Certified Parenting Instructor, teaches parents how to have peaceful parenting. Listen every week as Michelle shares her own experience as a yelling mother and how she finally managed, after years, to forge a good relationship with her kids.
The Motherly Podcast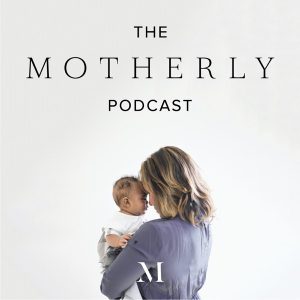 The Motherly podcast is among the best podcasts for mothers. Being a journalist and a co-founder of this Webby award-winning podcast, Liz Tenety brings you conversations regarding modern parenting. Her talk through the many episodes will help redefine the different aspects of motherhood.
The Motherly Podcast also hosts many inspiring women who are leaders and mothers to share their views. You will listen to diverse personalities such as Dr. Michaeleen Doucleff, writer and producer Charise Castro Smith and activist Monica Trasandes. This podcast will offer you enough knowledge and practical ideas about modern motherhood.
Toddlers Made Easy with Dr. Cathryn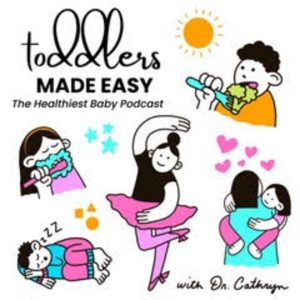 Are you worried about toddlers and their behavior? Are you looking for a way to teach your toddler simple skills as you connect with them? Then, Toddlers Made Easy is the right place for you.
Dr. Cathryn is a pediatrician with a vast experience of 30+ years and a mother. Listen to her weekly episodes as she talks about primary toddlers' issues. You will learn about potty training, biting habits and how to stop it, power struggles with toddlers, controlling their practice of throwing things, and much more.
Respectful Parenting: Janet Lansbury Unruffled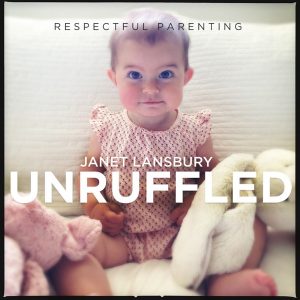 This podcast provides you with ideas about peaceful parenting, as presented by Janet Lansbury, a consultant and author on parenthood. She offers you a path to parenting freedom through philosophy and well-laid conversations. This podcast ranks among the best podcasts about parenting, having been featured and recommended by top magazines and newspapers in the US. Listen to the weekly episodes as Janet uses her 25-plus years of experience dealing with parents and children to educate others on parenthood.
Raising Good Humans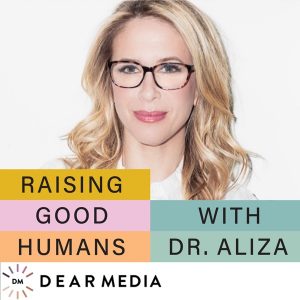 Dr. Aliza Pressman takes you through raising children who are good humans while having fun. A mother, developmental psychologist, co-founder of parenting centers, and parent educator, Dr. Aliza provides all the answers you wish you had. Listen to the Raising Good Humans and learn how to enjoy motherhood while being an excellent guide for your children. You will learn about the most diverse topics, from controlling the kids' feelings, such as aggression, to talking to kids about sex and other critical issues.
The Mom Hour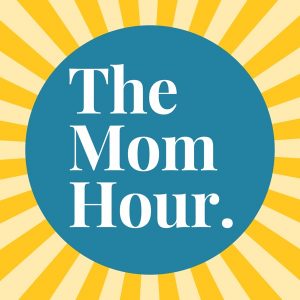 Are you tired of comparisons? Are you looking for someone to hold your hand, encourage you, and remove your motherhood worries? Then, the Mom Hour is the place for you.
Sarah Powers and Megan Francis offer life encouragement and deep conversations that provide practical tips. They emphasize enjoying motherhood and respecting that no one is perfect in it. Tune in and listen to the discussions as you understand the motherhood journey.
The 1000 Hours Outside Podcast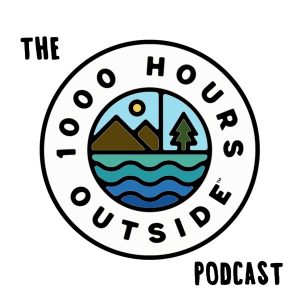 The changing times have prevented people, especially children, from living outdoors. However, life outside positively affects your child's development in a way that we cannot overestimate.
Join The 1000 Hours Outside podcast and learn how to increase your child's playtime, take them camping, and much more on outdoor family life. 
Good Inside with Dr. Becky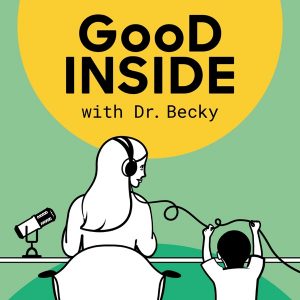 Are you stuck with hard parenting questions? Do you need someone to answer them as accurately as possible? If yes, then listen to the Good Inside with Dr. Becky. In her short weekly episodes, Dr. Becky, a mother and clinical psychologist, tackles your tough parenting questions. Learn how to become the best mom for your children by building a solid relationship with them while still having authority. 
Motherhood can be challenging. However, don't let this weigh down on you. Instead, listen to the above-noted best mom podcasts and learn all you need about the motherhood journey and everything else in between.
Share: