Stay ahead of the curve with the best marketing podcasts. In the ever-evolving world of digital marketing, staying up to date with the latest trends is essential. That's why we've carefully curated a list of the most valuable and informative marketing podcasts available today. Whether you're interested in SEO, analytics, social media, or content marketing, these digital marketing podcasts have got you covered.
Discover explosive digital marketing brilliance with Neil Patel and Eric Siu. Daily bite-sized gems, from SEO to social media.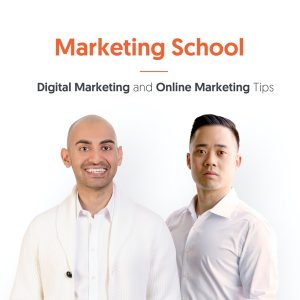 Step into the dynamic world of digital marketing with the explosive Marketing School podcast, hosted by none other than the brilliant duo – Neil Patel and Eric Siu.
Neil Patel is a worldwide known marketing mastermind, entrepreneur and founder of Neil Patel Digital. He's the go-to guru for businesses aiming to conquer the online world, armed with a wealth of knowledge and experience that has propelled countless brands to success.
In this podcast, he is joined by the marketing maestro, Eric Siu, founder of the Growth Marketing Agency Single Grain. His expertise lies in igniting explosive business growth with strategic marketing tactics that get the job done.
Together, Neil and Eric deliver daily, bite-sized marketing gems they've learned through years of hustling in the trenches. THEY'VE GOT EVERYTHING from SEO sorcery to content marketing magic, social media spells, email enchantments, and conversion optimization magic. Marketing School is the place to be for marketing brilliance! Get ready to skyrocket your marketing game with Neil Patel and Eric Siu leading the way!
Amy Porterfield simplifies big ideas, sharing step-by-step strategies for successful online businesses and digital marketing.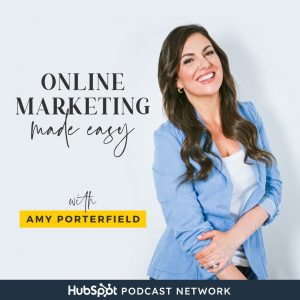 Amy Porterfield breaks down and simplifies big ideas and strategies. She is the CEO of a multi-million-dollar business, and in her pod, she uses her knowledge and experience to give you a step-by-step process you can easily follow and learn from.
Online Marketing Made Easy gives you guidance and actionable tips on running successful online businesses and digital marketing. You will also learn how to utilize webinars and online seminars for the greater good of your business.
A top marketing podcast covering trending news in marketing and tech. Interviews with industry experts, business tips, and income-generating ideas.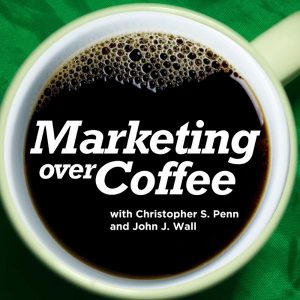 Marketing Over Coffee Marketing podcast is an excellent go-to source for marketing and technology adepts and fanatics. Hosts
Christopher Penn and John Wall discuss the trending news in the marketing and technology world.
John Wall is a partner at Trust Insights, a sales and marketing professional well-specialized in search marketing, podcasting, and affiliate marketing, among other niches. John loves using technology to enhance marketing productivity and improve sales.
On the other hand, Christopher Penn is a best-selling author, co-founder of the Podcamp Conference, a well-recognized keynote speaker, and a guru in marketing.
The podcast features guests such as AJ Wilcox, David Meerman Scott, Brianne Baggett, and Meagan Stuart.
Moreover, the topics discussed on the show vary from marketing to technology and business, including SEO, leadership, all the news in AI and more. John and Christopher highlight all aspects of marketing and share with you substantial ideas to make an actual income from it.
Some of the show's popular episodes are interviews with authors such as Seth Godin, Gabriel Weinberg, Debbie Millman, and Ann Handley. They talk about their books and various topics surrounding marketing and business. If you are a business owner or have an interest in marketing, this is a podcast you should check out.
Read also: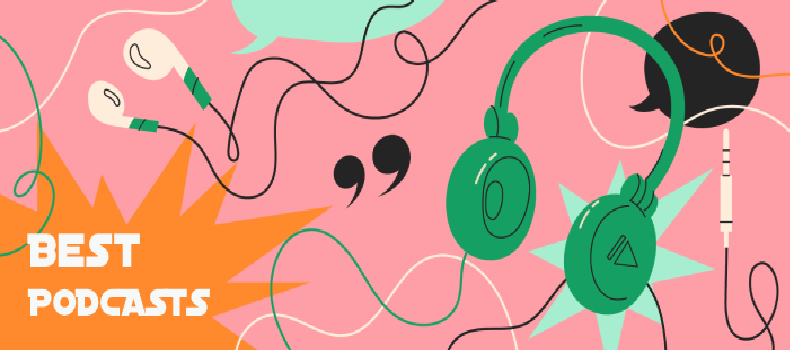 These are The Best Podcasts of All Time You Can't Miss
Discover the secrets of impactful marketing campaigns. Scott Harkey features top brands and agencies sharing their success stories in 20-minute episodes.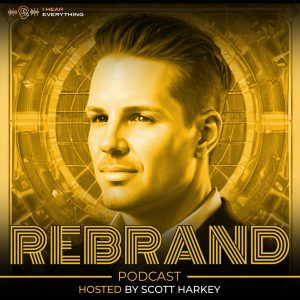 If you're interested in the behind-the-scenes of the world's most impactful marketing campaigns, you won't miss The Rebrand Podcast. Each episode features a different brand or agency sharing the story of their most successful marketing campaigns. From the strategy and framework to the launch and lifecycle, you'll get an in-depth look at what went into making a marketing campaign that truly made a difference.
The show's host is Scott Harkey, founder of OH Partners – a top 10 fastest-growing agency in North America, according to AdWeek. Harkey's extensive experience in media, traditional marketing, and digital marketing uniquely qualifies him to lead the charge in integrating marketing efforts for brands on both local and national levels.
The Rebrand Podcast releases new episodes several times a week, each lasting around 20 minutes and filled with all the marketing practices and tips you want to know. So, whether you're a marketer looking for inspiration or simply interested in the world of advertising, The Rebrand Podcast is the perfect show for you.
Leverage social media's power for marketing, creating a niche, brand awareness, and boosting interactions. Learn through expert insights.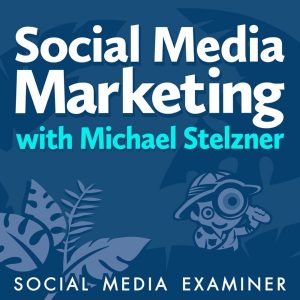 As its name suggests, the Social Media Marketing Podcast will teach you to take advantage of one of today's most powerful marketing platforms. Thanks to social media, the world has become an interconnected community that can be accessed and addressed anywhere. Of course, that means a greater way to connect with potential clients.
In addition, Michael Stelzner tells you how to create a marketing niche on social media for yourself, create brand awareness, and build a personal brand.
You will learn how to boost your clickthrough rates, YouTube views, followers and general interactions on all your social media pages. Stelzner also talks to industry experts and industry leaders for rare insider perspectives and insights. As a result, you will acquire the necessary skills and knowledge to expand and grow your platform and everything else.
Learn from successful marketers using technology to grow businesses. Insights, Dos and Don'ts and real enterprise stories.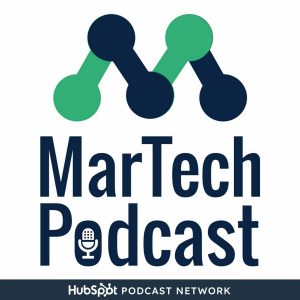 This top-ranked listen concludes our list of the best digital marketing podcasts—a true definition of last but not least. MarTech Podcast is a unique podcast for entrepreneurs that focuses on applying technological advancement to better your business and help it grow.
Here you will find the stories of marketers who have stood out by using technology to succeed in their businesses and careers. Innovators, founders, CEOs and industry experts share their experiences, including the highs and the lows. In addition to sharing their real-life experiences, these outliers will give you the best practices and mental tools to beat any challenge.
Benjamin Shapiro also provides the Dos and Don'ts of a successful entrepreneur and shares his own story. He quit his job at eBay to become an entrepreneur. But what is Shapiro doing now? He is the CEO of I Hear Everything, a New Media company that makes the most of audio in marketing strategies. This podcast shows that he is on top of the game.
These are some top-notch podcasts for helpful information to grow your digital marketing skills. Take your business to the next level by tuning in to some or even all of the above podcasts, and you will never regret it.
Feel free to comment if you stumble upon a great digital marketing podcast we have yet to mention. After all, sharing is caring!
Share: