Are you fascinated by the stars and planets? Do you want to learn more about the universe? In this article, we'll introduce you to some of the best astronomy podcasts that cover a wide range of topics, from the latest discoveries in space to the history of astronomy. We are sure that after listening to these shows, you will deepen your appreciation for the beauty of the night sky.
Walkabout the Galaxy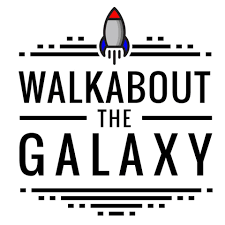 Is there a way to learn and understand space science and its importance in a more engaging and fun way? The answer is yes. Walkabout the Galaxy helps you grasp complex topics about space science and why it matters in an entertaining manner. This podcast was birthed in 2014 by three professors who wanted to share their conversations about science and space discoveries, sometimes touching on science fiction and current events.
Although the show did not attract immediate success, it was worth the big learning curve, leading to the top-quality audio show you can listen to today. The show also caught the attention of WMFE radio, where the professors became regular guests, reaching a broader audience.
James Cooney, Adrienne Dove, and Joshua Colwell prove you should pay attention to what's happening in the universe. According to the three professors, the show is part of their mission as educators at UCF.
Join the trio as they discuss various subjects, including habitable planets, pop culture, science jokes, and more. From space haboobs to the cosmic significance of tiny things, this podcast is informative and interactive as the hosts answer listener questions to keep things engaging.
The topics are broken down in an easily understandable manner. In addition, the conversations are funny, well-thought-out, passionate, and intelligent, so it is easy to stay hooked on the show.
One episode at a time, James Cooney, Adrienne Dove, and Joshua Colwell give you an informative and entertaining tour of some of the most significant discoveries in astronomy. This podcast is fun, educational, and quirky. It is one of the best netcasts of its kind.
The Cosmic Companion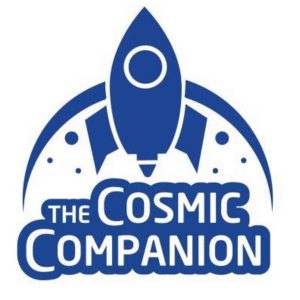 The Cosmic Companion is a superb podcast on astronomy and science news. This show has no limitations on the subjects discussed. As long as a topic fits the science education 'bill,' you will hear it on this podcast.
About the host: James Maynard grew up around the space program, an origin story from his parents' meeting while working on the Apollo project, which was designed to land humans on the moon for the first time.
In his podcast, Maynard explores different issues related to the universe and its wonders. He features friendly interviews with writers, scientists, and developers. The topics are primarily about space exploration and advancing knowledge of astronomy, but the pod also touches on other sciences.
Maynard believes in subversive education (teaching people who don't even know what they want to learn). And he puts it into practice. The Cosmic Companion brings astronomy to you right where you are, proving that we're all natural-born scientists. This show removes obstacles to learning, helping you rediscover the childhood wonder of the cosmos in a unique educational experience.
Correspondingly, he puts his best foot forward on this podcast to carry the legacy of Carl Sagan, the most famous American astronomer who made the science of the sky available to all.
The Cosmic Companion is typically delivered in a fun, entertaining manner since memes, comics, and lighthearted videos are thrown into most episodes. Besides, there is an excellent use of technology and storytelling to teach and popularize science education. He plans on spicing things up by bringing the show into the metaverse with interactive 3D environments, including but not limited to a virtual lunar base and a learning center.
Stories From Space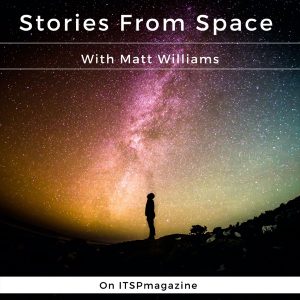 Step into the world of human spaceflight with Stories From Space. Every week, Matthew S Williams digs into space exploration's past, present, and future, examining the groundbreaking discoveries and revolutionary concepts that shape our understanding of the universe.
Williams explores the lives of the pioneering individuals working tirelessly to push the frontiers of our knowledge and chats with some of the most reputable astronomers and science communicators. This podcast offers something for everyone interested in human spaceflight, covering the latest updates on time-honored concepts and the boundary-pushing explorations of the unknown.
Produced by ITSPmagazine, Stories From Space is a must-listen for anyone who wants to stay up-to-date with the latest in space exploration and astronomy.
Spacepod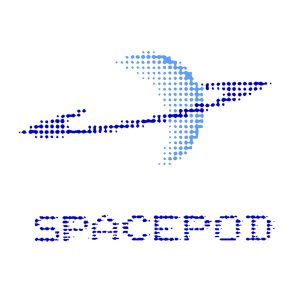 Get ready for a journey through the vast expanse of space with Spacepod. Hosted by scientist Dr. Carrie Nugent, this weekly show will take you on a thrilling ride through the cosmos as she explores news on space exploration.
Spacepod offers expert insights into cutting-edge research in science and astronomy, with each episode featuring a guest from the field. From the latest discoveries in light pollution and international space law to in-depth looks at asteroids and ongoing research on other planets, Spacepod is your go-to source for all things space.
With episodes clocking in at around half an hour, it's the perfect way to add some science and wonder to your week.
Space Nuts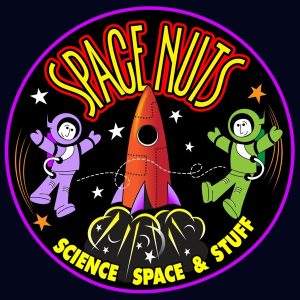 Join Professor Fred Watson, Australia's first Astronomer-at-Large, and Sci-Fi Author and Broadcaster Andrew Dunkley, as they dig into the fascinating world of space on the Space Nuts podcast.
Episodes are released on Thursdays, and each is filled with the latest news, discoveries, and mysteries of the cosmos.
Professor Watson has an asteroid named after him and has been recognized internationally for his contributions to the field. His co-host, Andrew Dunkley, has 22 years of experience as a radio broadcaster and journalist and has written several books, including two sci-fi novels.
What makes this podcast one of a kind is the fine blend of Professor Watson's expert insight and Andrew's journalistic background.
Each episode of Space Nuts features over 50 minutes of compelling content on the latest technology and groundbreaking research in astronomy.
Silicon Valley Astronomy Lectures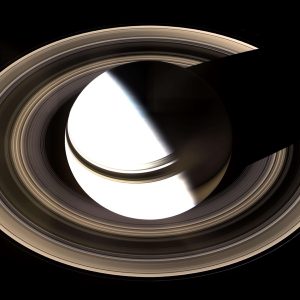 We want to mention the Silicon Valley Astronomy Lectures to finish our cosmos explorations. Each episode features engaging, accessible talks on the latest astronomy and space science developments by a diverse range of renowned scientists.
Founded in 1999, the lectures are presented six Wednesday evenings during the school year at Foothill College in Silicon Valley, California. The series is moderated by Foothill's astronomy instructor emeritus Andrew Fraknoi and is jointly sponsored by several notable organizations, including the SETI Institute, the Astronomical Society of the Pacific, and the University of California Observatories.
The lectures have been recorded over the years. They are now released irregularly, providing a great way to catch up on past talks and stay current on the latest developments in the field of astronomy.
With talks lasting between an hour and 90 minutes, this podcast offers a great way to learn about the latest astronomical discoveries.
Many great astronomy podcasts are available for those interested in learning more about the cosmos; there is surely something for you. So, grab your headphones and start exploring the stars!
Share: