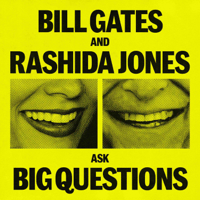 All episodes
Similar
Bill Gates and Rashida Jones invite you to think about existential issues. They do this through questioning and inquiring; that´s the formula of this podcast.
The founder of Microsoft and the actress will seek answers to the fundamental questions of our era. Bill Gates and Rashida Jones Ask Big Questions is a call for deep thinking alongside one of the brightest minds of our time, special guests, and a luxurious co-host.
Host:
Bill Gates and Rashida Jones
Country:
United States
Episodes count:
6
Average duration:
45'
Frequency:
Weekly
Category:
Society & Culture
,
Education
Episodes
12/14/2020 51:07
12/07/2020 50:22
11/30/2020 45:29
11/23/2020 45:40
11/16/2020 43:57
Show all episodes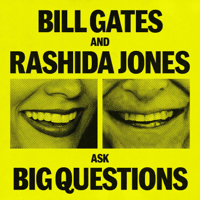 EP 5: Can people really change?
Bill Gates and Rashida Jones Ask Big Questions