New York City isn't just a dot on the map; it's a living, breathing world. If you're hooked on everything NYC, you'll be thrilled to know there's a world of New York podcasts waiting for you. They're not just about the city's history and culture or the interviews with the people who make it the vibrant place it is. There's even more! Ready to experience the city's heartbeat? Join us as we explore the podcasts about New York that bring the Big Apple's spirit to your ears.
A true-crime podcast that goes beyond the headlines to give you a multi-dimensional look at one of N.Y.C.'s darkest chapters.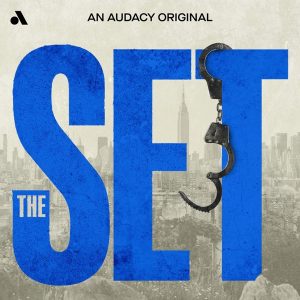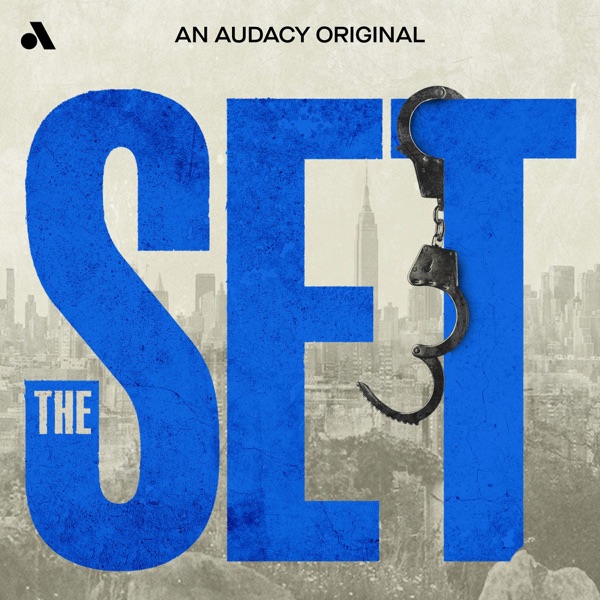 This 10-episode docu-podcast investigates the NYPD's 30th precinct during the infamous crack era. Zak Levitt lets the facts take center stage, guiding you through shocking wiretaps and eye-opening interviews with corrupt cops, whistleblowers, and more.
The production is top-notch, and the experience is so immersive you'll feel like you're spying in a smoky Harlem backroom. The pacing? Flawless, Levitt knows how to unfold the narrative without ever making himself the star.
The episodes take you from the initial scandal to the tensions between the Mollen Commission and the DA's office and finally to the disturbing outcome. At around 50 minutes per episode, you'll find yourself lost in this labyrinth of corruption, greed, and failed oversight.
An exciting exploration of 1980s New York. Racial tensions, media, and justice through the lens of the Goetz subway shooting.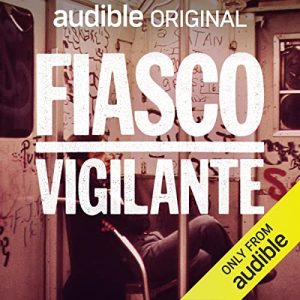 Fiasco: Vigilante takes you on a challenging journey through 1980s New York, a city plagued by racial tension and high crime. The podcast, hosted by Leon Neyfakh, skillfully blends historical clips and impactful interviews to tell the story. Each 45-minute episode thoughtfully digs into how fear and bias shape public views and justice.
What makes this podcast stand out is its deep dive into complexity. It doesn't just tell the story of the notorious subway vigilante Bernhard Goetz. It also unpacks the era's racial dynamics, media influence, and legal system. If you're intrigued by how society and law intersect, this podcast is a must. Neyfakh and his team deliver a piece of journalism that's both informative and transformative. An unfiltered look at '80s New York—conflict-ridden, disturbing, yet fascinating.
A relatable, in-depth podcast for New York Giants fans, blending expert analysis with a fan's enthusiasm.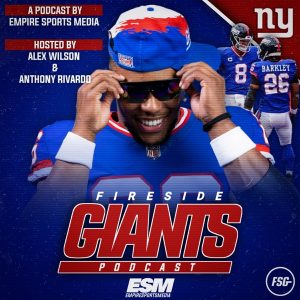 Fireside Giants is the go-to podcast for New York Giants fans looking for insight and excitement. Hosts Alex Wilson and Anthony Rivardo make a powerful duo, offering in-depth sports analysis with a fan's heart. Each episode (roughly 25 minutes) is jam-packed with everything from draft news to team strategies, all produced with professional quality but still feeling like it's coming from fellow fans, making this a relatable listening.
Alex and Anthony don't just dish out stats; they project the soul of the team, connecting with both seasoned and new fans. Their passion shines through, making you feel part of a larger Giants family.
And with many new episodes per week, Fireside Giants is a daily ritual for those who want to feel closer to their team.
Read also: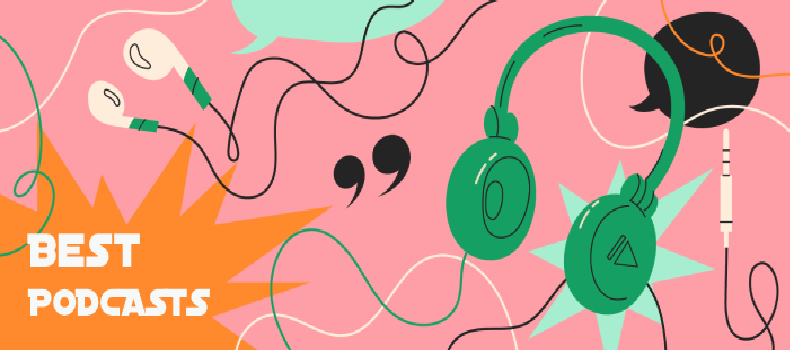 These are The Best Podcasts of All Time You Can't Miss
An exciting Off-Broadway theater exploration, from origins to future trends, featuring diverse voices in NYC theater.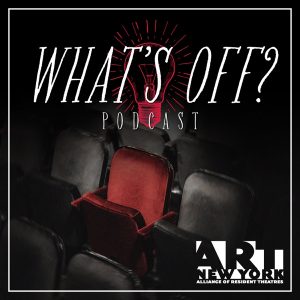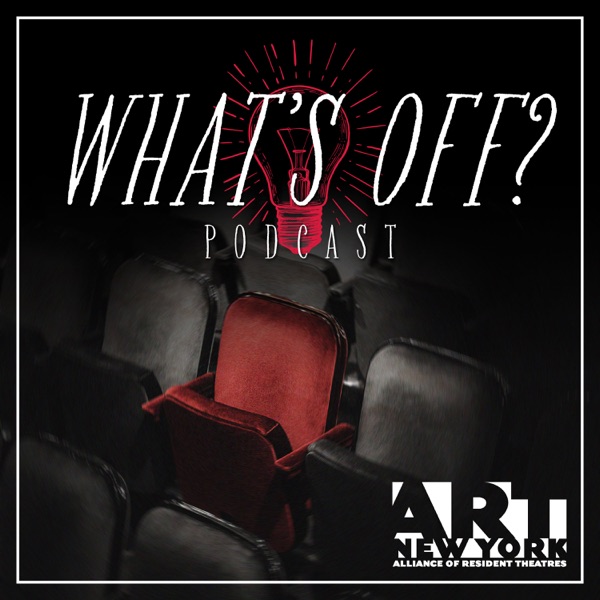 What's Off? offers a deep dive into the Off-Broadway theater scene, courtesy of the Alliance of Resident Theatres/New York. The show features a mix of rotative hosts, including A.R.T./New York's own Risa Shoup, and brings in a diverse range of guests like A.S.L. Interpreter Lynnette Taylor and Tony nominee Amber Gray.
The show isn't just about the glitz of theater; it gets into the mechanics, covering everything from A.R.T./New York's origins to how companies like SITI gracefully concluded their runs.
What's Off? isn't just focused on today's popular productions; it's about the entire spectrum and future of Off-Broadway. This podcast gives theater enthusiasts and newcomers a true and complete look at a lesser-known, yet worthy, slice of New York City's theater scene.
Thought-provoking interviews led by David Remnick. A podcast that challenges and entertains.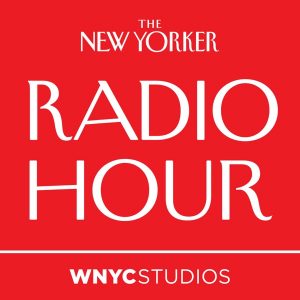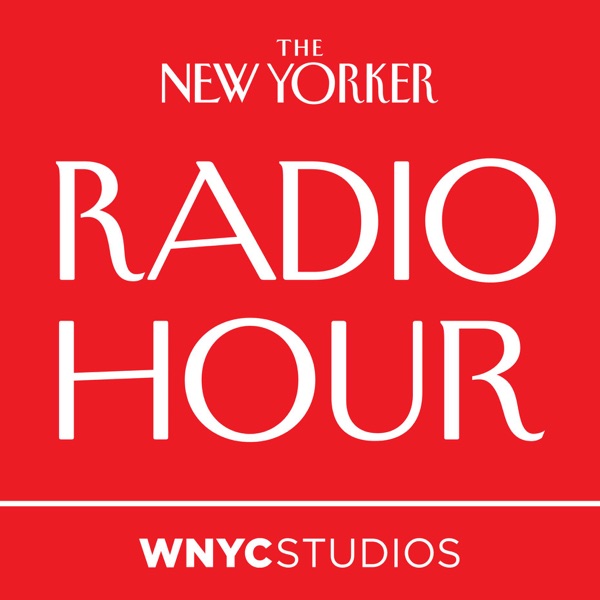 The New Yorker Radio Hour, led by the magazine's chief, David Remnick, is a biweekly blend of learning and entertainment. The show stands out for its in-depth interviews and intriguing talks on topics ranging from politics to pop culture. From the incisive interview with Robert F Kennedy Jr to the exploration of Werner Herzog's memoir, you will find the most thought-provoking topics and guests. These aren't just stories; they're lessons.
What sets this podcast apart is Remnick's sharp and probing interview style. He doesn't just ask questions; he makes his guests and listeners think harder, making his way of talking unique and memorable.
It's a podcast that always asks, Why? and even better, Why not?
A vampire navigating millennial New York with her tech-savvy sidekick in a show that blends friendship, suspense, and supernatural thrills.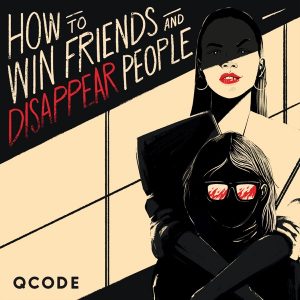 In this QCode's 10-episode thriller, you'll dive into a world where vampires navigate New York City's millennial scene. Leslie Grace shines as El, the ancient vampire, while Soni Bringas brings Nancy, her tech-savvy sidekick, to life.
As you listen, you'll witness Nancy's transformation from a shy tech nerd to a digital-age vampire accomplice, complete with plot twists that keep you eager for more.
This isn't just a podcast; it's a top-notch immersive audio journey. The show's rhythm, sounds, and performances make the story leap out of your headphones.
Above all, How to Win Friends and Disappear People is a fresh take on friendship in our online world, with a splash of supernatural intrigue. Could your neighbour be a vampire? Tune in and let this podcast keep you guessing. This is your next binge-worthy obsession.
An eye-opening, heartbreaking, and essential listen.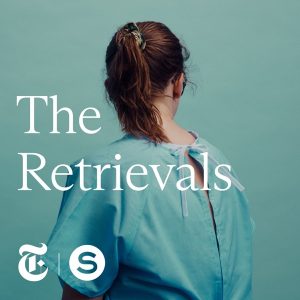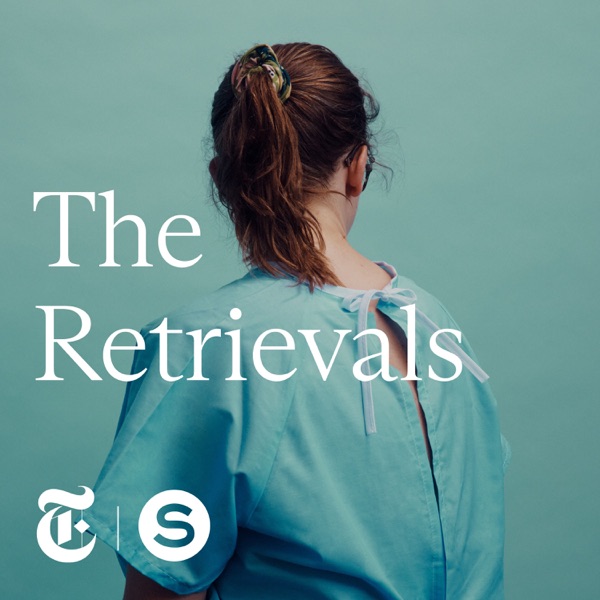 Produced by Serial Productions and The New York Times, the five-episode series zeroes in on the horrifying events at the Yale Fertility Center, where a nurse swiped fentanyl and swapped it with saline, leading to severe pain for patients undergoing egg retrieval procedures.
Susan Burton, a veteran at This American Life, explores the emotional and physical pain of the patients, the twisted motivations of the nurse, and the glaring systemic failures. It's not just about what happened; it's about why and how society grapples with women's pain—or, often, disregards it.
The Retrievals will shake you to your core, especially if you're in healthcare. Burton does a remarkable job highlighting the role of privilege in the medical system and other perpetuating unjust institutional issues. Its storytelling is tight and nuanced and doesn't shy away from the hard questions. Why do women, despite being the victims, often blame themselves for medical mishaps? Why is their pain devaluated?
Savor a New York dining experience with stars. Heartfelt, humorous chats in the city's vibrant culinary scene with Jesse Tyler Ferguson.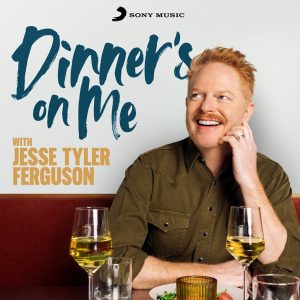 Hosted by the ever-charming Jesse Tyler Ferguson, Dinner's On Me mixes celeb chit-chat, delicious eats, and real talk, all rolled into episodes that last just under an hour. Jesse navigates spaces from L.A. to N.Y.C., dining with a wide array of guests—from Julie Bowen of Modern Family fame to Grey's Anatomy star Jesse Williams. The convos go beyond the surface; think mental health, family ties, and even imposter syndrome, blended with delicious food.
Each episode feels like being part of the juiciest dinner conversations. You're right there—feeling the clink of glasses, chuckling at the banter, and maybe even getting restaurant inspo (or perhaps you have actually dined at the featured spots). What sets this podcast apart is how it humanizes celebs; it's like seeing public figures as your dinner buddies, not distant stars. Jesse's interviewing style is a big win—warm, authentic, and tailored to each guest, letting their unique personalities shine.
Make a reservation for this one; you won't regret it.
Dive into New York's iconic nightclub history with electric tales and cultural insights. Every episode blends insides and parties.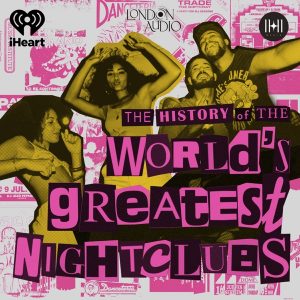 The History of the World's Greatest Nightclubs, hosted by Ultra Naté and backed by Paris Hilton, is a shimmering disco ball of a podcast that you absolutely need to plug into—especially if you're a New Yorker or have an ounce of FOMO about the city's iconic nightlife. This podcast is your time machine to epic New York clubs like Danceteria, where Madonna first graced the stage, or Paradise Garage, a haven for Queer, Black, and Latino communities. And let's not forget The Tunnel; that place was basically the Met Gala of '90s hip-hop.
You're in for a nostalgic and educational trip. Ultra Naté's delivery is spot-on—kinda like that D.J. who knows how to keep you on the dance floor. It's not just about the bass drop or the neon lights; it's a thorough exploration of social and cultural milestones. You'll see nightclubs as more than places to let loose; they're pulsing history books.
So, if you're itching to know how nightclubs have rocked the world, especially the Big Apple, listen in.
Alright, we've subway-surfed through the podcast realm of N.Y.C., and trust me, it's been a ride! Whether you're a New Yorker at heart or just a fan, these shows are your audio passport to the Big Apple. So plug in those earbuds and let us know your faves. Until next time, keep those playlists fresh and your love for N.Y. alive!
Share: