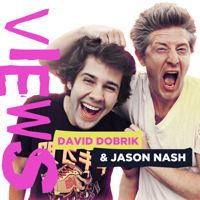 All episodes
Similar
Have you ever been curious about what the daily life of a Youtuber is like? Well, you're in luck; in this podcast, two of them will tell you everything about it.
David Dobrik, the Youtuber, millionaire and jury of "America's Most Musical Family", and Jason Nash, a single father with a series of vlogs of his own; will take you behind the scenes of their vlogs so you can find out everything about the crazy lives behind their cameras.
Host:
David Dobrik and Jason Nash
Country:
United States
Episodes count:
220
Average duration:
40'
Frequency:
Weekly
Category:
Entertainment
Where to listen?
Episodes
21-04-2022 00:41:46
13-04-2022 00:47:00
06-04-2022 00:43:54
29-03-2022 00:47:39
22-03-2022 00:45:08
Show all episodes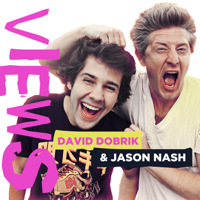 JASON CATCHES INTRUDER (POLICE CALLED)
VIEWS with David Dobrik and Jason Nash